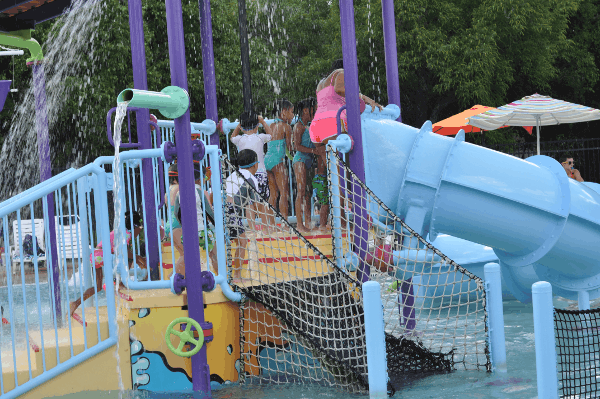 Address:
7001 Fifth Street, Bellaire, Texas 77401
Cost:  PRICES HAVE GONE UP A LOT (starting 2016).  See them HERE.
Memberships Available
Bellaire Town Square Family Aquatic Center is some pool!  It has a beach entry, giant shallow half of the pool, giant deep end of the pool, 3 slides, 2 diving boards, rock waterfall and lots and lots of fountains, buckets and games.  Its like my favorite Noah's Ark, but much bigger and closer to downtown!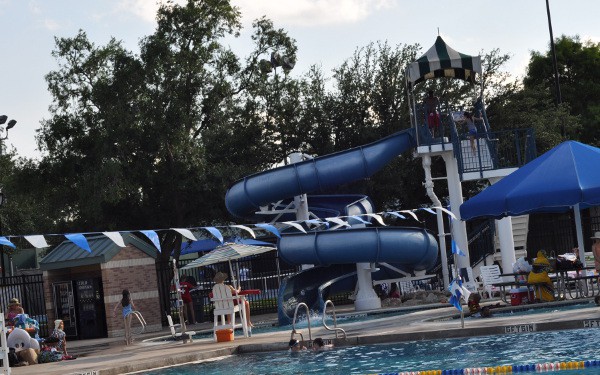 This pool is open to Bellaire residents and non-residents, 7 days a week, all summer long.  Right next door is the
Bellaire Town Square Park
which has really challenging equipment for the bigger kids, and is also toddler friendly.  You could send a day here and not be bored for a minute.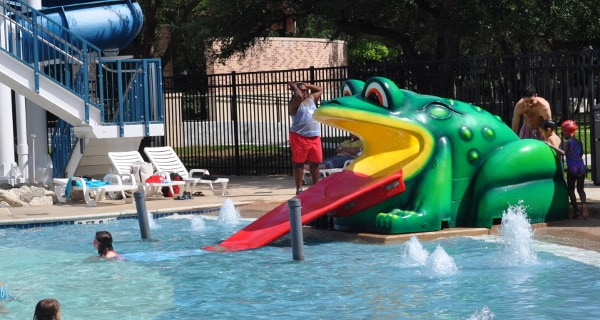 There is an admission fee for the pool, which is higher for non-residents, but parking is free.  Bellaire Town Square is in a beautiful neighborhood and easy to find from 610.  Outside food is allowed poolside and a snow cone truck and vending machines are available.  Clean (but wet) dressing rooms are onsite and have changing tables.
We visited for a party and my kids nearly fell over when they saw the pool.  It's not just a pool, it's a water playground!  In the shallow end, where water goes from 0 to 3.5 feet deep, there are fountains and buckets everywhere.  Once the buckets fill up, they dump all over the kids in the pool. [Read more…] about Bellaire Town Square Family Aquatic Center – Visiting Houston's Parks & Pools, One Week at a Time!