Address: Whitt Johnson Park, 6540 Wakeforest
Cost: Free!
Appropriate Age: Any Age
This is Shanna! My kids, ages 6 and 4, are on a mission to visit new Houston parks.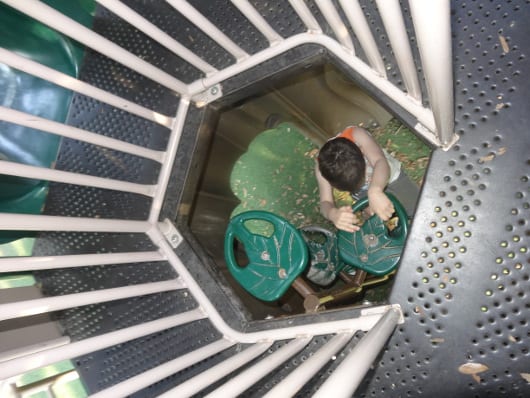 My kids call
Whitt Johnson Park
in West University the "Tree House" park. Yours probably will too if you bring them for a visit.
The tree house is a large metal and plastic play structure in the middle of the park. There are four different ways to get up or down from the tree house, but our favorite, by far, was the leaf ladder located on the inside of the "tree." Sliding down the vine slide is also a good option.
[Read more…] about Whitt Johnson Park (aka Tree House Park) – Visiting Houston's Parks, One Week at a Time