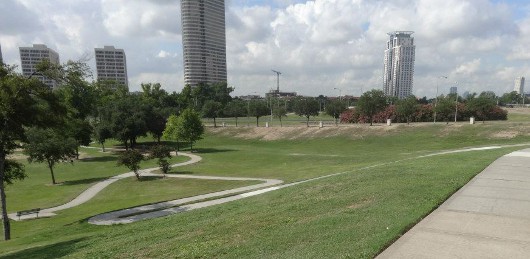 Address:   
401 S. Heights, Houston, Texas
This is Shanna!  My kids, ages 6 and 4, are on a mission to visit a new Houston park each week.  This week we visited Spotts Park.
Spotts Park has…hills! Well, really it is more like a partial bowl, but the sides are nicely sloped. In mostly flat Houston this is reason enough to visit the park. The kids ran down the winding sidewalks and raced each other up the side of the hill. There is also a long stairway that they just had to try out.
[Read more…] about Spotts Park – Visiting Houston's Parks, One Week at a Time