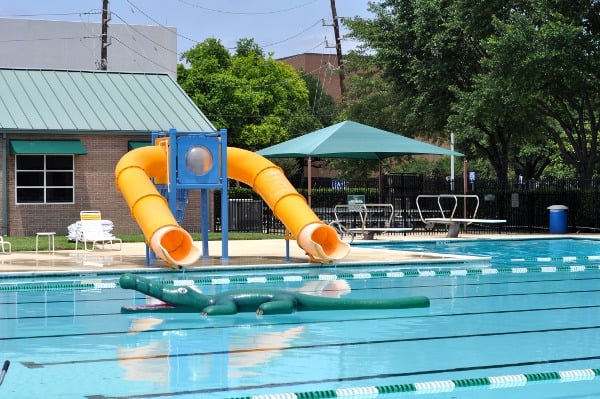 Address:
10570 Westpark Dr, Houston, TX 77042
Hours:
Check
HERE
.
Admission:
$7.50/person (access to both pools), Playground is Free
You probably know about Noah's Ark and the Quillian Center Playground… but there is also a pool for big kids!  The playground is free, and open after hours to the public, and the splashpad and pool has one admission price for access to everything.
The Quillian Center Pool has dual slides, diving boards, basketball hoop and a giant alligator.  Noah's Ark is a shallow pool with slide, tunnels and water fountains. (And is amazing for little kids.)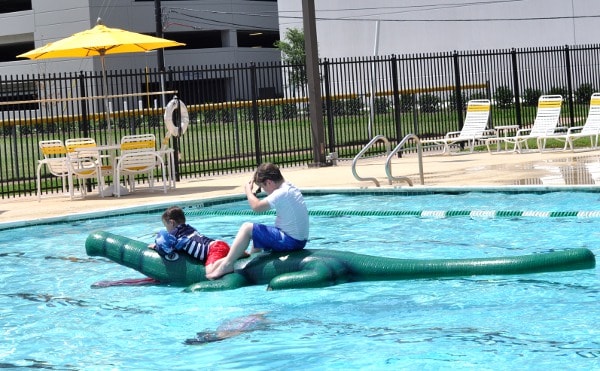 Both swim areas are completely fenced in and are right next to each other. You do need to select the pool you will swim in, so you can watch your kids… but it's easy to switch between the two pools.
The Quillian Center has locker rooms and a concession stand with prices that are really quite reasonable. You can also bring in a small table sized cooler (but not a big one).
We have been to Noah's Ark many times, but we had the chance to visit the big pool for a party last week.
With all the cool things to do at the pool, EVERYONE was drawn to the alligator. I tried to convince my youngest to go down the slides or jump in from the sides or do something else, but he was determined to be part of the group climbing up, falling off and going under water.
The lifeguards were watching, and I had my eyes glued on him… but that darn alligator was too attractive to my new swimmer. And he showed us all by managing to recover after every fall.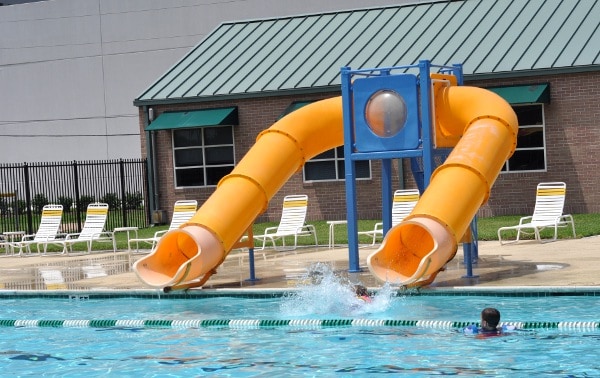 My other kids moved on from the alligator to jump off the diving boards and slide down the slides.
Both pools are in full sun, so we applied sun screen often. (There is quite a bit of seating in the shade… but I would scope it out when you arrive so you do not get stuck in the sun!)
After a couple hours of swimming, we packed up and played at the great Quillian Center Playground. (This is used by Wesley Academy students and by the Quillian After School Program but is open on weekends and evenings to the public.)
See the pictures below and check out the Quillian Center this summer!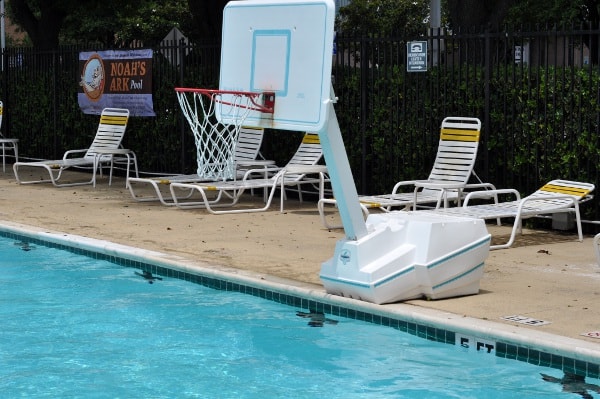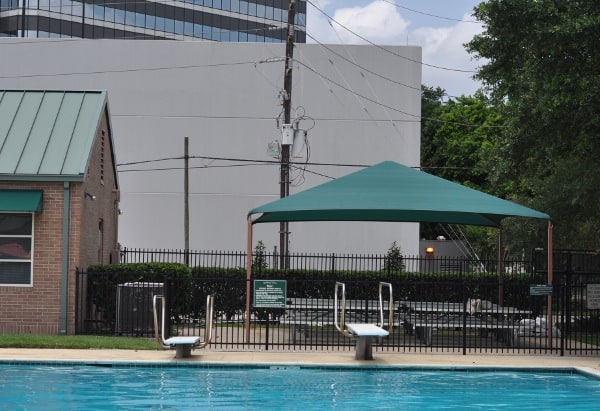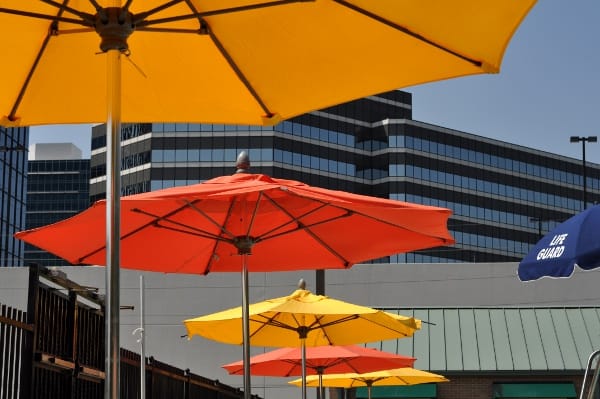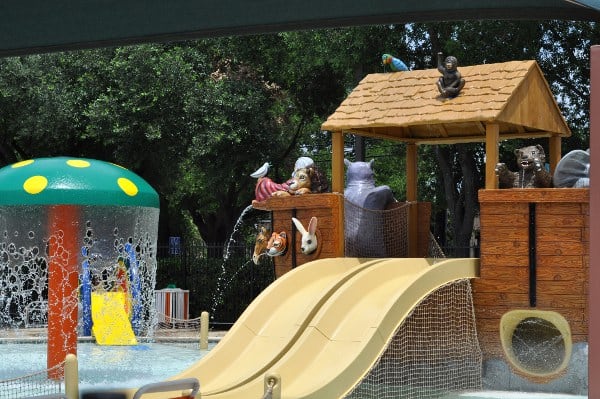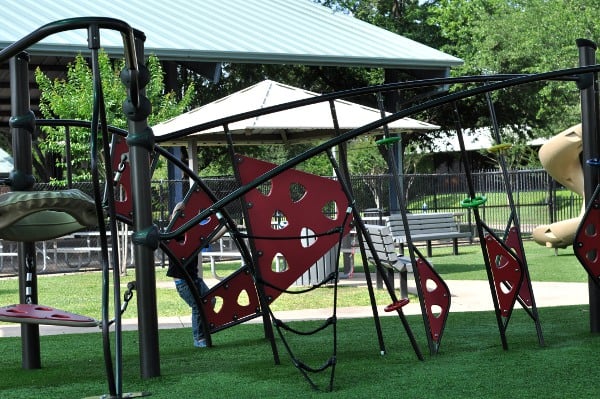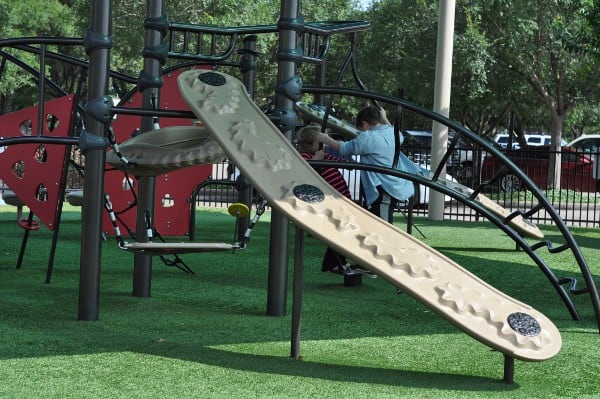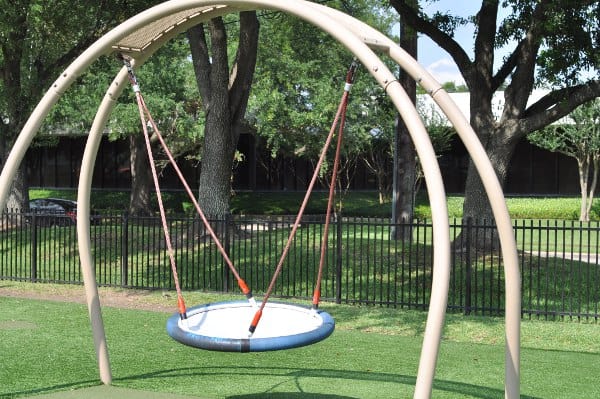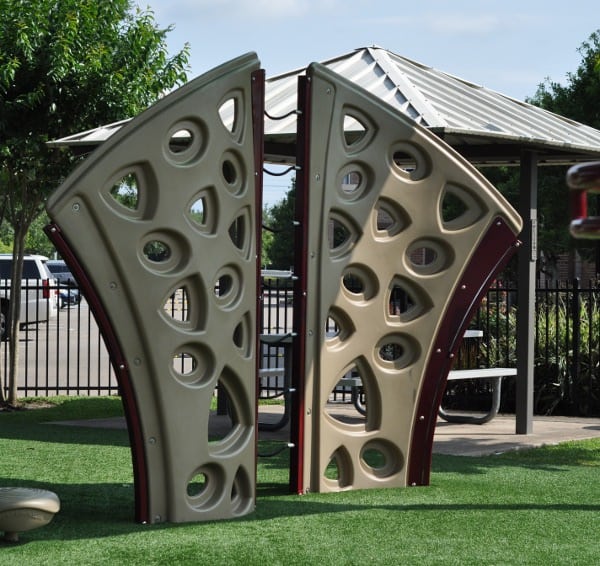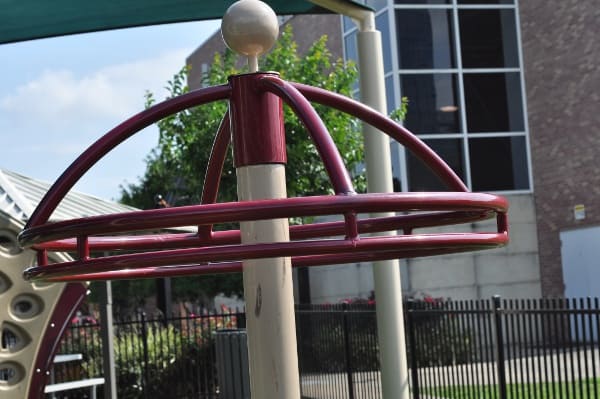 Find more Houston Parks, Pools & Splashpads: