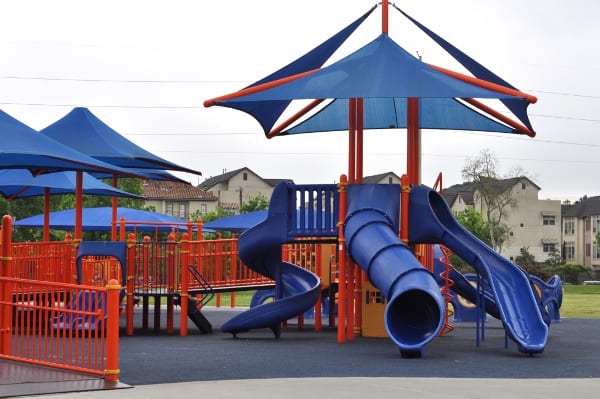 Address:
 1475 West Gray, Houston, TX 77019
Unusual equipment, accessible for all ages and abilities, challenging for big kids and easy for little ones… music stations, no-mud, part shade, free parking and full restroom… It's The Playground Without Limits at the Metropolitan Multi-Service Center.
I've reviewed this playground before, but it's been years, so here it goes again!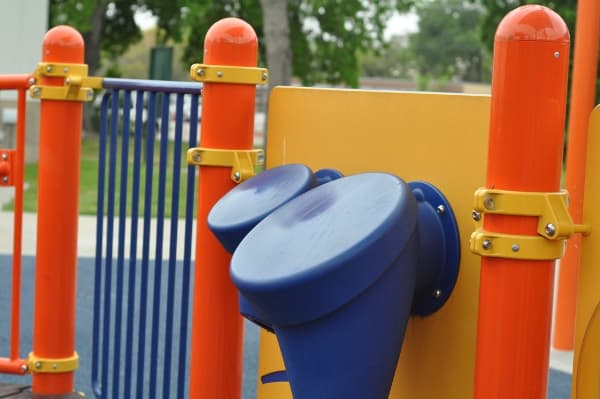 This is one of my favorite Houston playgrounds… and I've been trying to pinpoint exactly why.  It's off a busy street, at the West Gray Rec Center, and doesn't have trees or a beautiful view.  The part shade is only from canopies and there is no splashpad for the summer.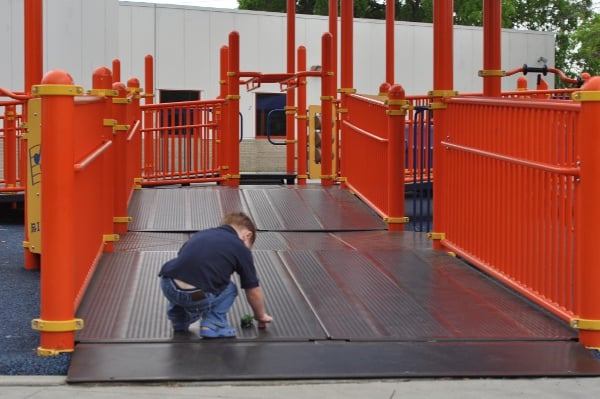 But on our last visit, as I watched James crawl up the ramps with his little Matchbox cars… I figured it out.  It's the sides.
[Read more…] about The Playground Without Limits at the Metropolitan Multi-Service Center – Visiting Houston's Parks, One Week at a Time