Address: 2345 Kelving, Houston, Texas
Cost: Free
Appropriate Age: Any age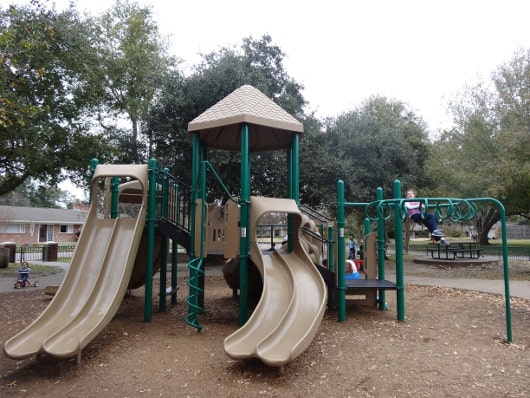 Old Braeswood Park
is a small neighborhood park that seems well-loved by its surrounding community. Even though it was a cool day there were several families there on the weekday afternoon that we visited.
This park has a small grassy area, a set of swings, and two playground structures. Although one is much smaller than the other, neither was designed for toddlers. Perhaps to make up for this, there are lots of toddler toys that have been left at the park for everyone to enjoy.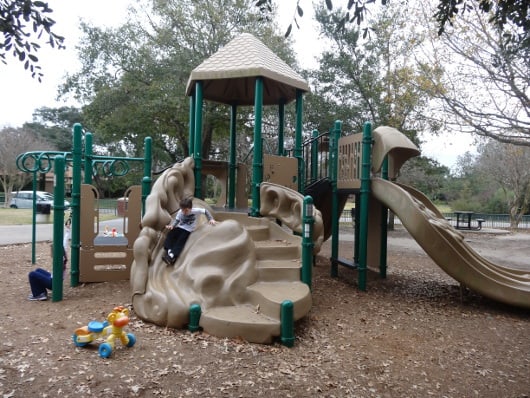 Most of these are ride-on toys, both vehicles and stationary ones, but there are some other types too. Even though my kids are now too big for these, there were plenty of little kids having fun trying out every single one.
[Read more…] about Old Braeswood Park – Visiting Houston's Parks, One Week at a Time