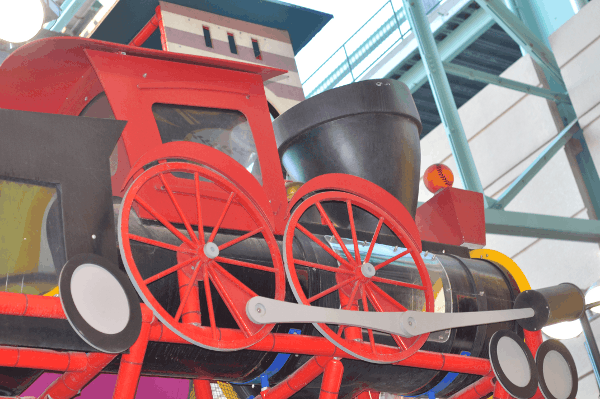 Update:  This playground has been closed at Minute Maid Park!
Address: Minute Maid Park, 501 Crawford St, Houston, TX 77002, by Section 132
Cost: Free with ball park admission
Appropriate Age: The rules say 4-12 years old, but on the day we visited, it was 3-12 years old.
Right next to section 132 in Minute Maid Park, on ground level, is Minute Maid Squeeze Play where kids can go wild. The play structure is a replica of the stadium and full of tubes, platforms and has a Minute Maid train.
Just behind the playground is a place where the kids can race the giant baseball player. There is also a virtual hitting game and pitching cage (but they were not open when we visited).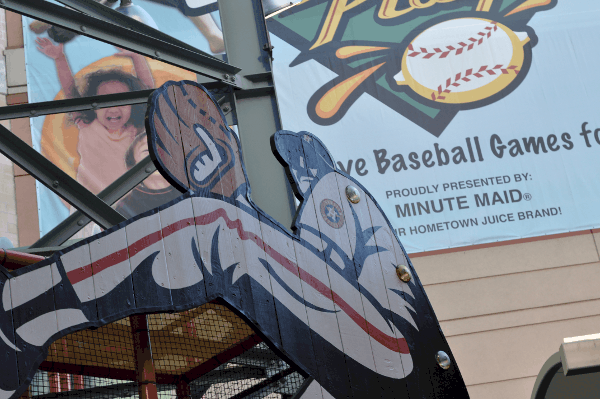 Families can enter through one door and then exit through another. There is no ChuckECheese stamp system, but there is some attention paid to who can exit the play area.
The age limit online says ages 4 to 12. When we were there, the staff was admitting kids 3 and older.
[Read more…] about NOW Closed! Minute Maid Squeeze Play – Visiting Houston's Parks, One Week at a Time!