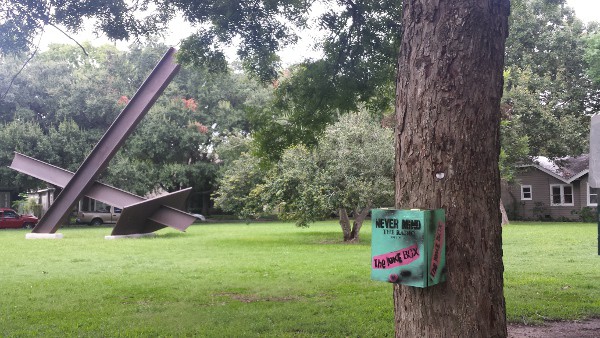 There is something new at the
Menil Park
in Montrose! Right next to the lone red swing and on the giant oak tree, is "The Juke Box"!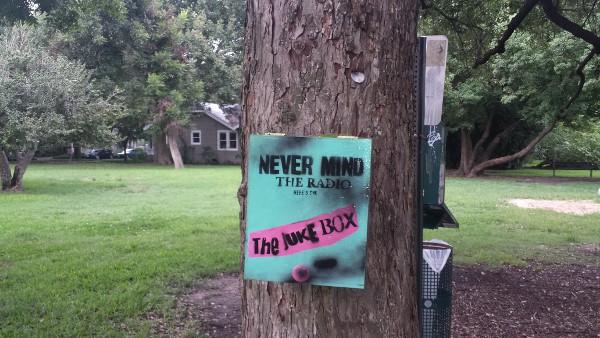 Open up this little box and find music to swap!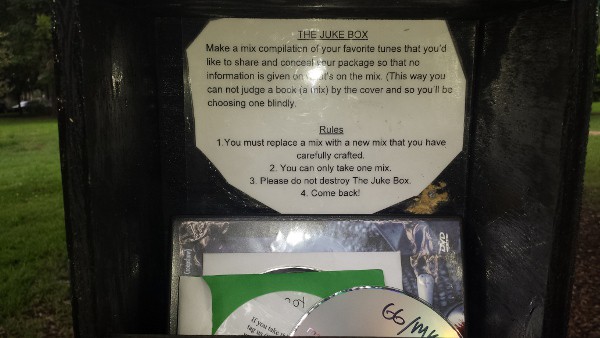 Make a mix tape (or CD or USB drive) and leave it at The Juke Box. Swap your music for something new.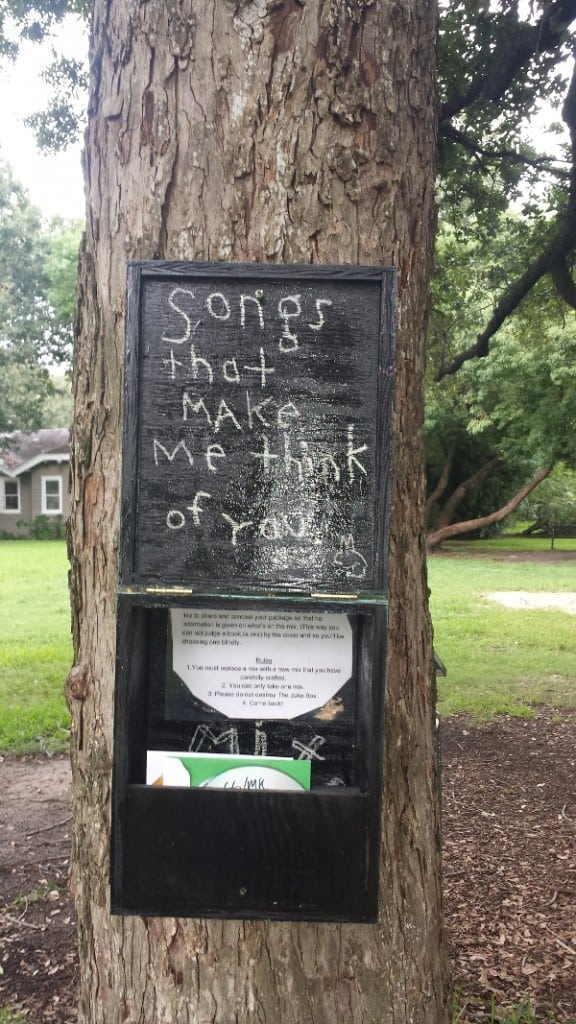 Right now there are just a few CDs in the box. Mix it up and add your own music.