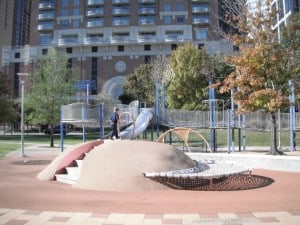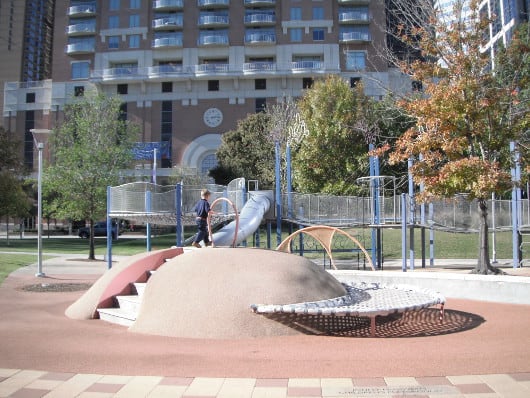 Address: 1500 McKinney St, Houston, TX ‎
Cost: Free
Appropriate Age: Children age 12 and under
John P. McGovern Playground is located in Discovery Green in Downtown Houston.  It is about 5 blocks from the Main Street Square METRORail Station and has paid parking lots and metered street parking. Street parking is free on Sundays and after 6:00pm everyday.
Discovery Green is one of our favorite spots in Houston.  There are almost daily events in the park and most of them are free.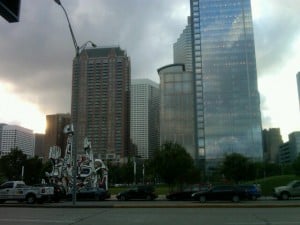 There is also a lake, restaurant, splashpad, listening vessel, playground and much more.  It's hard to believe this space was a parking lot not too many years ago.
The playground area is on a soft rubber mat and has many things for the kids to climb.  It is slightly below street level, so kids do not dart into traffic.
Since I first reviewed the playground a couple of years ago, several improvements have been made.
[Read more…] about John P. McGovern Playground at Discovery Green – Visiting Houston's Parks, One Week at a Time