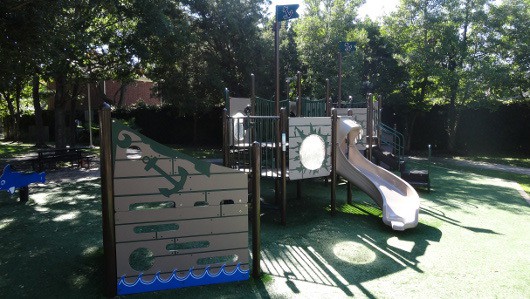 Address:
 3901 Milton, Houston, TX
Appropriate Age:
 Any age, but probably best for 5 and younger!
Huffington Park in West University is a charming neighborhood park. It has a nautical theme that both of my kids instantly loved.
The single play structure forms body of a ship and there are climbing walls to the front and back of it that form the bow and the stern.
[Read more…] about Huffington Park – Visiting Houston's Parks, One Week at a Time