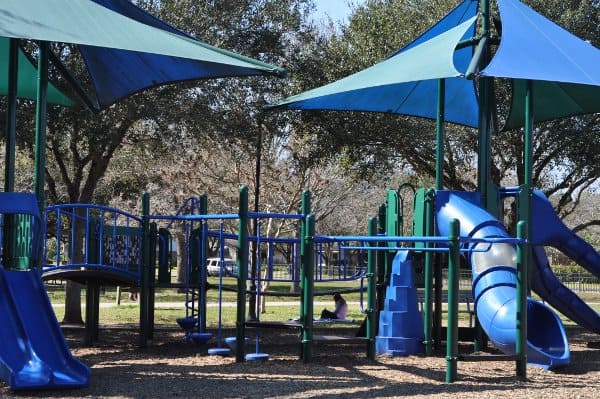 Address:
5101 Rutherglenn, Houston, TX 77096
When we point the car to a square on the map, we never really know what we will get.  With Godwin Park, we drove down S. Rice, lined with well-kept homes, passed Kolter Elementary with kids running and playing at recess and then saw the big park with new equipment, community center, sports fields and families playing… It was the perfect kind of park for us!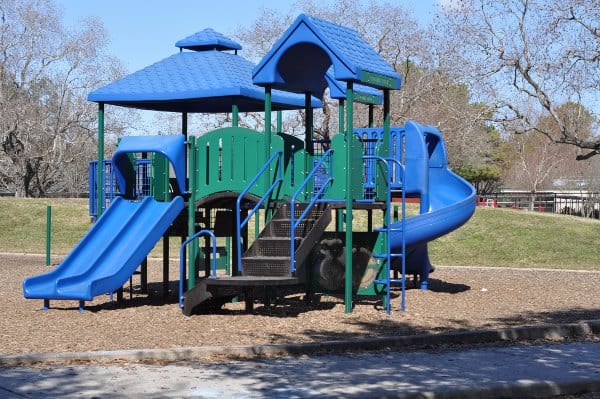 Free parking is available on the street.  We parked, walked to the semi-shaded equipment and found some great features…  And at this park, the little play structure is just as cool as the big one!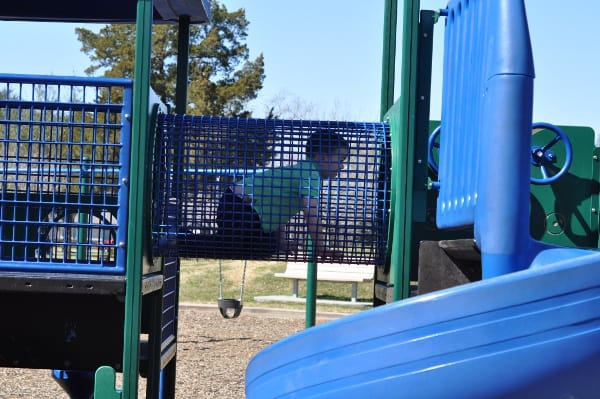 The smaller structure has a stool bridge, slides, lower monkey bars and a mesh tunnel!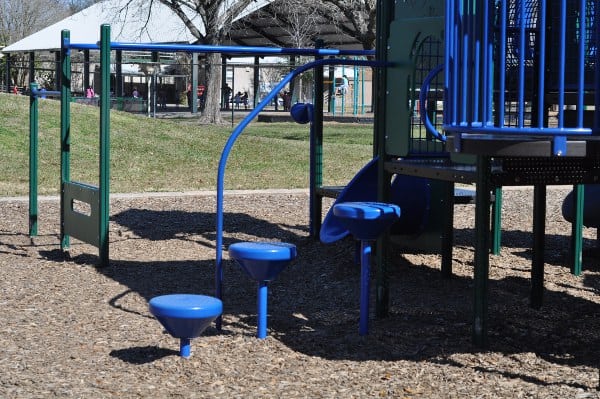 The big play structure has a rock wall climber (like at
Travis
), the neat iceberg climber (like at
Briar Meadow
) and more great ladders and slides.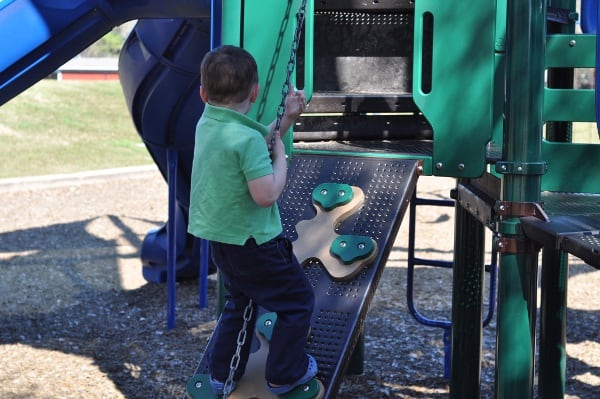 This park also has a teeter totter (one of our favorite things!).  See more of the pictures of the park below!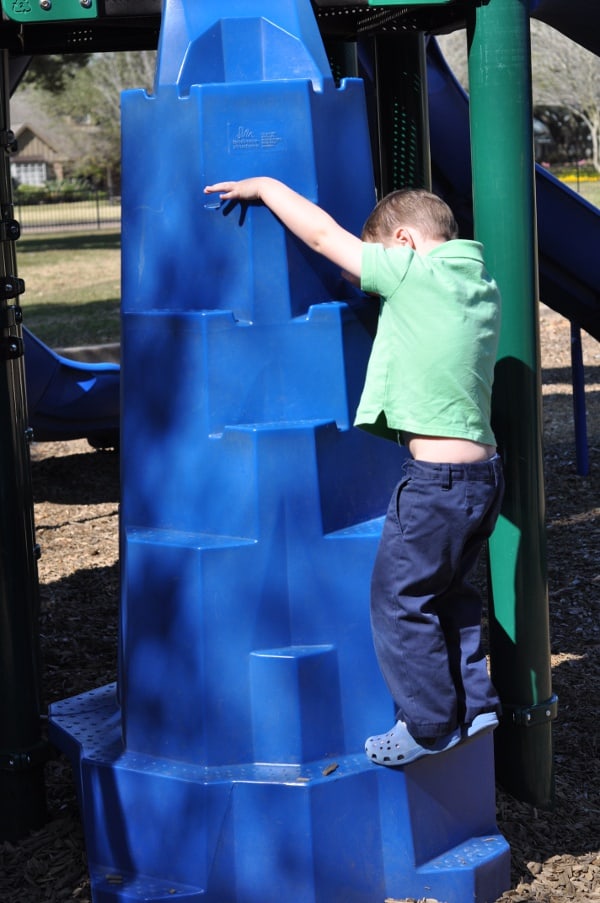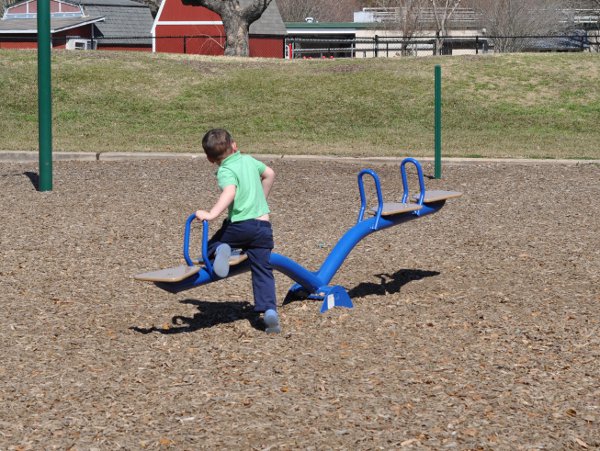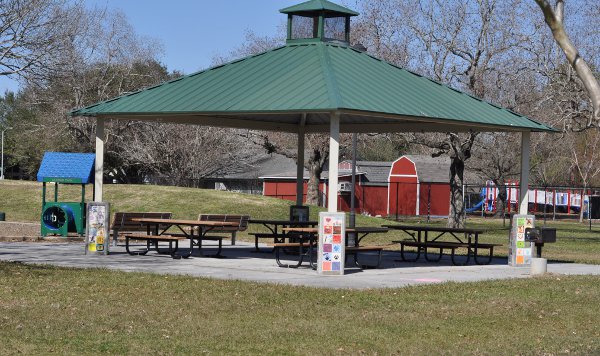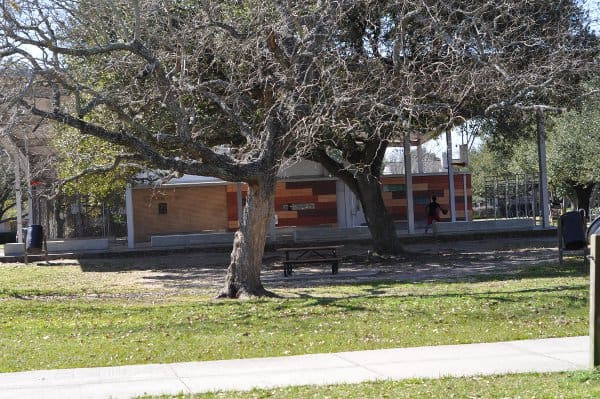 Find more Houston parks: