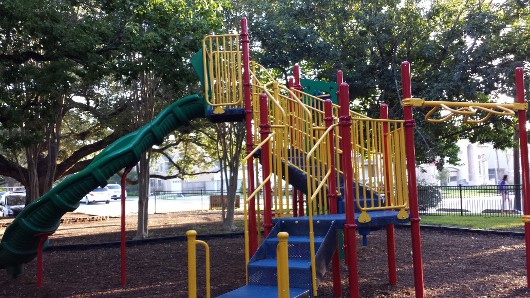 Address:
 6406 Avenue B, Bellaire, Texas
Cost:
 Free!
Appropriate Age:
 Any Age!
The Houston (Bellaire) Park of the week is Feld Park!
Feld Park is just south of Bissonnet on Avenue B.  It is shaded by huge trees and has several play structures, including  a little rock wall, and swings.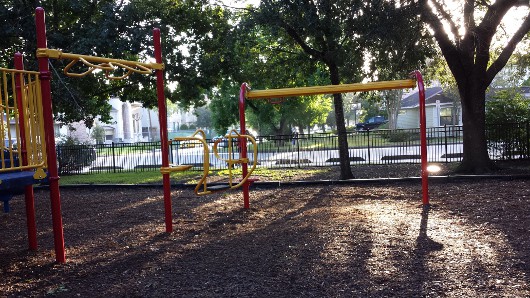 The big play structure has some unique features, like a zip line, rock wall ladder, and, uh, a bouncy thing.  I don't know what the bouncy thing is called… but you climb on it and bounce!  It also has 2 big slides that are pretty fast.  My little guy has done some acrobatics off the end.
[Read more…]

about Feld Park – Visiting Houston's Parks, One Week at a Time