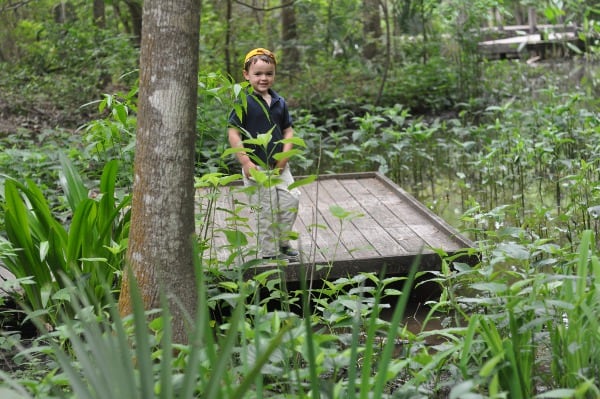 Address:
440 Wilchester Blvd, Houston, TX 77079
If you listen close, you can hear a busy street just outside the Edith L. Moore Nature Sanctuary… but that might be the only clue you are in the middle of the city!
Just look at these pictures… a pond, a creek, trails, trees and lots of birds and little critters are at the Edith L. Moore Sanctuary, right at 8 and 10 (on the west side).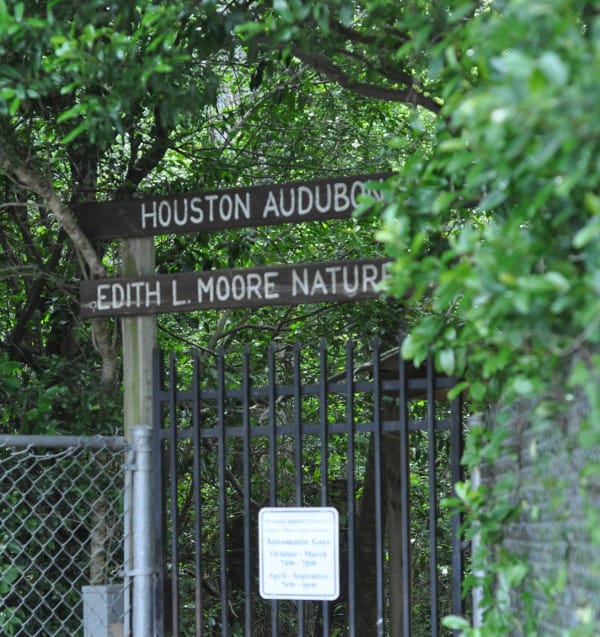 The Sanctuary is an 18-acre wooded preserve along Rummel Creek and is the headquarters for the Houston Audubon.  It's open all year, for free, with automatic gates 7:00 AM and close at 7:00 PM/9:00 PM in summer.
We went last week to meet our neighbors as they went on a bird-watching hike.  As they were quietly looking in the trees, we set out on our own around the trails.
We found the 1932 Moore Log Cabin education center, a pond with turtles and snakes, bridges and a path down to the creek.  My kids liked the pond best and kept getting close to watch the tadpoles, turtles and snakes… and I kept telling them not to fall in because I didn't want to get too close to the tadpoles, turtles and snakes!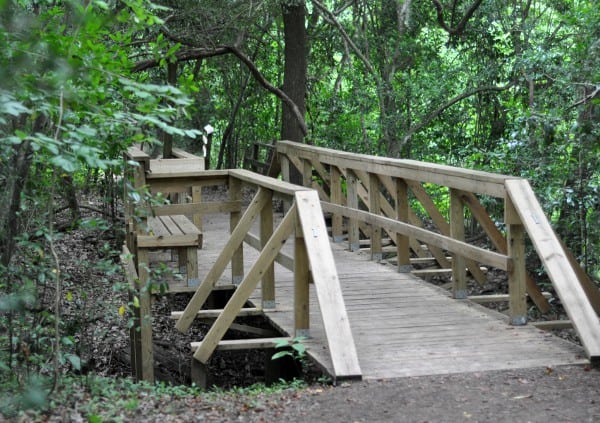 We parked in the west parking lot of the Memorial Drive United Methodist Church off of Memorial Drive.  (This is an official extra parking lot and there is an entrance near the rear of the church lot.)  Also, we found a restroom at the cabin.
Check out our pictures below… and if you want to get out of the city… without getting out of the city… check out Edith Moore Nature Sanctuary!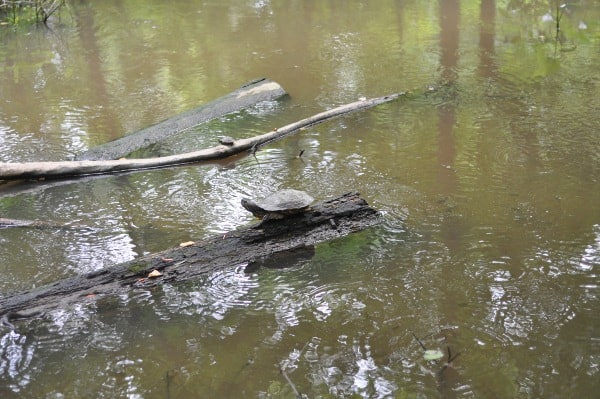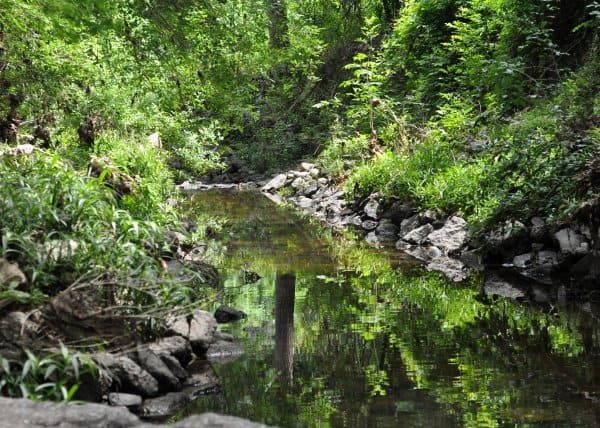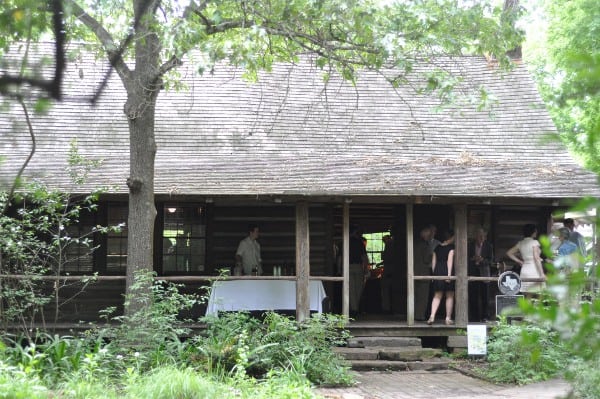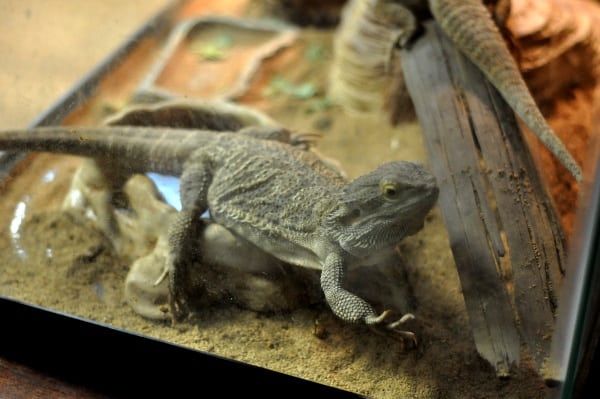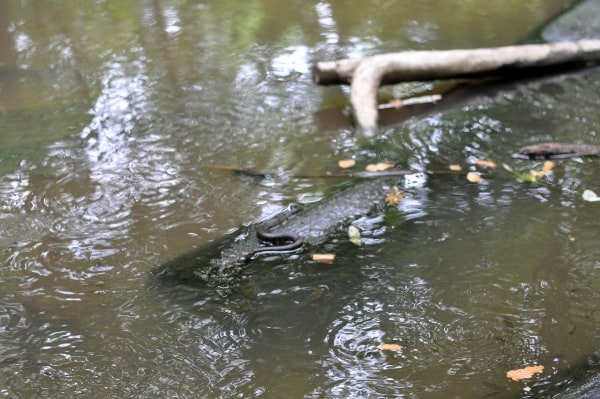 Find more Houston parks: