Address: 2 Main Street in Downtown, Houston, Texas
Cost: Free
Appropriate Age: Any Age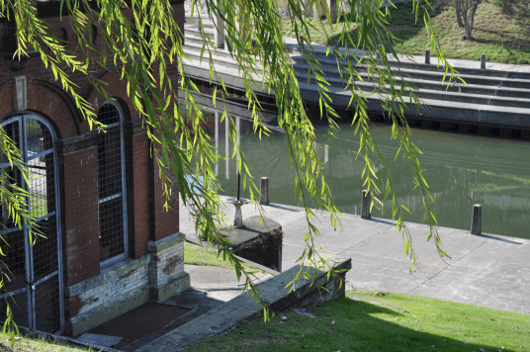 Championship Park is right across from University of Houston Downtown, on the north side of the Main Street Bridge.  This park is on Buffalo Bayou and includes the bayou bike trail, terraces and close access to the water.  It is right behind the historic Willow Street Pump Station that once served as crematorium, sawmill, and, of course, pump station.
From the street, you don't even know the park is there.  Once you find it, you can't believe you have been driving by for years.  Or at least this is how I felt.
[Read more…] about Championship Park on Buffalo Bayou – Visiting Houston's Parks, One Week at a Time