Address:  2520 Repsdorph, Seabrook, TX 77586
When the kids and I were down in Seabrook on our Pelican Path Scavenger Hunt we stumbled upon Brummerhop Park. What a great find this was!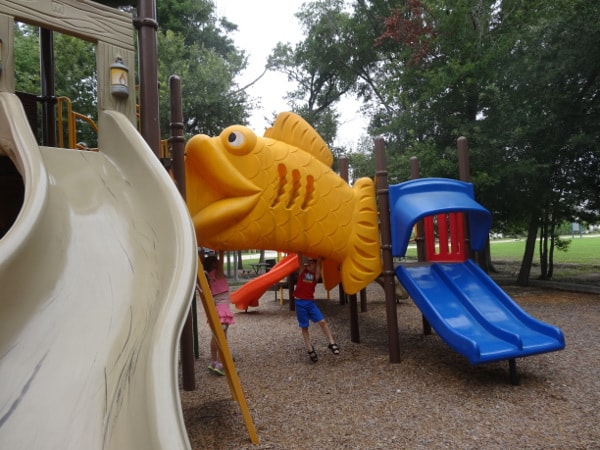 The single play structure isn't like any I've seen before. It has a lower side for younger kids and a higher side for older ones, but what makes it so unique is that the two sides are connected by a fish! As you walk through the fish the plastic is actually molded to look like fish bones! The kids quickly figured out that there are "secret" monkey bars on the underside of the fish too.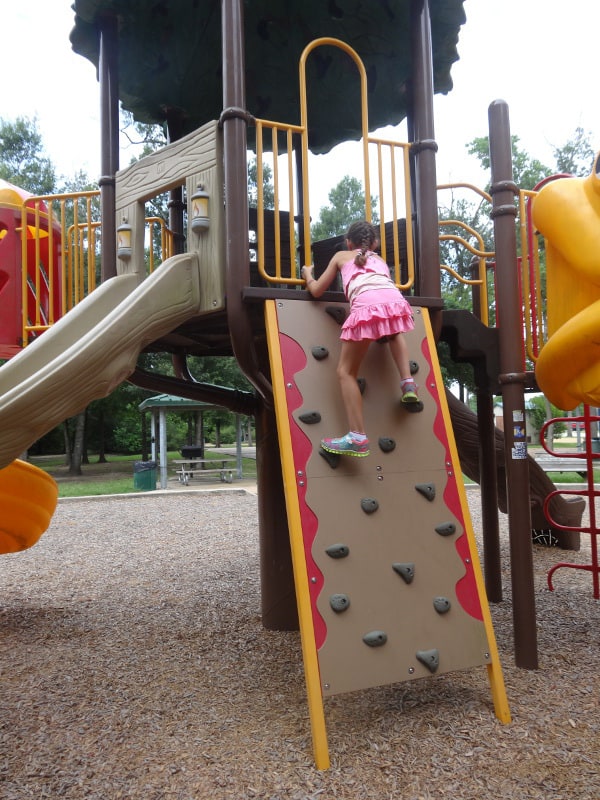 A challenging rock wall is another way to get up to the top, and the kids were delighted to find that the top platform looks like the interior of a treehouse. The first time my son went up he yelled down "Mom, there is a built-in seat up here just for me!" I'm not really sure why he was excited to be sitting down after spending 45 minutes or so in the car, but he certainly liked it!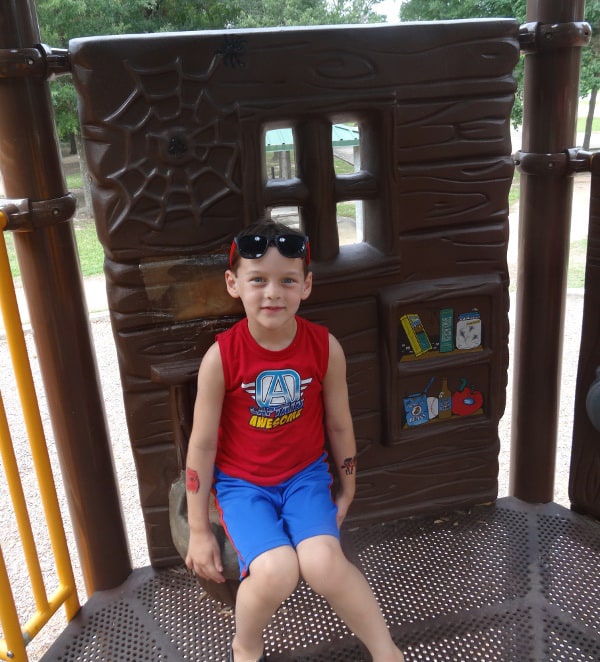 [Read more…]

about Brummerhop Park – Visiting the Houston Area Parks, One Week at a Time!