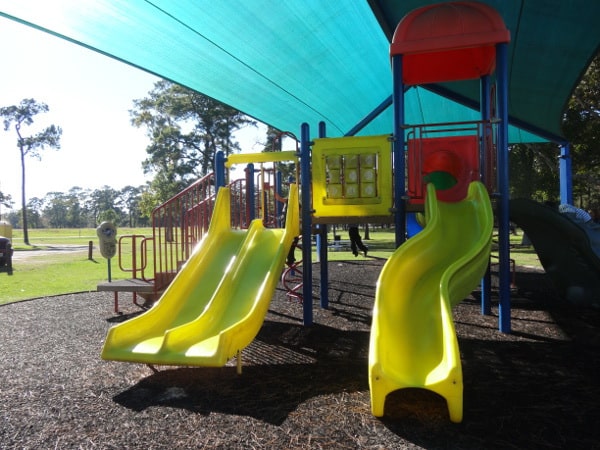 Address:
12303 Sonnier Street,Houston, TX 77044
Alexander Deussen Park is a HUGE park located on the south west shore of Lake Houston. It sprawls over 309 acres and there are so many things to do that it would be easy to spend several hours or even a whole day there!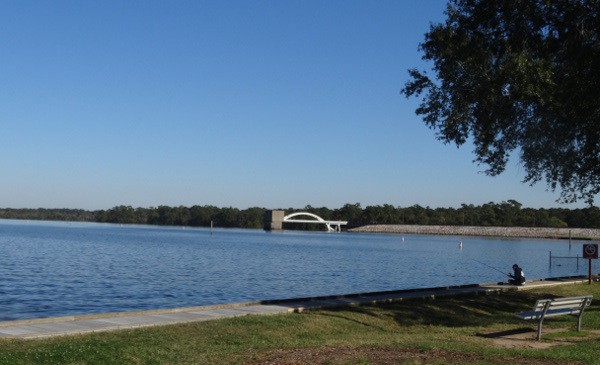 There are several boat ramps where the park borders the lake, so if you've got a boat or jet skis you can spend some time out on Lake Houston. If you don't have a boat you can still enjoy the water from the fishing piers or the water gazebo. There is also a duck pond, a fishing pond, and a nature pond!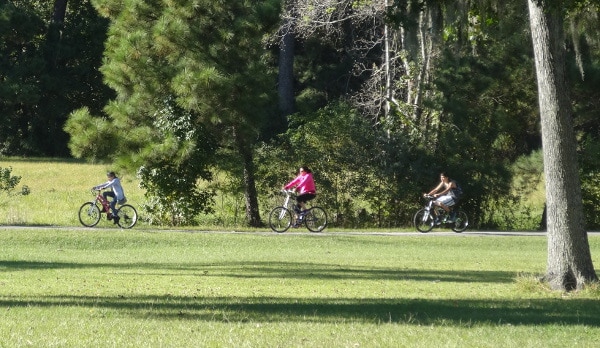 Near the lake are a couple of baseball fields and the park has lots of open grassy areas to play other sports. If biking or running is more your thing, there is a 2.3 mile trail that goes through part of the park. There is even an exercise station with different types of exercise equipment.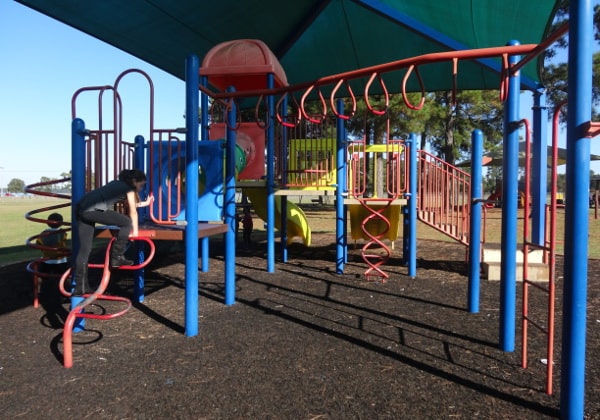 If all those options aren't enough, the park also has play equipment. LOTS of play equipment. We counted (and tested!) over 10 different play structures and we didn't even visit the playground closest to the dog parks!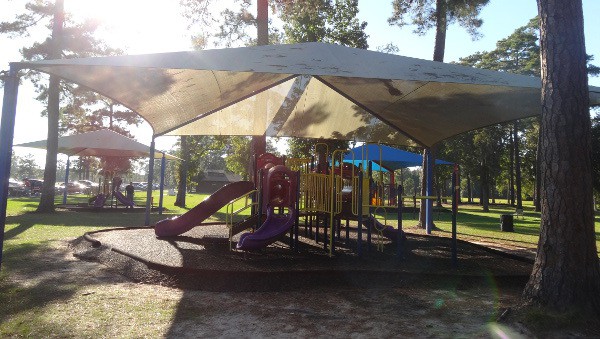 Did I mention there are two dog parks? There is a small dog park and a large dog park (which I assume means small dogs get to play in one while large dogs play in the other). Not only are dogs welcome at this park, but horses are too in a designated horse riding area!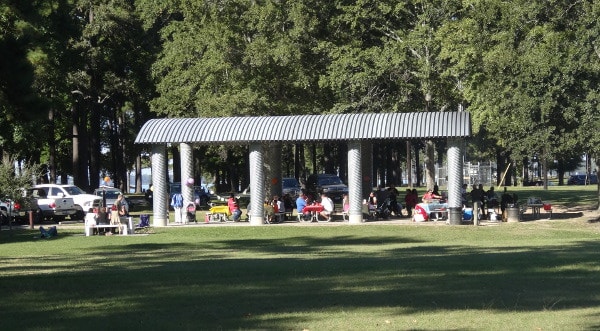 In addition to all the things to do there are lots of picnic tables and pavilions, some of which are available for rent. There are also several restrooms scattered throughout the park and there are porta potties near the ball fields and some of the playgrounds.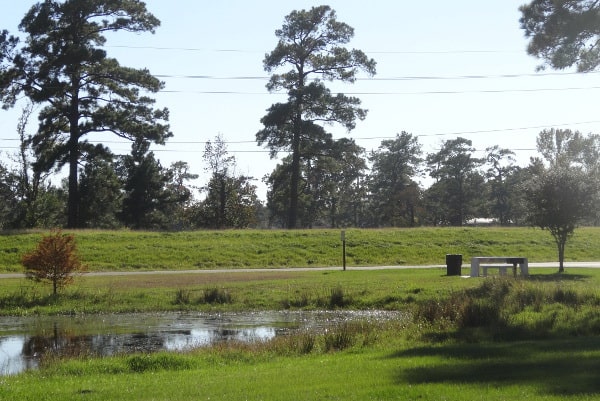 Apparently there is a herd of buffalo that lives at the park but we didn't know to look for it. We'll be sure to do that first the next time that we go back. I highly recommend taking a look at
this map
before you go so you don't miss out on anything!