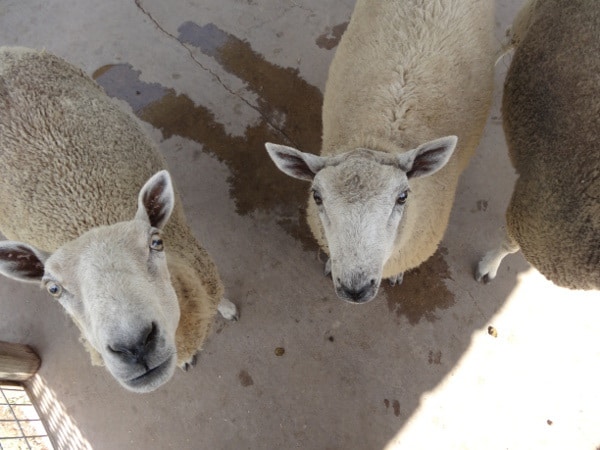 Address:
3203 FM 1960 East, Humble, TX 77338
Many of our Beyond the Beltway adventures this summer have been educational, or at least informative, but this one was just plain fun!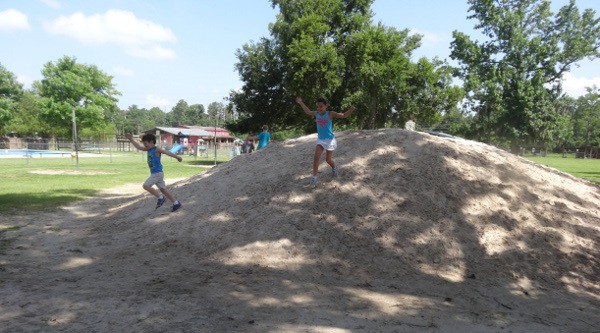 Old Mac Donald's Farm
is located north of Houston, not far from George Bush Intercontinental Airport. It is located on 15 acres of land and has lots of different activities for the kids to do. All activities are included in the entry fee, with only the animal feed and concessions costing extra.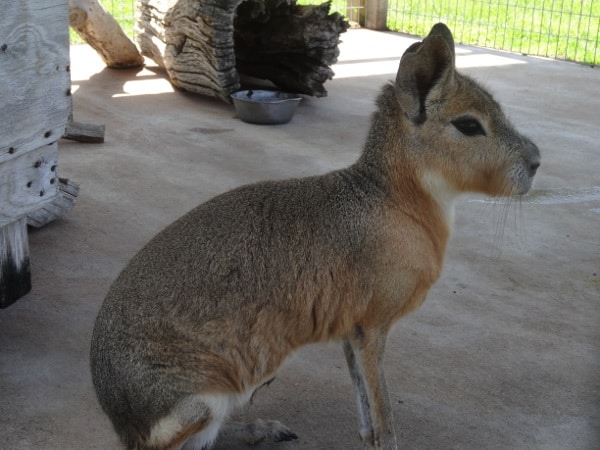 One of the main attractions is the many different kinds of animals at the farm. Some of the ones the kids were able to look at were ducks, an emu, llamas, a Jersey cow and calf, donkeys, and a Patagonian cavy (a rabbit-like animal). If these animals were close enough to the side of the pen the kids were even able to pet them.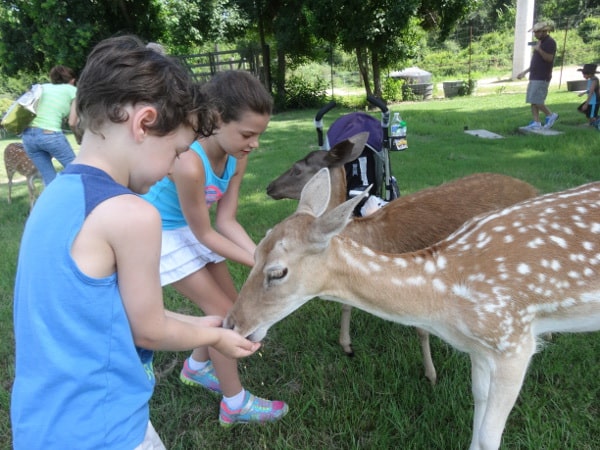 Other animals we were able to feed. When we arrived at the farm we bought a couple of feed bags for $1 each and these actually lasted for quite a while. We were able to go inside the pens with potbellied pigs, rabbits, goats, sheep, and chickens to feed them by hand. Watch out for those baby goats though. When we didn't get food out fast enough for them they decided to taste my daughter's skirt, my shoe laces, and my camera case instead!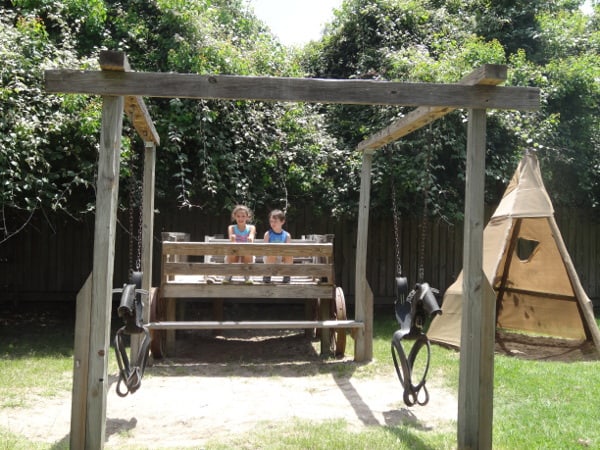 There are also peacocks and Axis Deer roaming the grounds. We didn't get close to the peacocks, but the deer came right up when offered food. My kids quickly grouped them into two categories: greedy and lazy. The greedy ones pushed others out of the way to get more food while the lazy ones just lay in the shade and waited for us to go to them!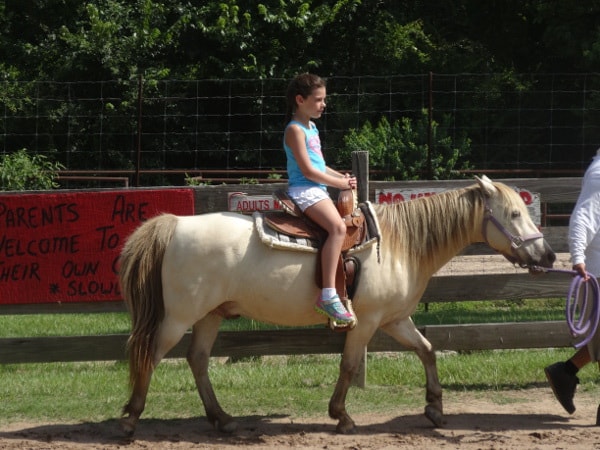 One of the other activities at the farm is the pony rides. All of the horses and ponies were very gentle and they were led around the arena at a walk. During our Saturday morning visit there were no lines so the kids did this at least 5 times!
[Read more…] about Beyond the Beltway: Old Mac Donald's Farm