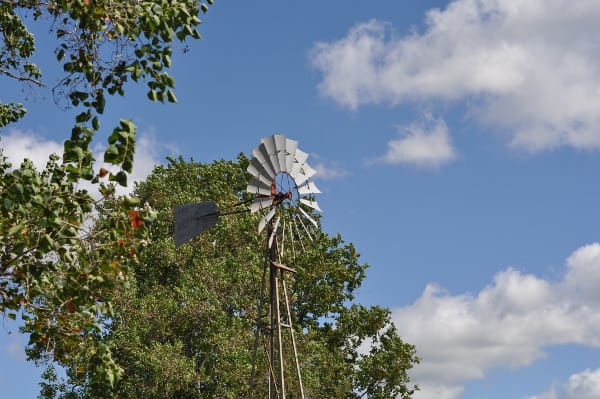 Address:
 23501 Macedonia Road : Hockley, TX 77447
Admission:
 $14.95 per person, 24 months & Up (Group Rates Available)
The local farms are open!  To celebrate, this week's park review is actually a farm review!  It's super-sized outdoor Houston fun.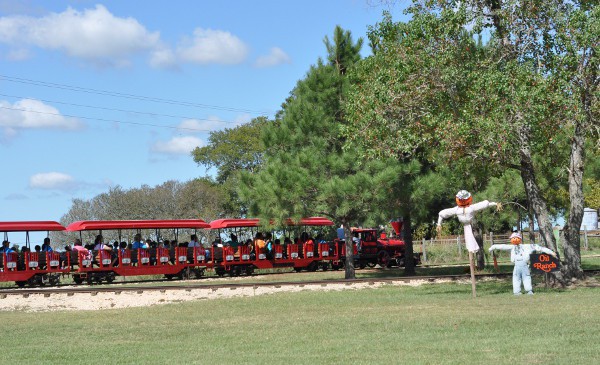 Oil Ranch
is located just outside of Houston, in Hockley.  For one admission fee, kids get to run wild on 50 acres and access all actives (except mining and paint ball).  And there is  A LOT to do!  Train rides, pony rides, animal barn, maze, hay rides, petting zoo, swimming pool, fishing, softball fields, volleyball courts, soccer field, horseshoes, basketball court and miniature golf!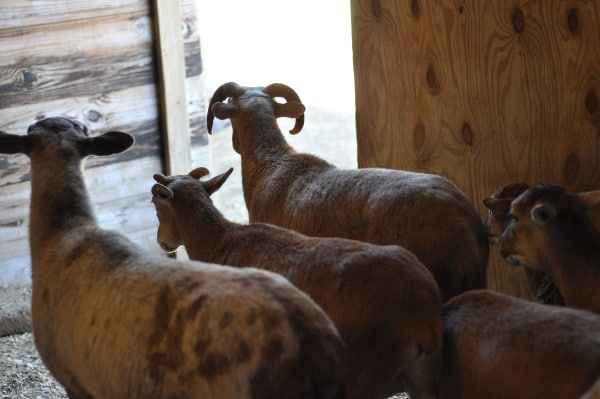 I visited Oil Ranch last week with 88 of my favorite 5 year olds.  The kindergarten class had a field trip (which got us $8.50 admission) and I was a chaperon.  We arrived at about 10:00am, ate picnic lunches and played until 1:00pm.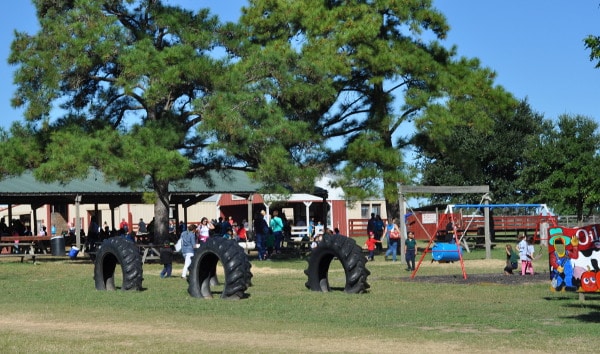 This farm is pretty cool because you don't have to buy tickets for each activity.  You pay once and have fun all day.  With so much to do, you could visit every day in October and find something new each time.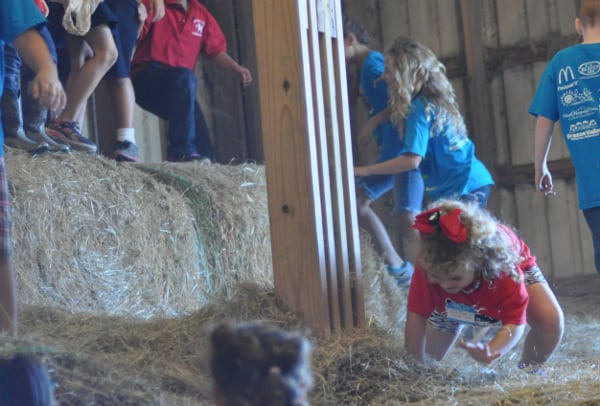 The pool is open May 1 through September 30.  In October, scarecrows stand guard around the park and kids get to pick a small pumpkin before they go home.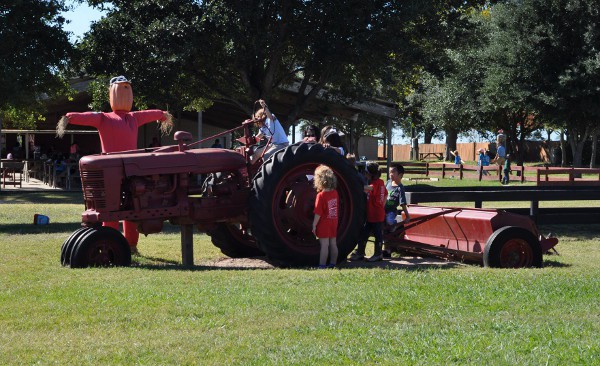 In the 3 hours we had at the park, we climbed through the barn, jumped in the hay stack, milked a cow, rode the train and took a hayride.  On the hayride, we stopped to feed the cows… and when the wagons stopped, cows rushed over to get their food!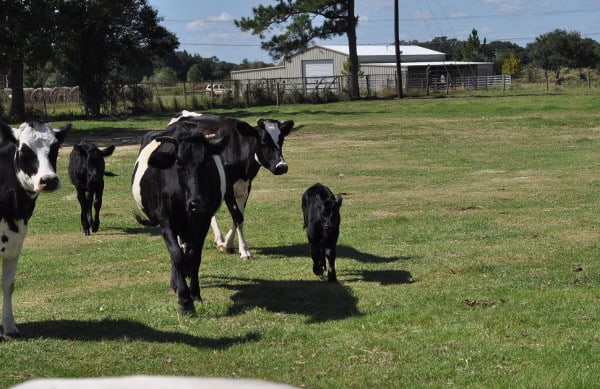 The only issue we had on our day was that the number of schools on field trips.  I went a year ago and the kids could ride the ponies or jump on the train with just a 2 minute wait.  This year there were tons of kids, all over the farm.  I noticed that many groups left at 1:00, so that might be a good time for you to take the kids.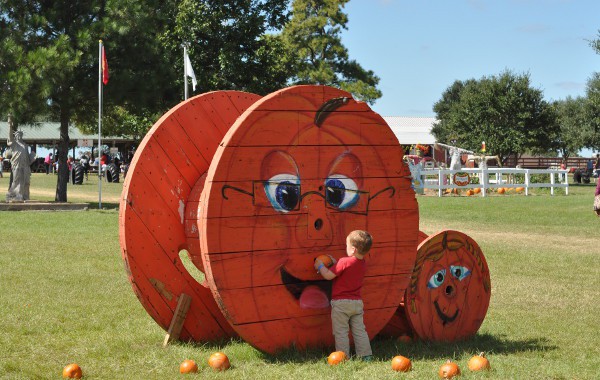 Still, we had fun running around the farm and enjoying the cooler Houston weather.  Check for open days and hours and take the kids for an outdoor adventure!