Address:  1406 Kirby Drive, Houston, Texas 77019
Dates:  Wednesday June 5, 12, 19, 26 and July 3, 10, and 17 at 10 am
Cost:  Free
Appropriate Age:  Storytime Tour is intended for kids 3 and older.  Younger kids are welcome but may need extra supervision.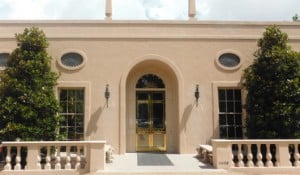 The Rienzi Collection of the Museum of Fine Arts Houston (MFAH) is not on Binz, but in an estate on four acres of wooded gardens in River Oaks.  It is the former home of philanthropists Carroll Sterling Masterson and Harris Masterson III.  This summer, MFAH is offering FREE Storytime Tours at Rienzi in June and July!
We went to one of the first Storytime Tours, and it was a great experience.  The tours are meant to introduce children to art and literature and features stories related to themes highlighted in the Rienzi Collection.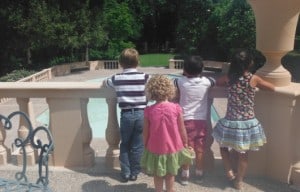 When we arrived at Rienzi, we signed in and were given a locker for our purses, phones and cameras.  The staff also offered to put lunch boxes in the refrigerator.
We went to the sitting room and very promptly we were welcomed and split into several groups of about 10 kids.  Each group had a tour guide and a stack of books.
We split up and went to the ballroom first.  The guide talked about what ballrooms are used for and then read Giraffes Can't Dance
.  We changed locations, spoke about the room in a way that was interesting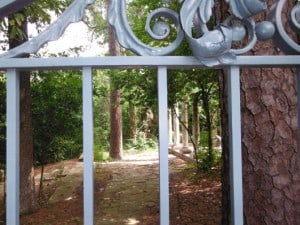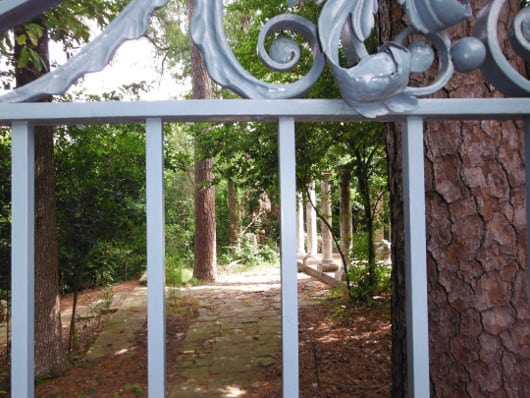 for kids, and read a story.  The tour was very interactive and the guide was asking lots of questions:  "Do you see any animals in this room?", "Why do you think there are so many paintings of people.", "What do you think this room was used for?".
Everywhere we went the parents were offered a little stool and the kids sat on the floor.  In total, we read 5 books and the tour took about an hour.  Amazingly, all 10 kids in our group were tuned in for the entire hour.
The exception was baby James and one other baby brother.  I kept James (21 months) on my hip and he lasted for about 2 books.  After that I spent the time trying to quietly distract him with artwork and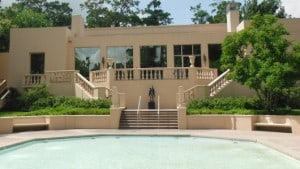 making the security guards nervous.  When we figured out that we could roam on the patio unattended, the tour got a lot better for James.
The big kids stayed inside with a friend and James and I walked up and down the outside steps and around and around the pool.
When the tour was over, everyone else was also encouraged to tour the gardens.  And this made the storytime tour even better!
The backyard has a pool, a grass field and a gated garden.  It gets even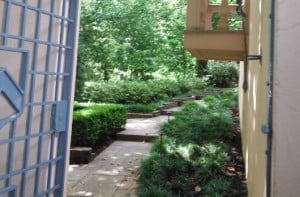 better around the corner where there are paths and hidden seating areas.  It is really a fabulous garden.  The kids giggled as they ran ahead on the "secret passage ways".
Next time we will pack a lunch to eat in the garden and some bug spray so we can linger for a while.  As it was, we shared a snack with our friends and headed out to the next adventure.
Reservations are not required but we RSVP-ed (713.639.7800) to be sure we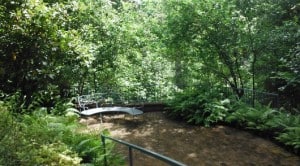 would have a spot.  We arrived right at 10:00 and the parking along the long drive way was tight.  Next time we will be sure to arrive a little early.
Usually there is a small fee to tour Rienzi, but this Storytime Tour is free all summer.  Visiting the gardens is free all year!
Go HERE for more information.