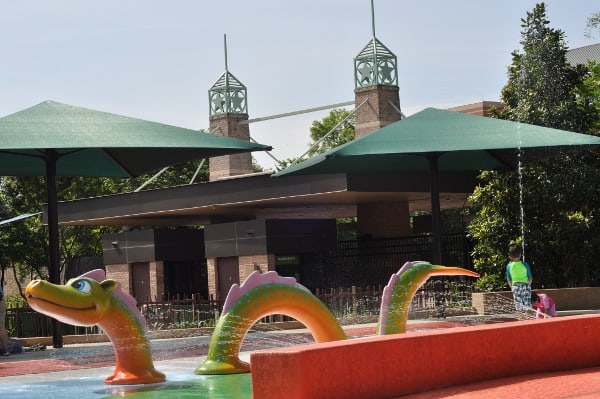 Address:
6200 Hermann Park Drive, Houston, Texas 77030 (Located next to giraffes & carousel.)
Cost:
Free with Zoo Admission
This week's playground of the week is a wet one! Visit the Houston Zoo's Kathrine McGovern Water Play Park to cool off this summer!  This splashpad is free with zoo admission and is located near the giraffes and Wildlife Carousel.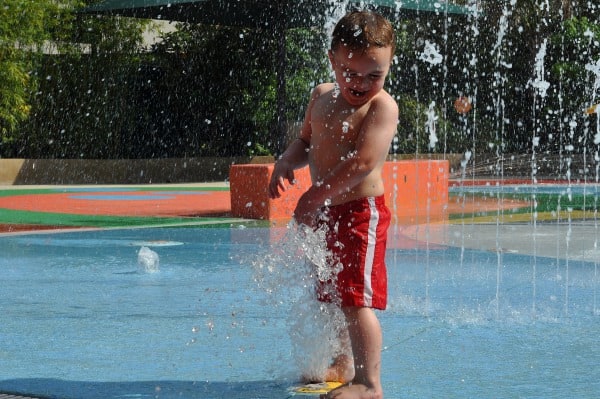 The splash pad is good for all ages and the littlest of the non-swimmers can play in the jets.  There are buckets, a water tree, jets, a sea serpent and changing rooms.  There is (some) shaded seating for parents and a lifeguard on duty to keep kids from running, pushing or being too crazy.  The area is also closed off from the rest of the zoo, with just one entrance, so kids are mostly contained to the area.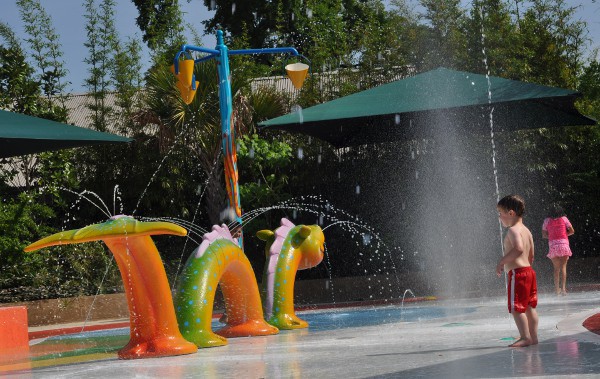 The splashpad is open all summer, generally 10:00am-6:00pm.  It is not too crowded because the tour groups don't usually bring swim suits and the visitors are eager to see the animals.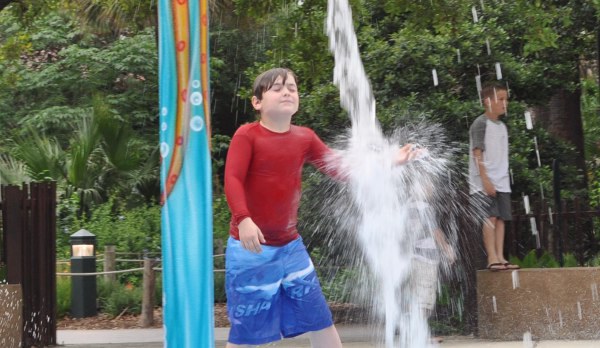 You do need to have on swimsuits and swim diapers (if applicable).  You can also buy them there, for about $20 for a suit and $5 for a swim diaper.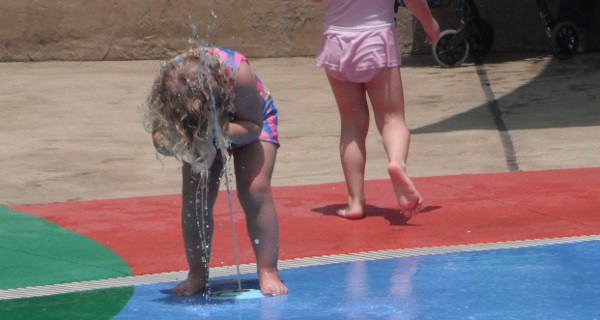 Zoo members can easily drop by from just a splash.  If you are buying tickets for the zoo, get your money's worth by visiting the animals in between splashes.  Outside food is allowed into the zoo, so you can make a day of watching animals, splashing and setting up a picnic.
You can't get to the splashpad without seeing the
Hermann Park Train
or the
Zoo's Wildlife Carousel
, so bring some extra money or be prepared to say, "not today!".
Whether you add in the extras or not, the Houston Zoo's splashpad is a great place to cool off!