Here's the thing about my family… we do almost everything together.
If we are going somewhere around Houston, we go together.  If one of the kids has a baseball game, we are all there.  If one wants to sign up for a class, I sign them all up.
There are four kids and just one mom and that is how we roll.
The trick is deciding what we will all do together.  My daughter had been asking for gymnastics classes for a year, but I was not sure that everyone was on board… but she was persistent.
I started to ask around and a mom told me about H-Town Elite Gymnastics in The Heights.  She liked the quality of the classes and the prices.  AND I liked that we could take a FREE class to see if we even liked it.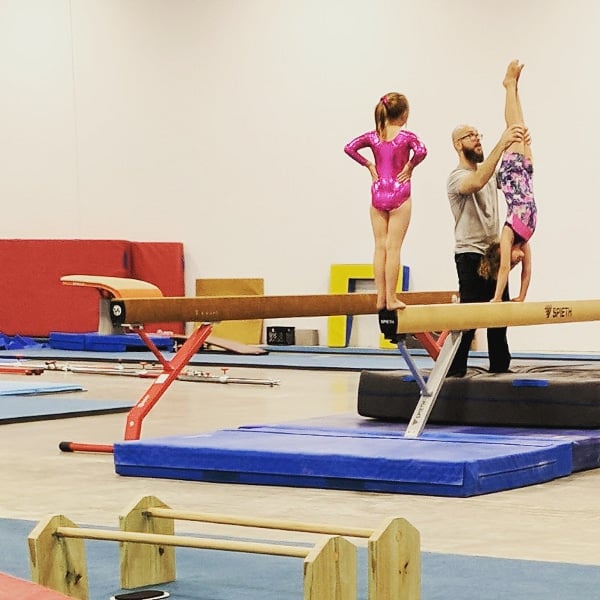 So I signed us up for a free class, forced the boys to try it out and let my daughter take her class.  My boys complained a whole lot ahead of time… but they smiled all through the class and after the hour, they were pretty sure they should sign up for more.  (And my daughter was just ecstatic before, during and after her trial class.)
We have now take classes for a couple of months and still feel the same way.  My daughter would like to eventually move from recreational classes to the competitive team (also at H-Town Elite).
My boys do not ever want to be competitive gymnasts, but the classes really do help with agility, balance and flexibility.  And since taking the classes, I've noticed some crazier stunts in the kid produced movies made around my house.
If you also want to try out gymnastics, but not pay until you are sure, call H-Town Elite for a free trail class!  Reach them at 713-955-5427 or contact@htownelite.com!