Address:  10215 FM 762, Richmond, TX 77469
It's Shanna! This week we travel Beyond the Beltway to George Ranch Historical Park and had a great time! In fact, we stayed much longer than I had planned!
I really didn't know anything about it before we arrived, but decided to go check it out anyway. What we found out is that it is a working ranch and living history site where visitors follow the story of four generations of a Texas family, starting in the 1820s when the land was first settled.
Now, you may be wondering what the park being called a "living history" site means. The answer is that everything is kept as true to the time period as possible. All of the guides/interpreters dress in costume for the time period that they represent and remain in character. The homes on the property are authentic as well (with some small exceptions like air conditioning to preserve antiques in two of the houses). This gave us a wonderful feeling of being immersed in the history that we were learning.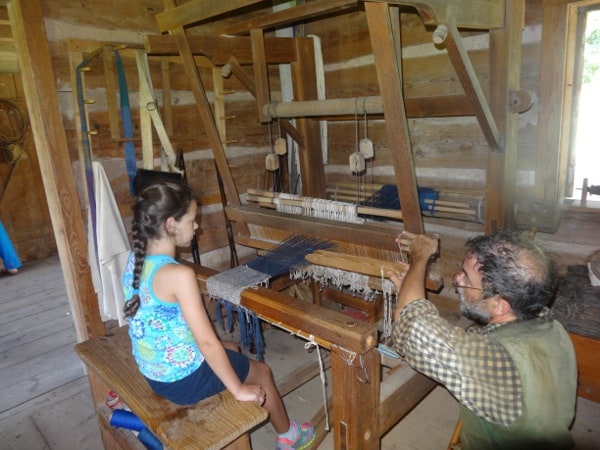 The park has four primary areas, each of which focuses on a different generation of the family. Because the property was passed through the female side of the family, each location is known by last name of the generation being represented.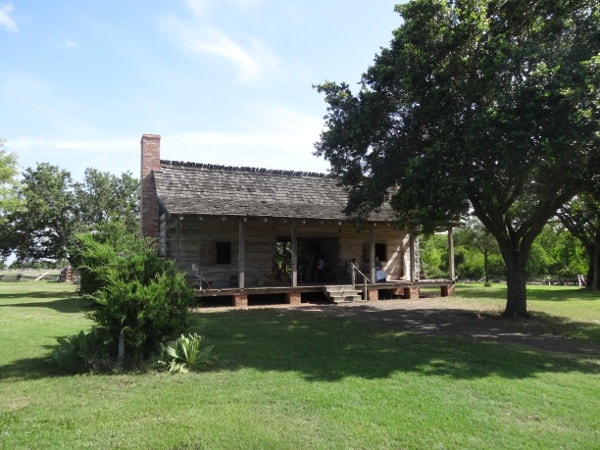 We started out at the 1830s log cabin of the Jones family. Henry and Nancy Jones were the original settlers of the land and moved here in 1824 when the land was still a part of Mexico. We were able to explore their small cabin and get a glimpse of what their lives must have been like. Mr. Henry Jones was the interpreter and explained in detail anything that we had questions about.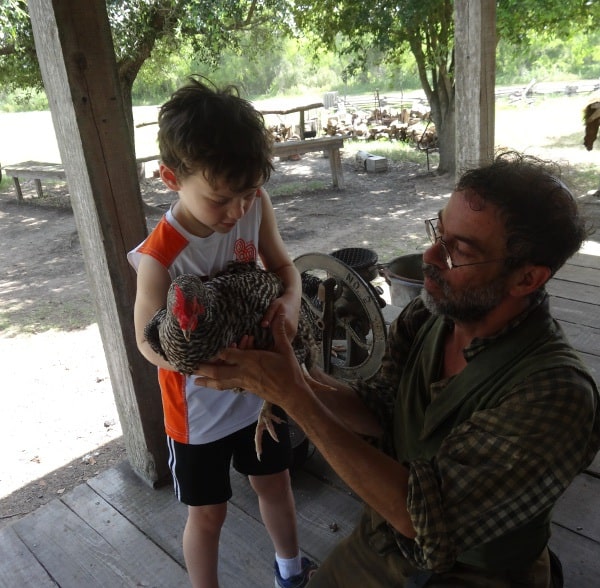 He showed my daughter how to work the large loom, let both kids hold one of his chickens, explained about the natural medicines available there, told us what expectations he had of his children, and much more. We also saw a couple of girls making corn husk dolls and cleaning and carding cotton. Then Mr. Jones demonstrated how the cotton was spun into thread. The kids and I found all of this to be fascinating!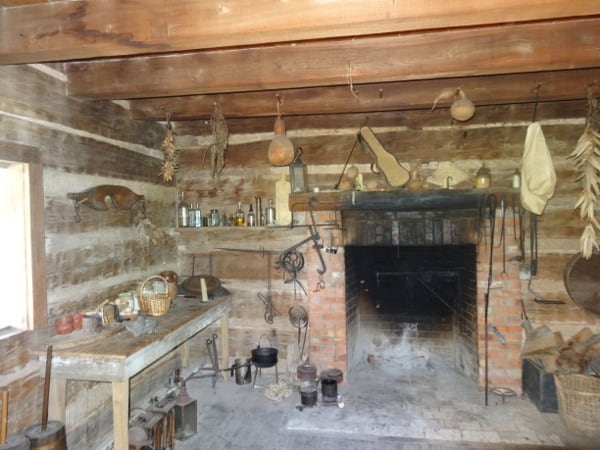 [Read more…]

about Beyond the Beltway: George Ranch Historical Park