Address: 1820 S. Dairy Ashford, Houston, Texas 77077
When a friend told me she was going to the Toddler Skate session at the Dairy Ashford Roller Rink I immediately decided we had to try it too! This session is only for kids ages 7 and under and adults with them, so I thought this would be a perfect opportunity to try out skating without getting run over by lots of big kids.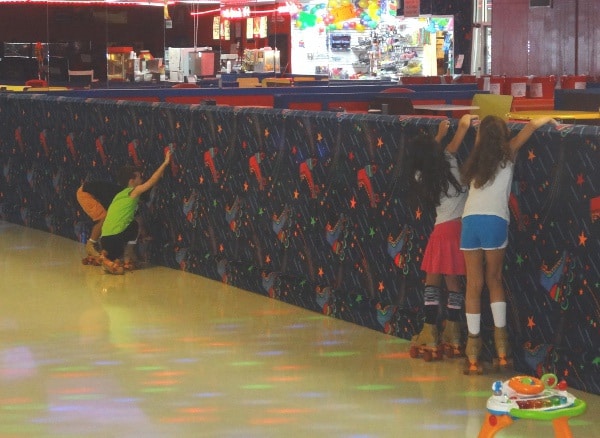 As soon as we arrived, though, I started to have some doubts about the wisdom of our plan. Apparently Toddler Skating isn't just for roller skates. The people in line around us had brought scooters, small tricycles, and even miniature grocery carts! Turns out that bicycles and motorized vehicles are not allowed, but pretty much anything else with wheels is fair game!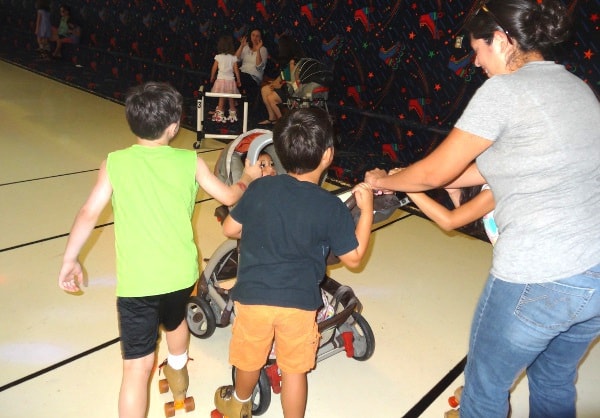 Despite my concerns we paid our $5 per person and went in to get our skates. A short while later we were laced up and ready to roll! Well, sort of roll. At first it was more like inching along the wall! My friend Alex saved the day by bravely venturing out, on skates, with her 10 month old in a very stable stroller. All four big kids (two five year olds and two 7 year olds) immediately latched on to her and the stroller and it was hysterical!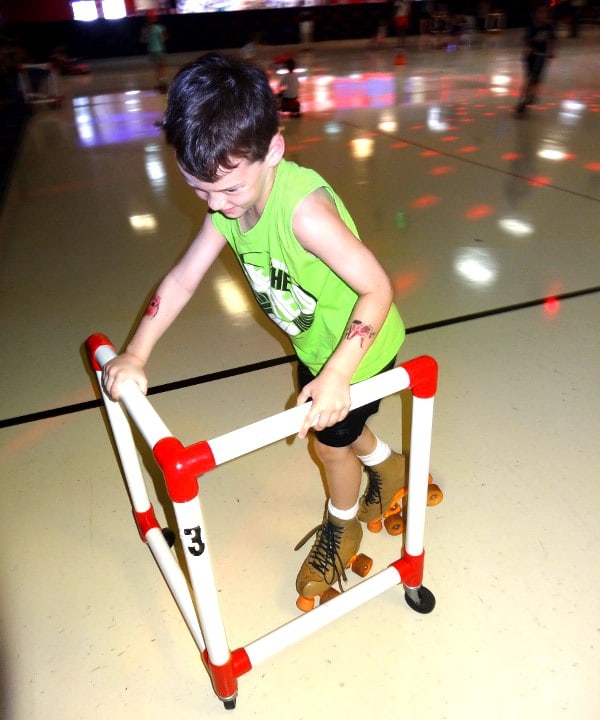 A short time (and many falls!) later the kids were starting to get a little more comfortable on their skates. They still didn't want to get too far from me or Alex though, so I decided to rent a Skatemate for them to use. A Skatemate is a PVC pipe contraption that is kind of like a walker on wheels. The kids hold on to it as they become more comfortable balancing and it prevents most of the falls, although a few times they managed to take it down with them! After taking turns on the Skatemate all of the kids became comfortable enough to venture out a little further on their own.
[Read more…] about Beyond the Beltway: Dairy Ashford Roller Rink