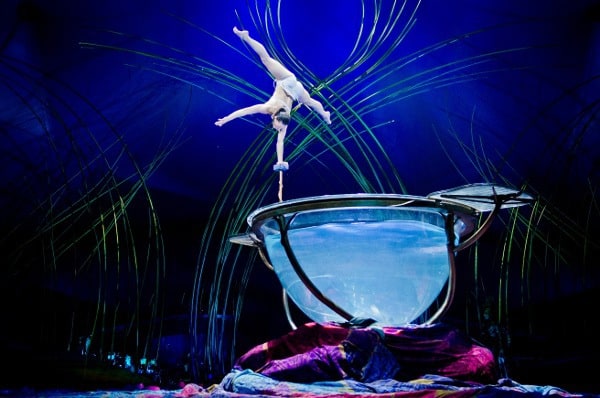 Photo Credit: Cirque du Soleil
Address:
 Sam Houston Race Park, Under the Big Top, 7575 North Sam Houston Pkwy W, Houston, TX 77064
Dates:
Through March 22, 2015
Ohhhhhhh… I have always wanted to see Cirque du Soleil… Athletes climbing poles, with their bodies parallel to the ground… Gymnasts flipping and twisting, from a sitting position… and a show that does not slow down from start to finish.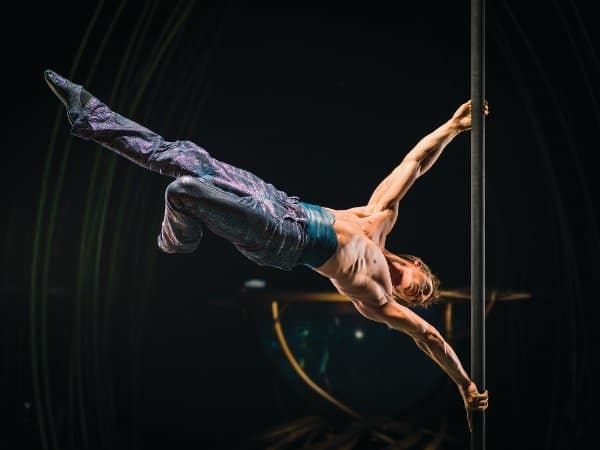 Photo Credit: Cirque du Soleil
I finally got my chance when Cirque du Soleil hosted me at the Sam Houston Race Park's Big Tent… I saw Amaluna, a show that celebrates women, with an almost all female cast. And I am certain I could watch this same show 50 times and not be tired of it.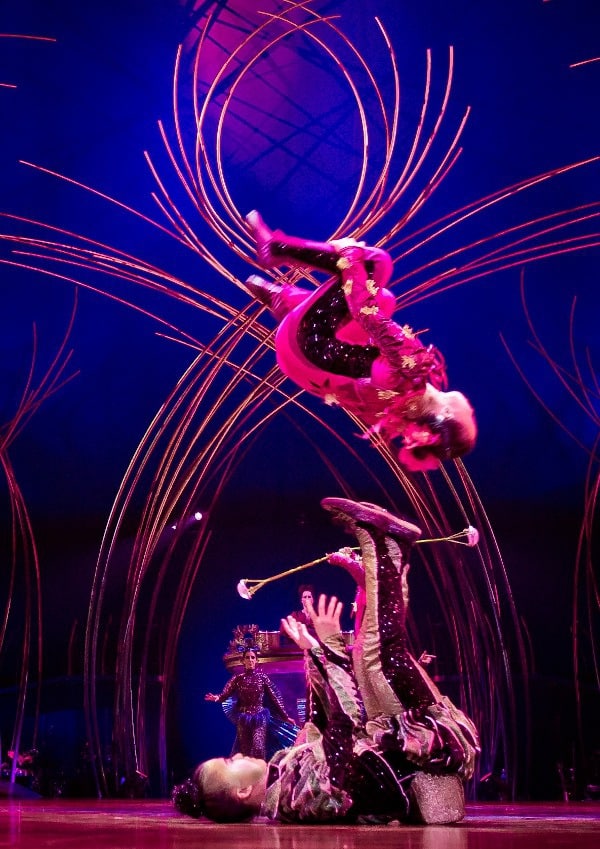 Photo Credit: Cirque du Soleil
This show does not "warm up" to a grand finale. From the very start there are amazing acts. Gymnast are flipped into the air while juggling meteors, acrobats descend from the ceiling while balancing on hoops… and then there is the high flying uneven bars, the seesaw that shoots gymnasts 20 feet in the air and a balancing act that has the entire audience holding their breath.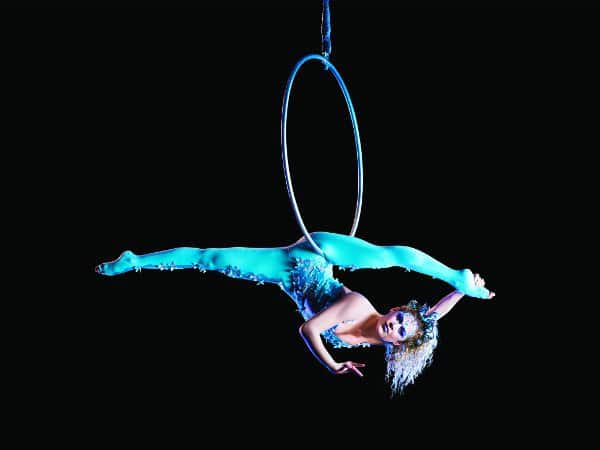 Photo Credit: Cirque du Soleil
Amaluna is a love story where the queen's daughter and her suitor are tested with many trails and setbacks.  You can read all about it
HERE
.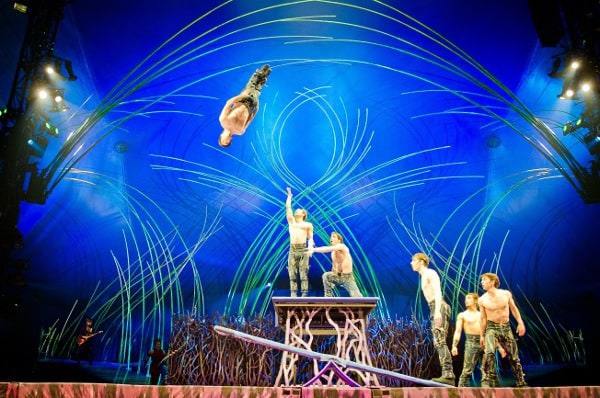 Photo Credit: Cirque du Soleil
There were a lot of kids in the audience and the show was appropriate for them.  The music is a little loud, but no big crashes or scary sounds.  The love story is also very, uh, appropriate with only some hugs and a whole lot of acrobatics.  And all ages laughed at the hilarious serpent that started the show by stealing popcorn from the audience… and spilling it on them.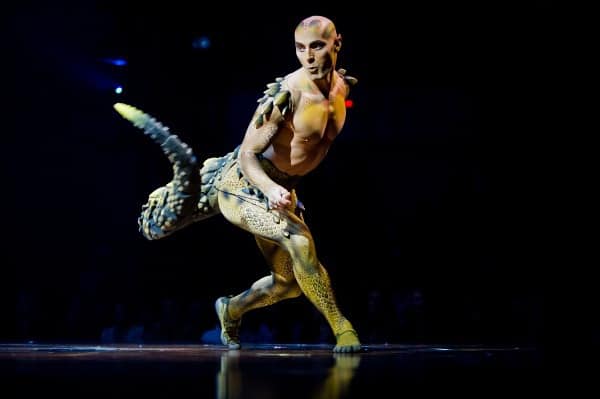 Photo Credit: Cirque du Soleil
My own 5 year old daughter stood me up for our date so she could play at grandpa's house.  I haven't been able to bring myself to tell her just what she missed.  She would have loved the show and re-enrolled herself in gymnastics immediately.  As it was, I got to go with Janie from
Fun2Go Misters
and have a girl's night… a rare thing for me!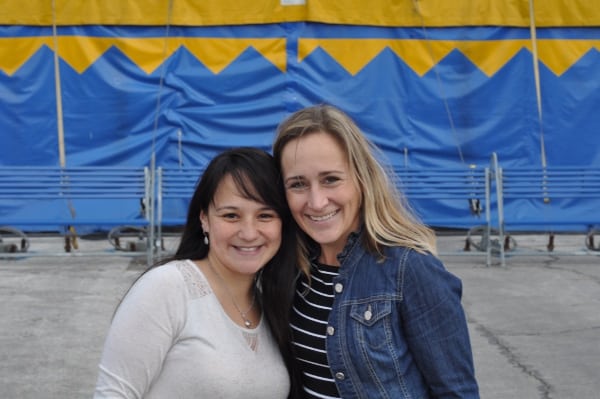 Whether you take the family or have an parent's night out, be assured that every single seat under the big top is amazing.
Cirque du Soleil travels with their own tent and equipment.  I'd like to see them travel down the highway because they have a giant (spinning) stage, a 6,000lb water bowl, a huge frame that supports the athletes as they fly through the air, a mobile gym for training, a giant (temperature controlled) tent and all their equipment.
Inside the tent, event the seats in the way back, are right next to the stage.  At a traditional theater, you'd still be in the high-dollar section.  Ticket prices vary by day and availability, from about $30 to over $200 each.  Look through the options and find something that works for you.
Get your tickets HERE.