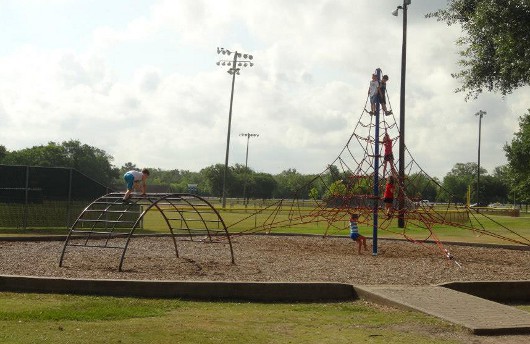 Address:
 3535 War Memorial Drive, Houston, Texas 77084
This is Shanna! My kids, ages 6 and 4, and I are on a mission to visit a new Houston Park each week this summer. This week we visited Bear Creek Park!
This place is enormous so I printed out a copy of this MAP before we headed out.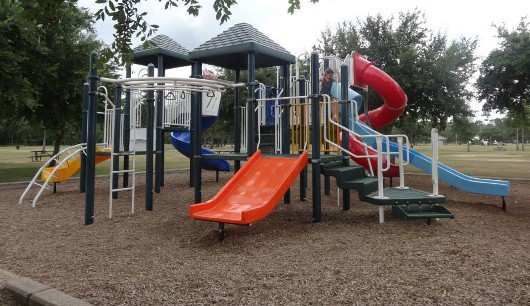 Our 1st stop was the playground just off North Eldridge Parkway. There are a couple of fun things to climb as well as a traditional playground structure and swings.
When the kids were ready to move on we visited the conveniently located restrooms (the soap dispenser was empty though, so bring hand sanitizer) then walked across the street to see the wildlife habitat and aviary.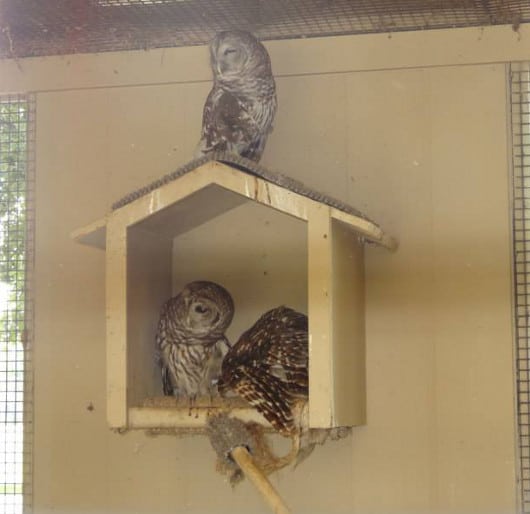 The wildlife habitat is just fenced in areas along a sidewalk and we got to see emus, a rhea, horses, goats, sheep, pot-bellied pigs (which is why my son now calls this "pot-bellied pig park"), a turkey, and donkeys.  There were areas for white-tailed deer and bison, but they weren't out when we walked by.
The kids enjoyed looking at the animals then we continued along the sidewalk past the bison enclosure to get to the aviary. At the two buildings of the aviary we saw birds of prey, including two kinds of owls, a peacock, a parrot, and several other kids of birds. Our favorite was the Moluccan Cockatoo because it whistled and said "hello" when we talked to it.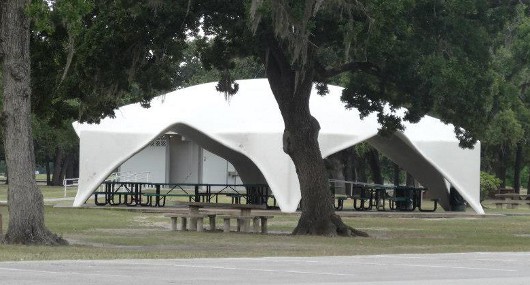 Next we got in the car and headed toward the second playground. On the way we passed softball fields, tennis courts, an exercise station, a walking trail, lots of open areas with picnic benches and barbeque pits, pavilions, restrooms, and plenty of parking areas.
There was more fun equipment for ages 2-5 and 5-11 in the second playground. After the kids played here for a while they were hot, tired and hungry. I had planned to take the kids to the natural trail and the horseshoe courts before we left, but decided to head out while everyone was still in a good mood.
We'll go back to explore more on another day!
View Larger Map
Find More Houston Parks Here: