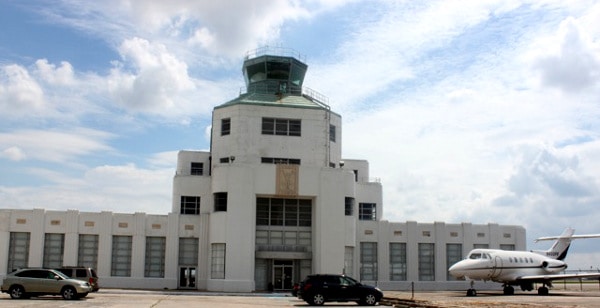 Houston Mom,
Amanda
, is here to tell us all about this hidden gem, located right next to Hobby Airport!
The kids and I headed out to check out the 1940 Air Terminal Museum with friends – two moms with six children between us. Our children range from age 4.5 to 17 months old and each one had a blast!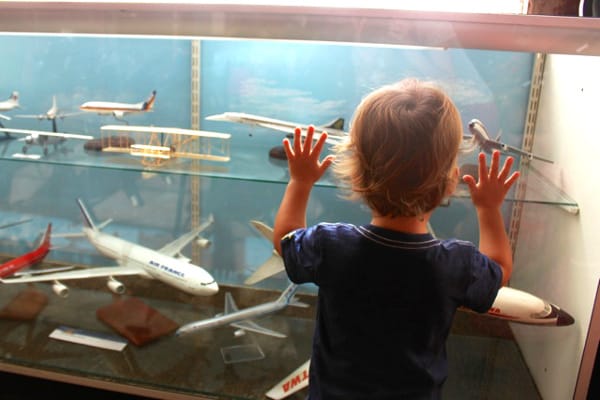 We were greeted warmly by museum volunteers and given a great brief history of the building and an explanation of all there was to see. They were lovely and never made us feel like our children were too young to enjoy what the museum had to offer. On the contrary, they looked for opportunities to seek us out and tell us more about the rich history of aviation in Houston.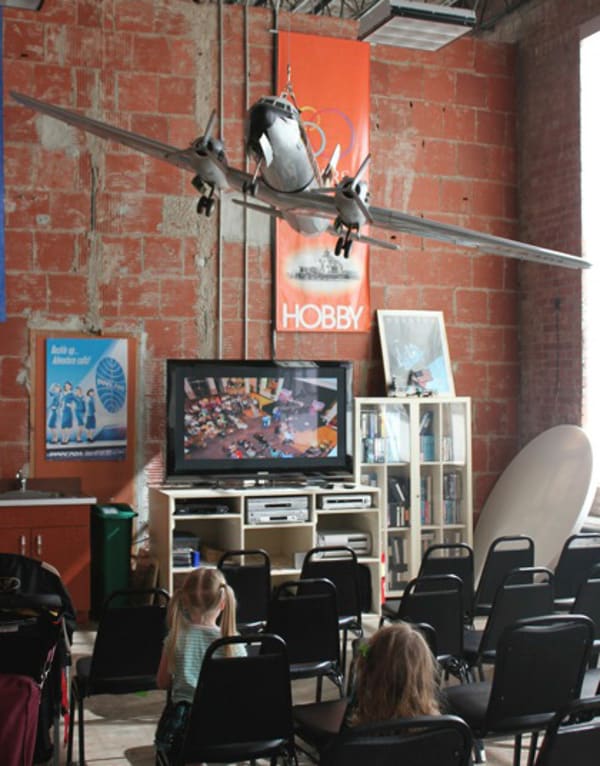 The museum itself is housed in the original art deco Houston Municipal Airport building and includes many of the original fixtures. Inside you will find several galleries displaying aviation memorabilia from various airlines that have graced our skies. There is a timeline of the history of the building itself and several photographs of movie stars who came through the building including Elizabeth Taylor and James Dean when they were filming "Giant" in 1956. They also have a fair amount of Women Airforce Service Pilot (WASP) materials, as they did two training practices at Houston Municipal Airport Building.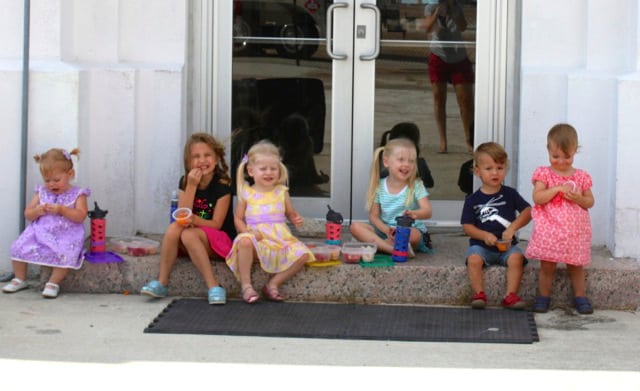 After a stroll through the galleries, we headed outside to enjoy our pre-packed picnic lunch in the shade of the building to take advantage of front row seats for prime plane watching at Hobby. We saw a fair amount of activity with planes landing and taking off. We also witnessed one of the helicopters from a private hangar next-door take off. Nothing can blow a little kids mind like watching planes take off!
[Read more…] about 1940 Air Terminal Museum is a hidden Houston gem located right by William P. Hobby Airport.