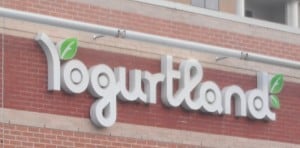 Address: 
Multiple
Cost: Reasonable.  35¢/oz
Appropriate Age: Any Age
Our Review:  There are 3 Houston locations and we visited the one at 2055 Westheimer Road.  At Yogurtland, you fill your own cup, add your own toppings and pay per ounce.  At 35¢/oz, this place is Yog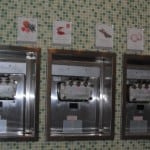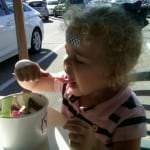 urt Paradise.
There are a ton of flavors, and I can never pick just one.   My strategy is to add a little of each.  If I had to pick, I'd say coconut is #1 and pistachio is #2.  Joe and Brooke like all the flavors but insist on frosted animal cookies on top.
Seating is limited to a few tables inside and a few more outside.  I've never had trouble finding a chair, but we could always head over to the tables at Randall's next door.
Yogurtland has great yogurt at a reasonable price.  It's a quick treat that the kids and I love.  We'll be back again soon.