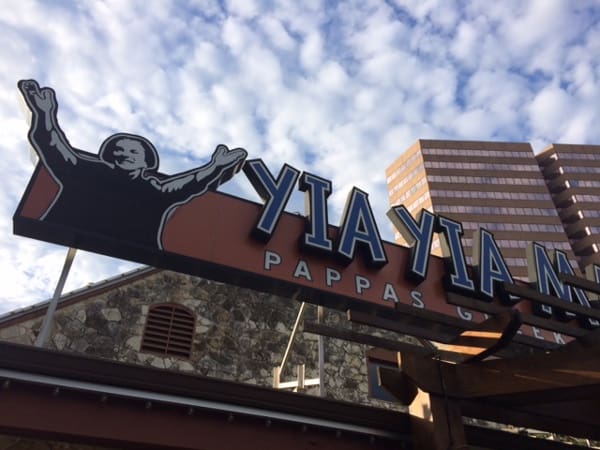 Address:
4747 San Felipe Houston 77056
Age Appropriate:
All ages
Price:
$-$$
Hi, I'm Juliette! My husband, my 8-year-old and I love going out to eat and we are sharing our restaurant finds with you.
I hope you are having a good week and counting down the days until summer break! We had a busy Saturday last weekend, driving around town and soon enough we got hungry! So as we got closer to the Galleria area, we started looking for a new place and we found: Yia Yia Mary's! We had never been there but their location is perfect: at the corner of San Felipe and 610.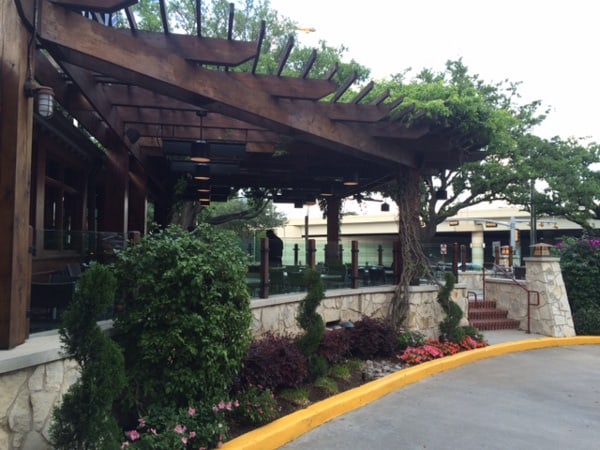 The restaurant is very welcoming and has a beautiful shaded patio as you walk in. As you walk in, your eyes can't miss the fish in ice, a prelude to your dinner! The dining room is big and has a beautiful wooden ceiling that makes the room feel cozy and warm. Families, big and small, were happily seated in big tables or in curved booths that make conversation easy. Their staff was very kind and friendly. The bathroom is ready for your little ones!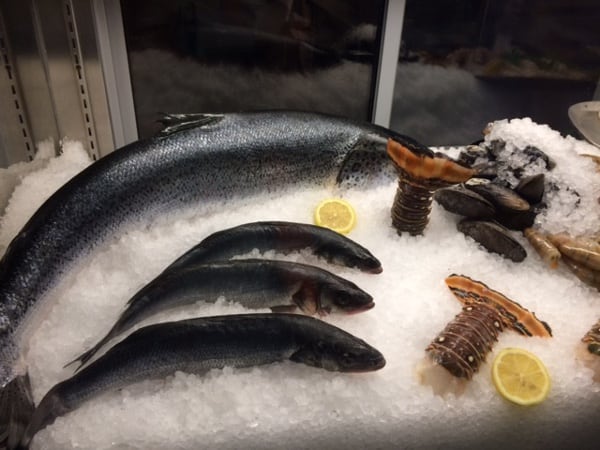 The kid menu is a small booklet with coloring and activities but my son has one small comment: there are only 2 options for them and that didn't work for him! However, their regular menu has so many options, you can definitively create a perfect meal for your little ones.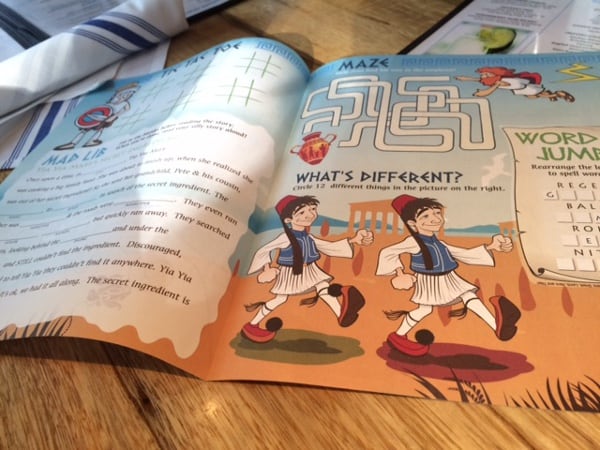 Our son felt like hummus and French fries. I know it doesn't feel like a well-balanced meal but he loves hummus right now and chick peas are good for you! The pita bread was soft and warm and he really enjoyed his unconventional dinner.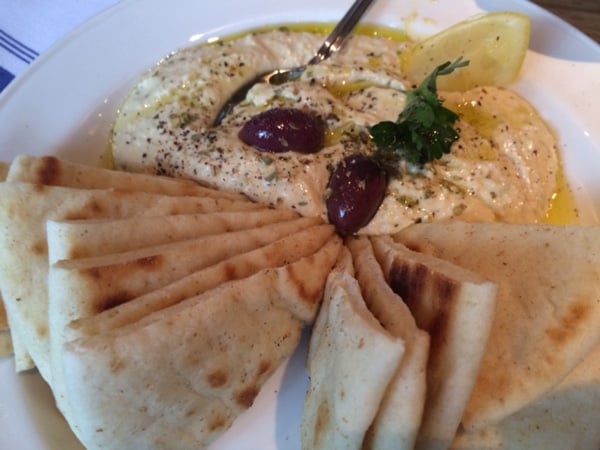 My husband chose a Gyro pita sandwich: the traditional beef and lamb gyro with tzatziki sauce, onions and tomatoes. I chose the Greek salad with lamb. The medium size was perfect size for a dinner. Service was really fast. We barely had time to finish our Tic Tac Toe games, that we had our dinner: always a plus if you have young children!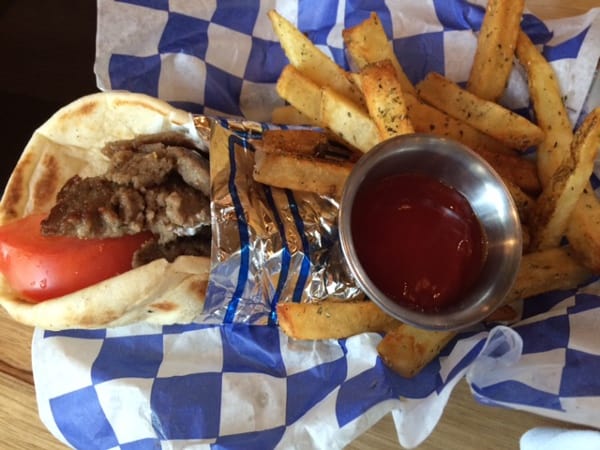 The dressing was well-seasoned and not overwhelming. I enjoyed the combination of the tomatoes, feta, lamb, olives and crispy green. My husband said his pita sandwich was really good too and our son finish the hummus and snacked on a few fries.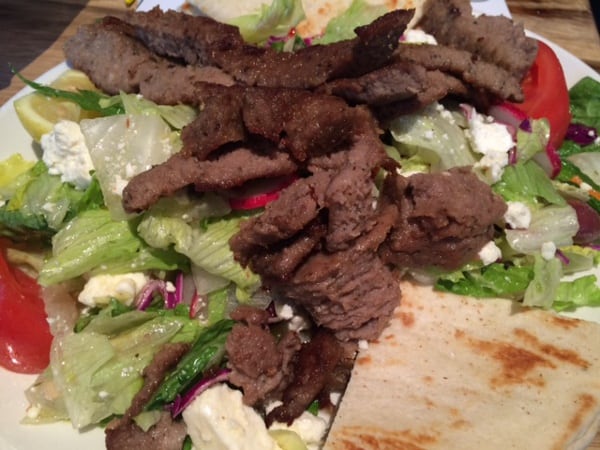 We enjoyed our meal and atmosphere there. Yia Yia Mary's is a family-friendly restaurant that serves casual Greek fare and where you will feel at ease and welcome.
See you next week for another culinary adventure!
(I have to add a side note on Greek restaurant: Helen's in Rice Village is serving delicious authentic Greek food in a small and formal restaurant. I had a delicious lunch there and I would recommend it for a date dinner not a family dinner!)
Find more restaurants here: