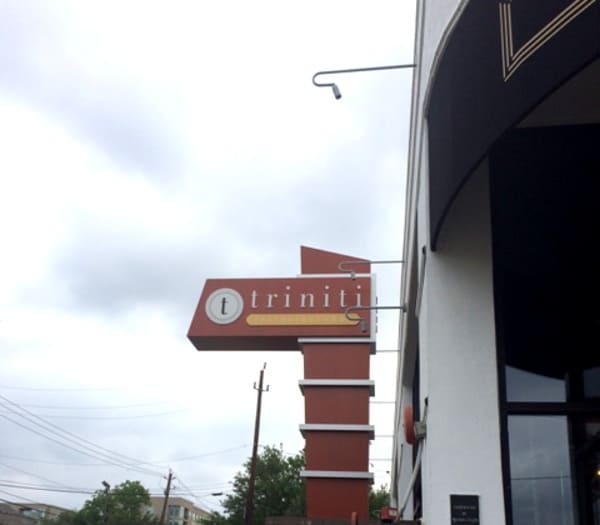 Address:
2815 S Shepherd (@ Kipling) Houston TX 77098
Age Appropriate:
All ages
Price:
$$
Hi, I'm Juliette! My husband, my 8-year-old and I love going out to eat and we are sharing our restaurant finds with you.
This is a special place for a special week! Mother's Day is Sunday and we have a really nice place for brunch. We went to Triniti on S. Shepherd just north of West Alabama for a brunch on Sunday and we loved it. Michelle Obama ate there a couple of years ago and she was right to pick this place!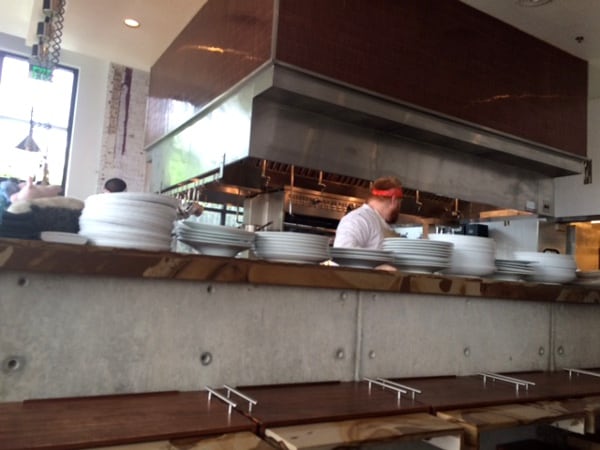 First of all, we loved getting dressed up, my son was not convinced he had to wear a button-down shirt but he looked really cute with it! Second, we felt at ease right away. The staff was really friendly and we sat in the waiting area by the bar on soft banquettes with even softer pillows. The lights were works of art and as we walked in the dining room, we were not disappointed.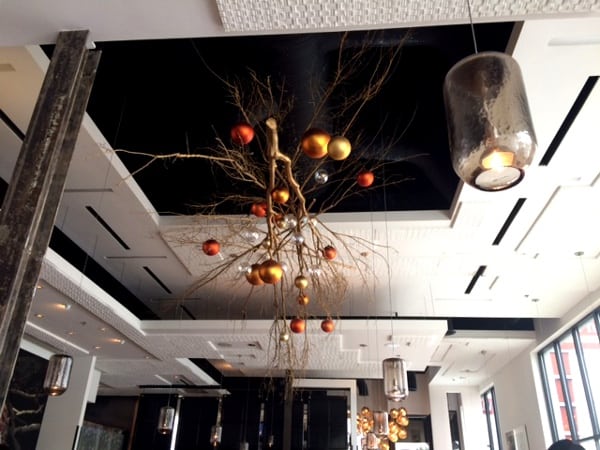 Light wood tables and chairs, big bright prints on the walls and big windows overlooking the small patio and at last, the big open kitchen, all this create a very modern and bright dining room. I have to say that my son went to the bathroom with me and loved the décor, especially the tiles and the soaps. It is so hard to convince him to wash his hands that when he finds a soap he likes I am sold! He went three times!!!
What about the food? The brunch menu offers modern American cuisine, focusing on fresh ingredients from the Gulf Coast. I am sure that the Mother's Day brunch will be pricier than a normal brunch but our entrée were $15.00 which was really reasonable. They offer pancakes, French toasts, lots of eggs dishes, quiche…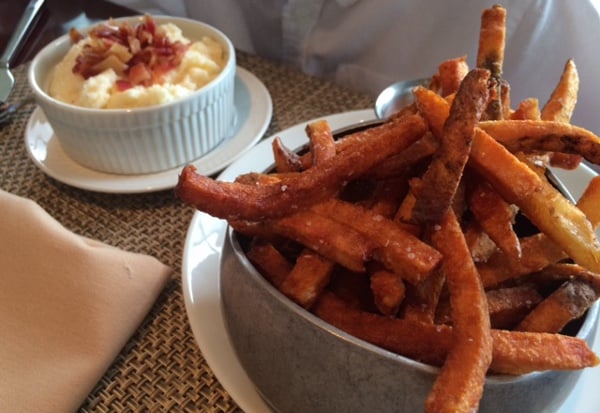 My son picked the simple grits from the appetizer side plus a side of French fries. My husband chose the eggs your way with 2 biscuits and bacon. I ordered the Madame: an English muffin with a poached egg, cheese and a tomato salad. All our plates looked beautiful and our meal was a real treat. My English muffin was homemade and the seasoning with it was light and savory. My son loved his grits and shared his – delicious- fries with everyone. My husband was in heaven with his sunny-side up eggs! It is his favorite breakfast dish and it was cooked to perfection.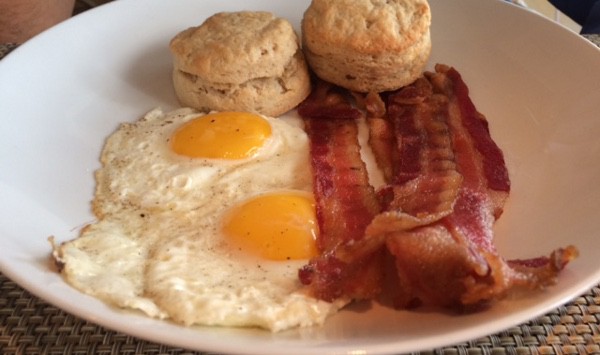 We were a party of nine and our waiter did a great job with us and was very patient. The Triniti name comes from a perfect mix of savory, sweet and spirits. I would say it is also a perfect trio of professional and friendly staff, wonderful food and beautiful décor.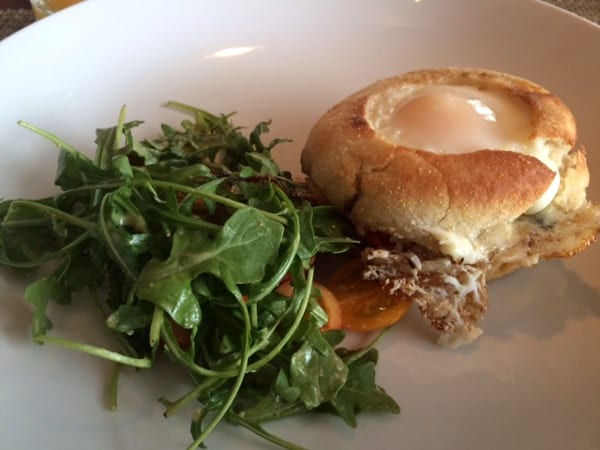 Our waiter had a small tattoo on his forearm that said: l'esprit de l'amour (the spirit of love). Love and food mix perfectly at Triniti! So give Triniti a try with your family, you will be charmed as we were!
See you next week for another culinary adventure!