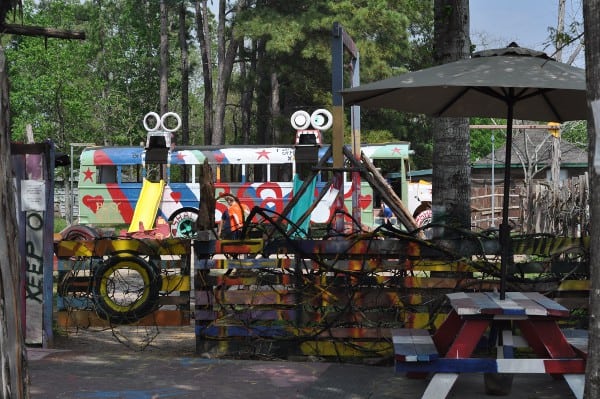 Address:
16602 Cypress Rosehill Rd, Cypress, TX 77429
The Shack!  We finally visited this popular burger resort in Cypress!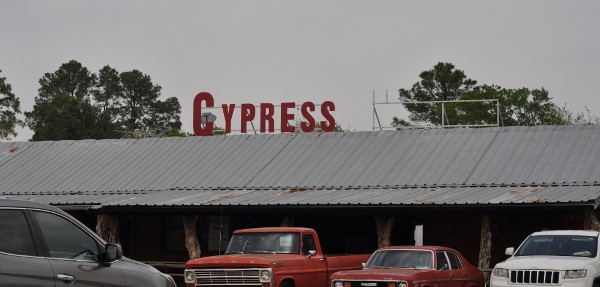 The Shack Burger Resort has two Houston locations and we visited the newer restaurant in Cypress…. and as you may have guessed… it is in a shack!
We went on a weekday afternoon, after the lunch crowds were gone. When we parked in front of the shack and the restaurant's fire truck, we were pretty sure we were in for a good lunch.
When we walked around the bar to the restaurant and playground, we were certain we had made a good lunch choice.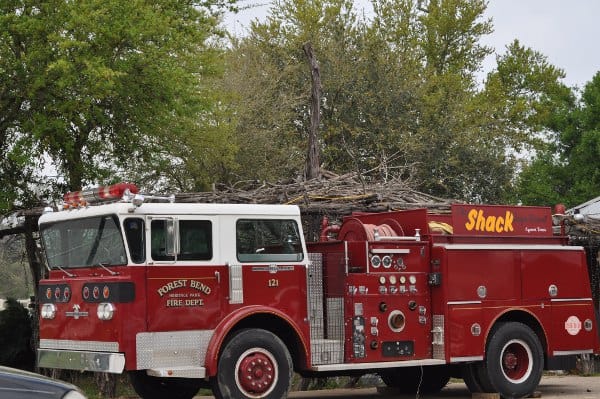 At The Shack, you order at the counter, get your cebrity name (instead of a number) and find your own seat. You can sit inside by the stage or outside by the kind of playground you might expect to find in a shack.
The playground has tires, tire swings, big old bus and slides… plus, lots of picnic tables for the parents. As you might have guessed, we sat outside by the big bus!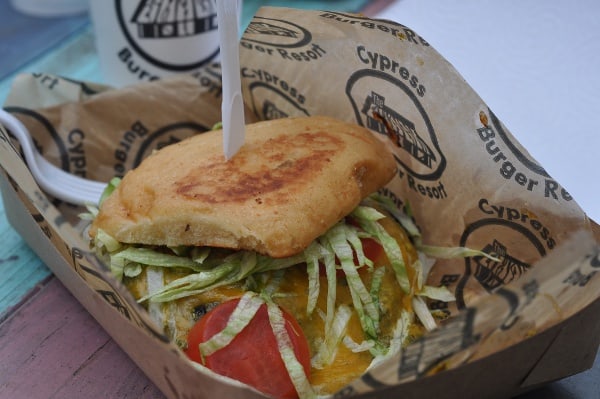 We ordered the Portobella Burger (the only vegetarian burger), the Hawaiian chicken sandwich, the chicken kids meal (which was huge) and fried pickles. And did you know that we passed over a burger than was sandwiched between two honey buns? Yeah, we like to pretend we got the "healthy" options.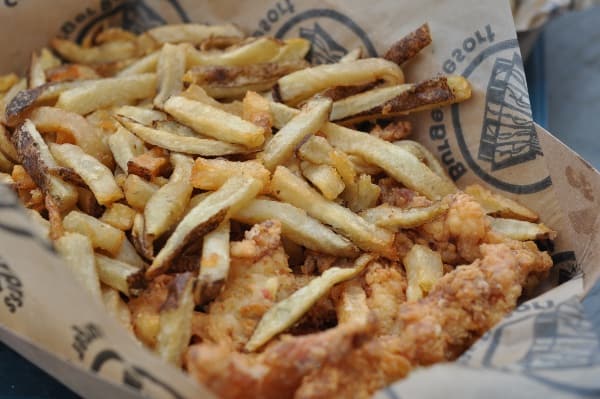 The kids played like crazy until our name, "Snoop Dogg", was called. We ate our lunch, ran around the yard and had a really good lunch.
There was an informal birthday party at the restaurant, plus a few other families. Everyone was having fun and enjoying their burgers.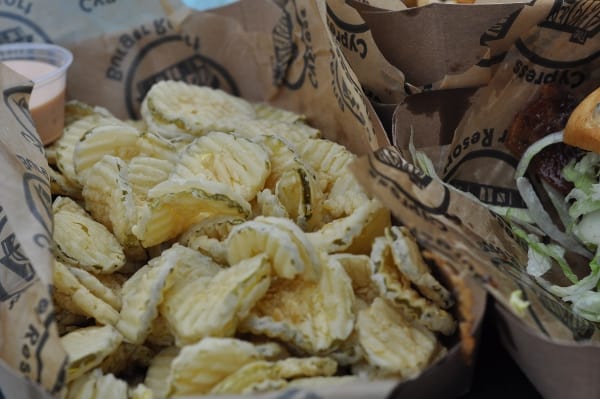 Do know that the playground is mostly fenced… but it's easy to escape from, so you do have to watch the kids.  Also, it's a "shack", so it's all a little rough and beat up.  Part is the look and part is all the use the equipment gets.
We loved it, but you can decide for yourself.  Take the look at the pictures below!