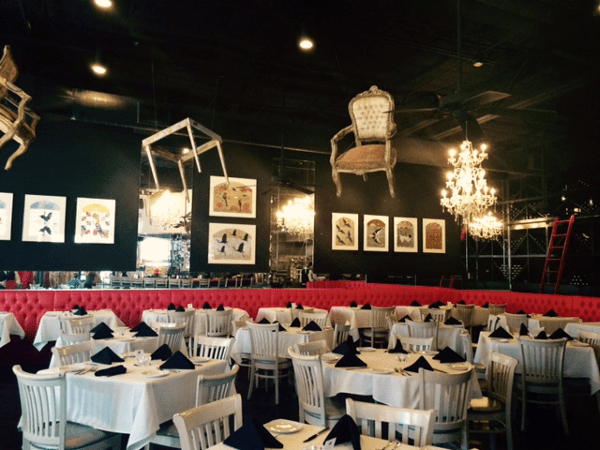 Location:
2810 Westheimer Houston 77098
Age Appropriate:
 Maybe 5+ (or little babies!).  Everyone is welcome… but there is no room to run!
Price:
$$
Hi, I'm Juliette! My husband, my 7-year-old and I love going out to eat and we are sharing our restaurant finds with you.
One funny thing about going to a new restaurant each week is that we constantly think of where we are going to go the following weekend! Sometimes it is well-planned but most of the time it is not. Last Friday was no exception!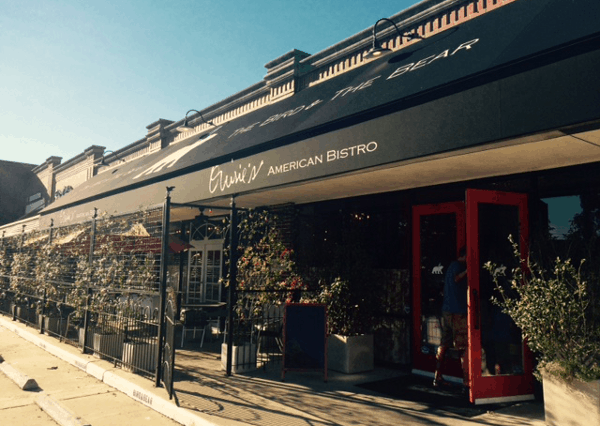 Our son was off on Friday so we enjoyed the day, running errands and relaxing and we all went to a nice restaurant to finish the day off right.
The Bird and The Bear
has been on our list for a while and we are glad we went. It is on Westheimer and Kirby and it has not one but two side patios for you to enjoy as the weather cools down. They are cosy and fenced, perfect if you have little ones.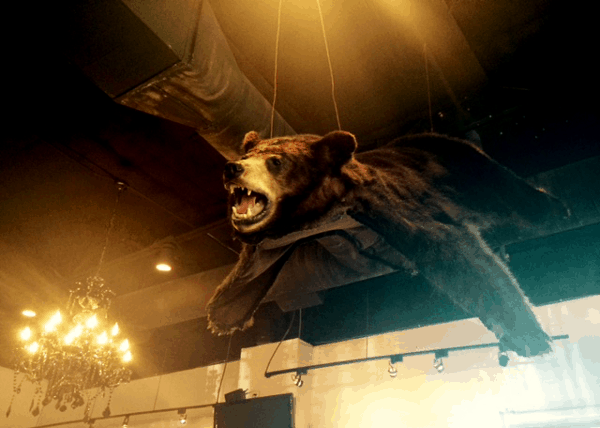 The restaurant names becomes clear once you open the door: there is a huge bear hanging from the ceiling and a smaller bird facing it. But this is not a lodge but rather a beautiful room in white, black and red. It feels chic and comfortable at the same time. They were able to add just enough whimsy to let us feel at ease: chairs and tables are hanging from the ceiling, the banquettes are extra plush. The kitchen is completely open and if you are sitting at the bar, you have a great view of what is cooking!
The bathroom for the Birds (women) is clean and spacious but after my son went to the Bears one (men), it seems that this is the coolest bathroom! A stone sink, an elk head and lots of room made the trip worthwhile! Who knew a bathroom could be so much fun?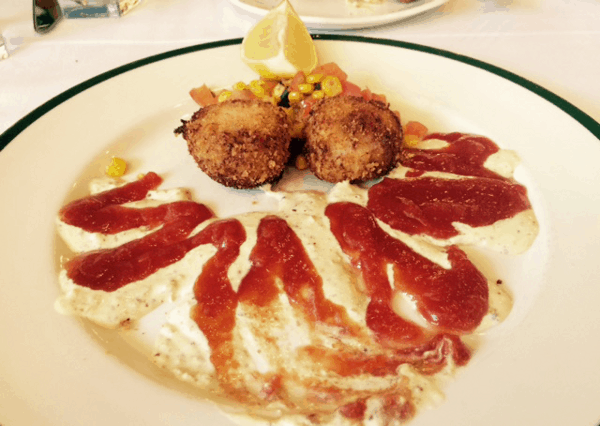 Our dinner was delicious! We started with crab cakes appetizers, the picture shows two of them, the third one was already eaten by our son! They were crispy and with a lot of crab and a delicious sauce.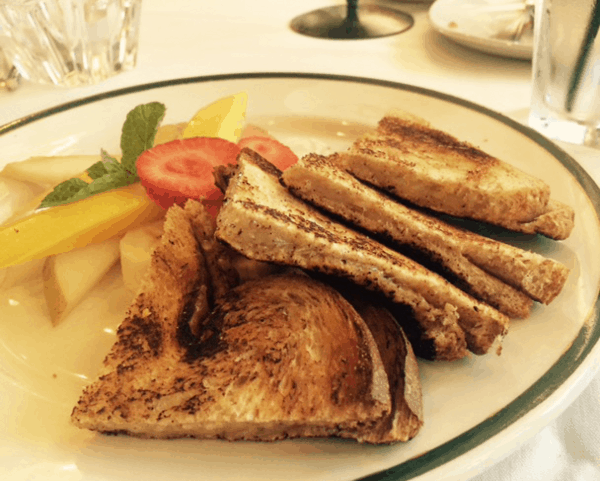 My son ordered the grilled cheese sandwich with fruit and his plate ended up completely clean. The fruit was very delicately spread out: pears, apples, strawberries and bananas. The perfect combination for him!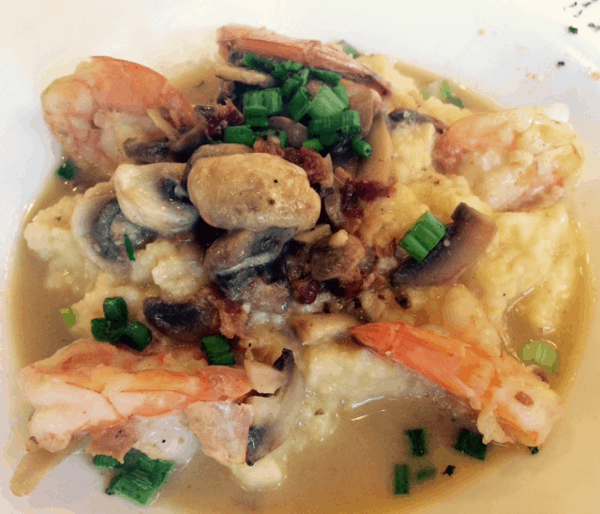 My husband ordered Shrimp and Grits – one of his comfort food for his Louisiana roots. He enjoyed every bite of the creamy grits, perfectly cooked mushrooms and savory shrimps. I chose the Goat Cheese Panacotta Salad with beets, watercress and arugula. The balsamic vinaigrette was wonderful and complimented the greens.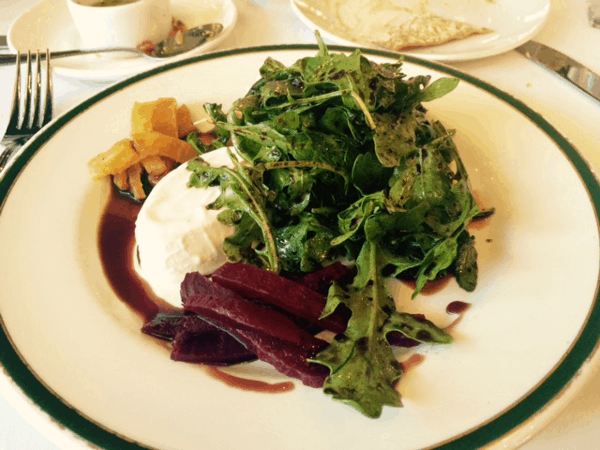 The ambiance was quiet and our waiter was very nice and friendly. We enjoyed some desserts too… no picture to show for it because the aroma of our warm pear and almond tart was too good to resist! Take our word for it though, The Bird and The Bear is a great place for a polished and delightful meal.
See you next week for another culinary adventure!