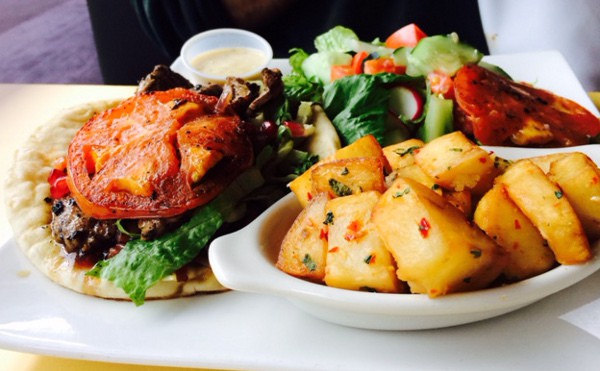 Location:
 3991 Richmond Ave, Houston TX 77027
Age Appropriate:
 All ages
Price:
 $-$$
Hi, I'm Juliette! My husband, my 7-year-old and I love going out to eat and we are sharing our restaurant finds with you.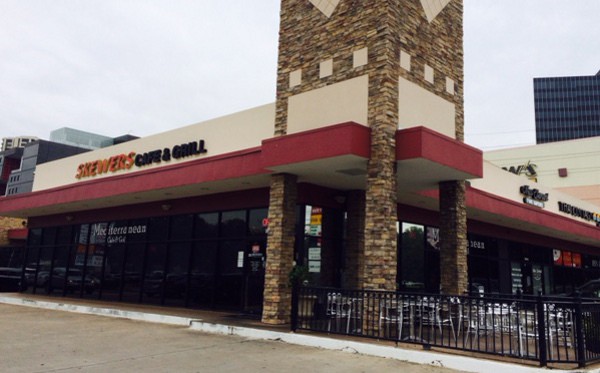 This week, we went to
Skewers Mediterranean Café and Grill
on Richmond and Weslayan. It has been around for a long time and it is a great family-owned restaurant. Actually, the family is right there and you feel the closeness of the staff. The décor is simple and casual with comfortable booths along the windows. Their restrooms were spacious and clean.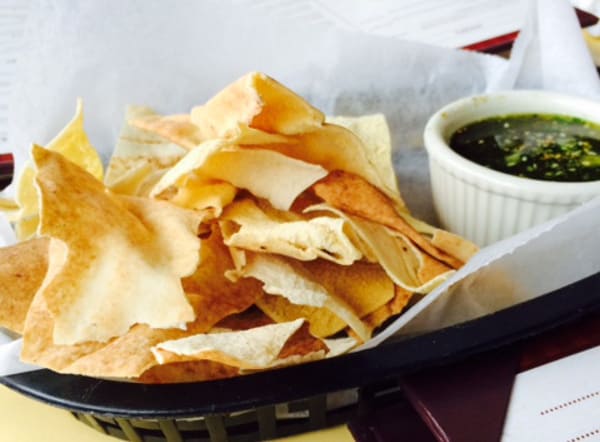 We always order their hummus to start our meal; it is one of our favorite in town. They also bring you delicious chips and dipping sauce as you ponder their menu. Our waiter was very friendly and caring to us.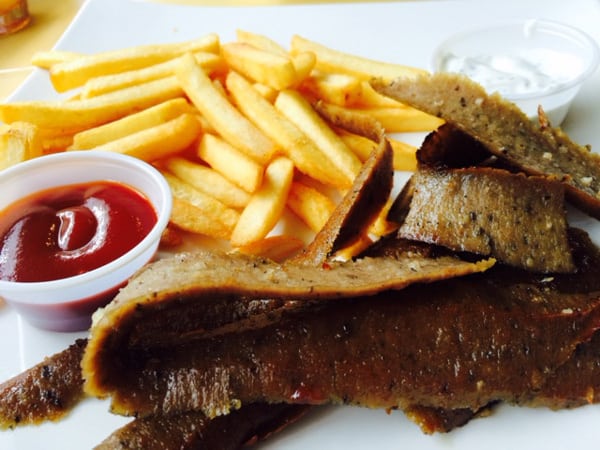 Their kid menu is nice and our son picked the lamb gyro with French fries. It was well served and he loved wrapping the meat in small pitas and dipping them in sauce.
My husband chose the roasted Mediterranean duck plate and the duck was perfectly cooked. It came with a salad and roasted potatoes. It tasted as good as it looked and my husband loved every bite. Our waiter was so caring, he even brought an extra salad dressing bowl for my husband when he saw he didn't have enough.
I chose the lamb gyro, I had to go with the specialty! It tasted great, the lamb was delicious and it also came with a side salad and fries. It was a great lunch and we enjoyed the quiet and friendly atmosphere there.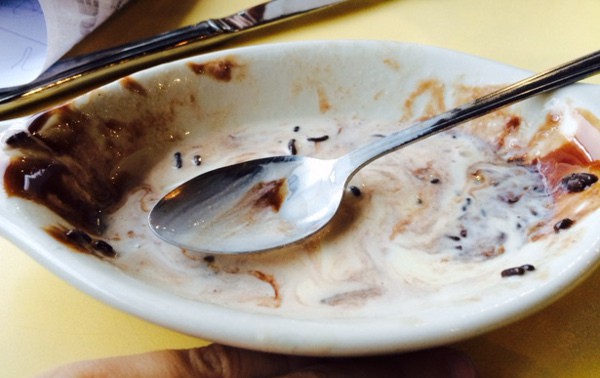 The only one who was still hungry for dessert was our son! He chose vanilla ice-cream with chocolate sauce. I can only show you the empty bowl as a proof of how good it was! And the best part for the parents, we realized it was complimentary when we got the bill.
How much nicer can they get at Skewers?  If you want to feel taken care of and enjoy an authentic and wonderful Mediterranean meal, please try Skewers and you will be happy you did!
See you next week for another culinary adventure!