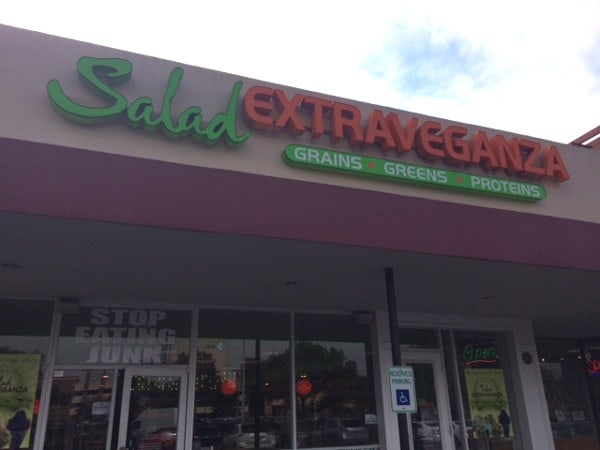 Address: 3917 Richmond Ave. Houston, TX 77027
Age Appropriate: All ages
Price:$-$$
Hi, I'm Juliette! My husband, my 8-year-old and I love going out to eat and we are sharing our restaurant finds with you.
I obviously read and reacted to Jill's post about her misadventure at a Houston restaurant. It was a good reminder to stay vigilant as we go around town discovering new places. We have been lucky with the many places we reviewed over the last year and a half and I promise to always consider safety as well as good food!
This week, we are going the really healthy road… My friend, Sharon, mentioned Salad Extraveganza to me last week. My first question was about what her son ate there! She has a first grader and she told me that he likes it too! It is located on Richmond and Wesleyan and it has a wonderful bright orange and green color theme that will immediately cheer you up! The room is very bright with the salad counter on the right and clean bathrooms.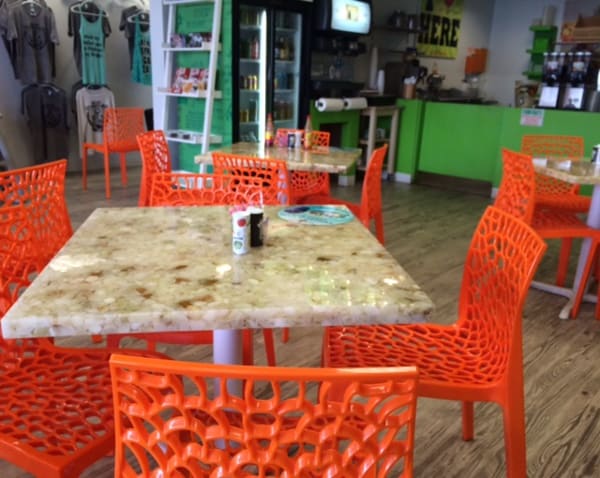 They strongly believe in eating well to feel well and you will feel wonderful about their offerings: kale, spinach, broccoli, chick peas, black beans, chicken, tofu, "facon" ( my son didn't see the difference!) and many more options I can't list! Their smoothies look wonderful too. You can choose between a salad or a wrap.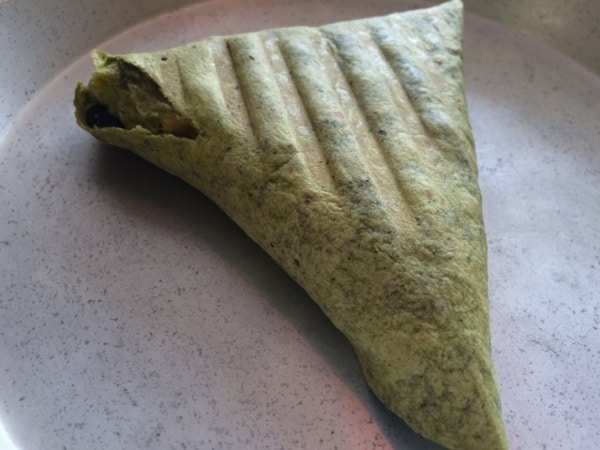 I have to tell you that my son was not overly excited. You might remember that last week he specifically ordered a –no-vegetable dish! So… he looked at all the options offered at Salad Extravaganza and realized that he was going to be ok!! He chose the wrap from the kids menu: eggs, "facon", black beans and cheese. And he liked it!!!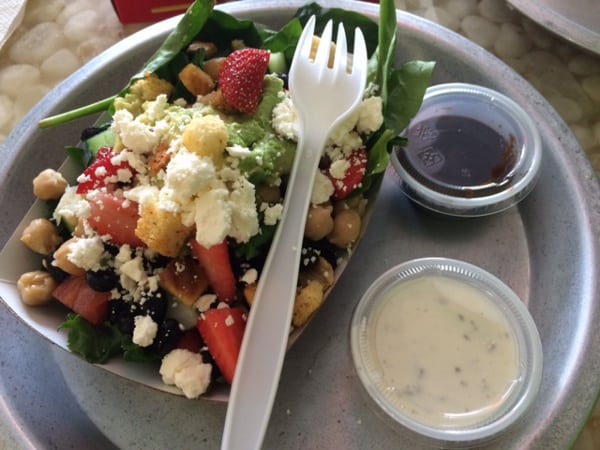 My husband chose a spinach wrap with almost the same toppings as my son and really liked it too. I decided to choose a salad and my son helped me with the toppings: kale, spinach, tomatoes, cucumbers, beans, chick peas, beets, croutons, strawberries and feta. I picked the balsamic vinaigrette and my son chose the ranch dressing. I really loved how fresh and appetizing everything looked. I felt like adding even more toppings but my basket was full. It was very fresh, very crisp and we all felt good about the meal.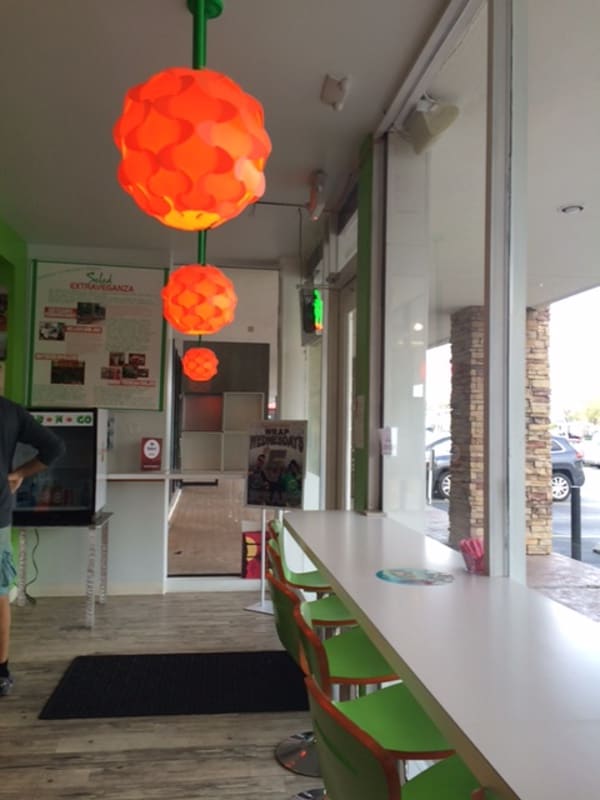 The beautiful weather we are having right now makes us want to go outside, to go for walks, to be active and Salad Extravaganza is a wonderful option to feed your body the energy it needs.
I'll finish with a quote we found on their wall: "If it came from a plant, eat it. If it was made in a plant, don't"! I like that motto and will try to follow it. What about you and your family??
See you next week for another culinary adventure!