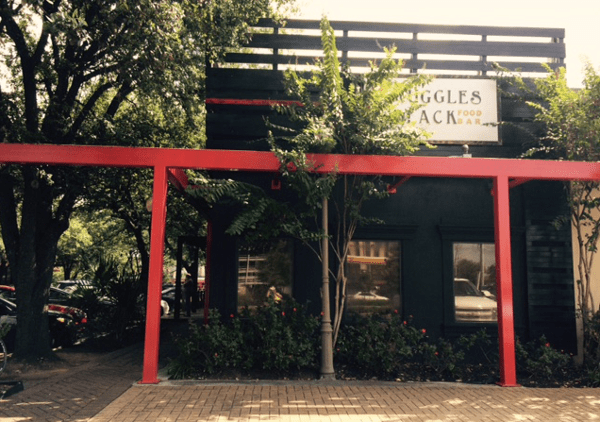 Location:
 3963 Kirby Dr Houston 77098
Age Appropriate:
   Babies or bigger kids (but not kids wanting to run!)
Price:
 $-$$
Hi, I'm Juliette! My husband, my 7-year-old and I love going out to eat and we are sharing our restaurant finds with you.
I received the 100 best restaurants list from the Houston Chronicle last week and I am pleased to say that we reviewed some of them for you! Houston is such a great city with wonderful family-friendly restaurants. I am sure that this one will make the list next year!
A couple of months ago, we went to Ruggles Green in CityCentre and we had a wonderful dinner with friends. So when I heard that there was a new Ruggles opening in town, I had to try it. I went to Ruggles Black with Ludy, a dear friend of mine, for lunch and we both loved it! It is on Kirby just north of 59 and there is plenty of parking in front of it.
Note that this place is welcoming to kids, but is not a "kid restaurant".  If you are looking for kids cups, a playground or coloring sheet, this is not for you.  If you are looking for a nice restaurant where your kids can come too, this is a place for you!
Also, I'm happy to have received a lot of feedback on this review.  If you want a place to run, look at this list of top Houston restaurants.  Also keep in mind that we have over 200 reviews on BigKidSmallCity and we serve families with kids 0 through middle school.  If you get somewhere that is not for you, please head somewhere else, and then tell me about it!
Now on to the review!
The first thing I noticed was the shaded patio with eclectic tables and a lot of shade. The inside felt very cozy and modern. The dining room on the left has some booths and tables. The lightning is incredible and highlights the reclaimed wood on the walls. The colors feel soothing and modern. Their bathroom is clean and spacious.
I was greeted by the manager, Fred, who made me feel welcomed. He told me that even though they don't have a specific children menu, they will make the best chicken ( organic!) and even pasta for them. They also have highchairs ready for your little ones.
Their menu is so appetizing that it took us a while to decide! Everything is organic and fresh and the chef combines ingredients in a very creative way. If you are a fan of the Paleo diet, you will be happy. If you just want a wonderful meal, this is going to make you happy too!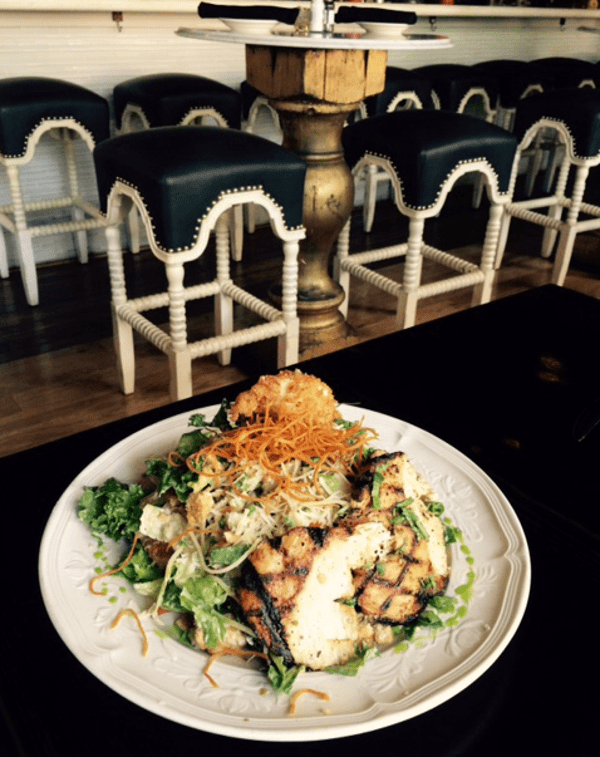 We decided to order salads for our lunch. My friend had the Kale Caesar with zucchini, shitake mushrooms, dried cherries and mangoes, a fried poached egg and she added some chicken. As you can see on the picture, it all comes together beautifully. I tried it and it tasted as good as it looked.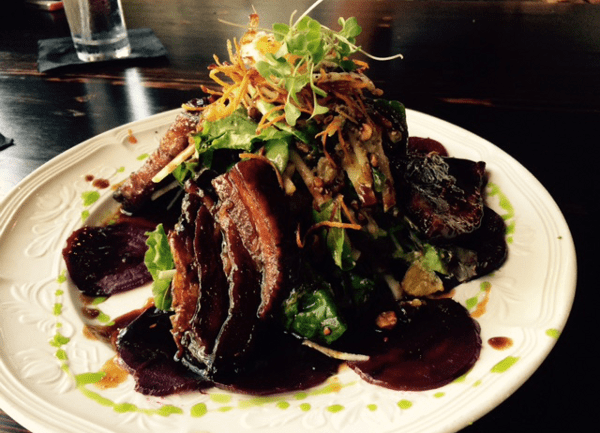 I decided that I wanted to be bold so I ordered the Roasted Beef and Pork Belly Salad. It had goat cheese, pears, apples, a quail egg, crunchy sweet potato and a mango curry yogurt dressing. The plate looked like a work of art. Everything melted in my mouth, it was sweet and crunchy and bold. We enjoyed every bite of it and were already talking about coming back with our families and take advantage of the patio.
Ruggles Black is definitively a restaurant where you will enjoy a grown-up meal in an sleek and modern atmosphere but where your little ones will enjoy a wonderful meal too. The friendliness of the staff, quick service and once again, delicious food will win your heart and your stomach!
See you next week for another culinary adventure!