Address:   MULTIPLE. 
We visited 3800 Southwest Freeway #150, Houston, TX 77027
Cost: Reasonable.
Appropriate Age:  Any age.
Our Review:  Potbelly is a small national chain. It started in 1977 in Chicago in an antique store. The name comes from the antique stoves that were restored by the founder. There are several locations in Houston.   We visited the one at 3800 Southwest Freeway (I59). Access is easy, but you must be on the I59 Southbound access road.  The store is located between Edloe and Weslayan.
We visited at 2:00 on a weekday. Parking was available, but a little limited because each storefront in the plaza had designated parking. Inside the restaurant was busy but tables were easy to find.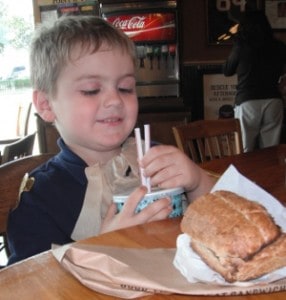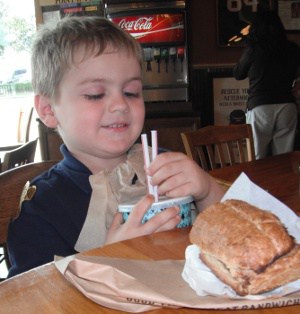 Potbelly restaurants all have a warm antique store feel. All I have been to have a mini balcony and often have live music. The restaurants are casual and are good for kids. You order at the counter, grab your food and head to your table. For us, it was the tall bar table because my son thinks the tall chairs are cool.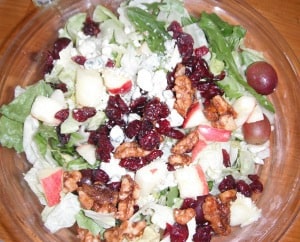 I ordered the Uptown Salad, without chicken, for $5.75. (With chicken it is $6.75.) It is a large salad with grapes, apples, cranberries, candied walnuts, blue cheese and red onion. There is no kid's menu, but mine were happy with the adult sandwich options. I ordered 1 original meatball sub for $4.40. This was enough for my 2 year old and 4 year old to share. (The big sub is also available for $5.40.)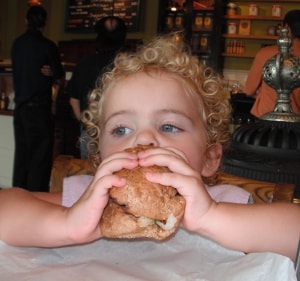 My big kids had a good time at their tall table and were happy with their food.   I was happy with the low stress atmosphere and good food. James, of course, slept through the whole thing.