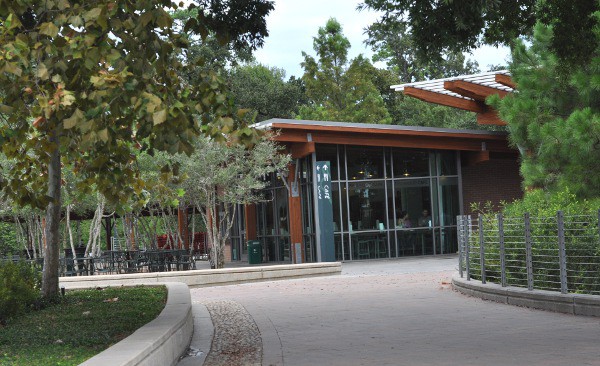 Address:
6100 Hermann Park Drive, Houston, TX 77030
Pinewood Cafe is now closed.
One of my very favorite places to go in Houston is Hermann Park.  If we do not have a real plan for what to do, we just point our car towards the park and visit the zoo, ride the train, pedal the boats, feed the ducks or explore the museums.
At Hermann Park, right next to the McGovern Lake and train station, is Pinewood Cafe.  It's casual, easy… and often very busy.
We've learned to skip it when there are lines… because the sandwiches are made to order in the small kitchen and can take some time… but when it's not busy, we stop for lunch!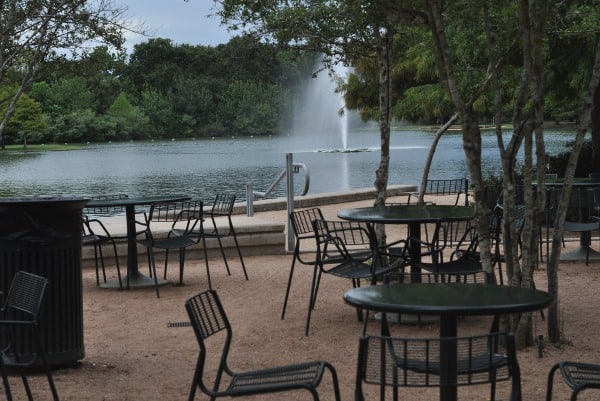 Now, this review might be a little biased… because years ago my oldest son entered the grilled cheese contest, created the "Joe's Vegetarian", and it's still on the menu today.  And you can be sure that each time we go in, we order the famous sandwich with falafel, avocado, cheddar, carrots, lettuce and rye…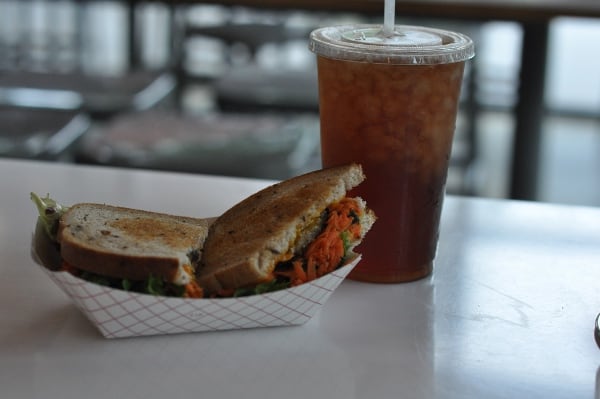 Pinewood Cafe has many more grilled cheese options, a kids menu and ice cream and smoothies.
The restaurant is very sleek and sunny and has always been clean.  You order at the counter, grab a buzzer, and sit in the air conditioning or by the lake.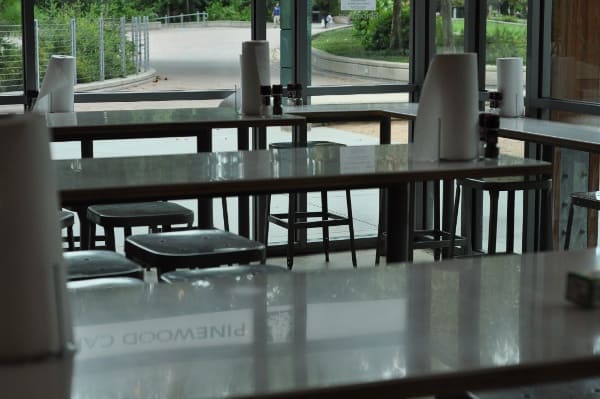 When there are no lines, the food comes pretty quick and we get to enjoy our food before heading to the next Hermann Park adventure.
So, if you are looking for casual, easy and good, check out Pinewood Cafe at Hermann Park… but if there is a line… go have some fun and come back to order!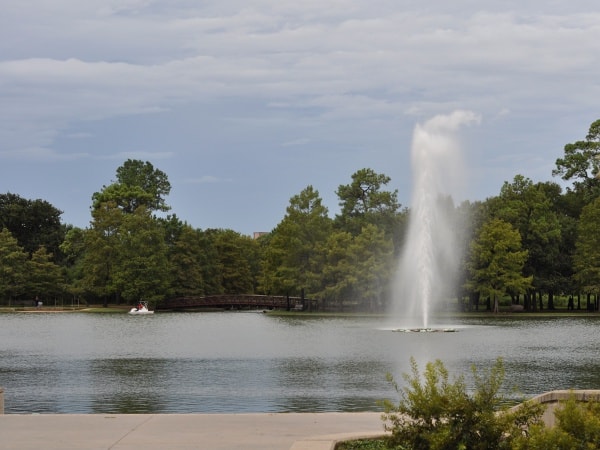 Find more restaurants: