Address
: 5172 Buffalo Speedway, Unit A Houston, TX 77005
Age Appropriate:
All ages
Price:
$
Hi, I'm Juliette! My husband, my 8-year-old and I love going out to eat and we are sharing our restaurant finds with you.
One week away from Summer Break we wanted to review a fun place for the kids! What is better than an ice cream? Nothing, of course!
Paciugo Italian Gelato and Café is a great way to start our summer. It is located at Buffalo Speedway and I59, in a shopping center so parking is a breeze! If you are lucky enough to have visited Italy, then you know how delicious their Gelato is. It is so creamy and full of flavor.
Well, here is a small piece of Italy brought to us. The owners are both Italian and started creating ice cream in Dallas and are now expanding around the country. They reproduced the family skills and recipes into their gelato and other concoctions. Actually, Paciugo means "messy concoctions" in Italian. So let's get messy and eat ice cream!!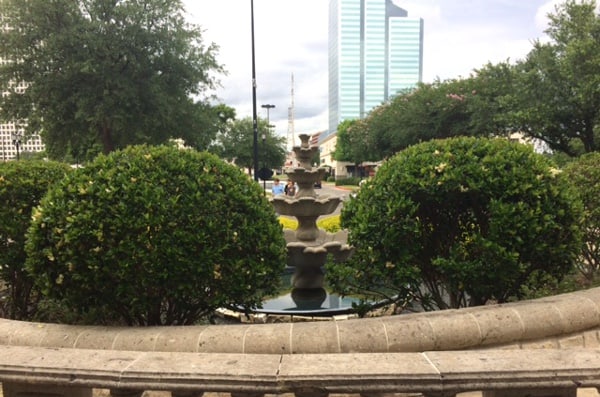 The shop has nice tables and chairs for you to linger and eat. The blue walls, lights and pictures create a calm atmosphere. But your eyes will quickly go to the ice creams options and then the hard part starts: which one to choose? They have many flavors such as Tiramisu, sea salt caramel, mint chocolate chips, carrot cake, dulce de leche…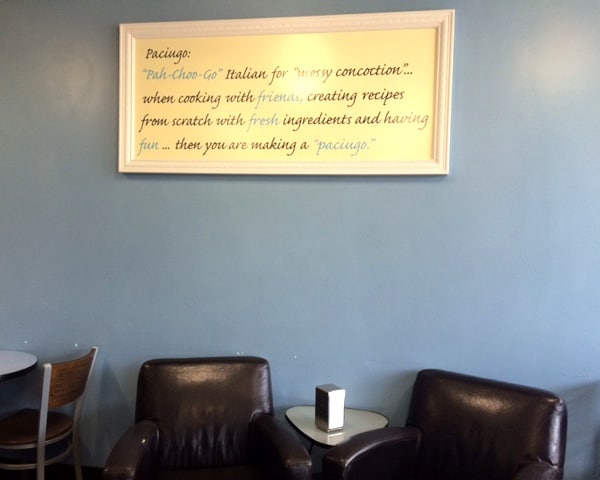 My son tried several chocolate versions and decided that a waffle cone with double chocolate was the perfect choice!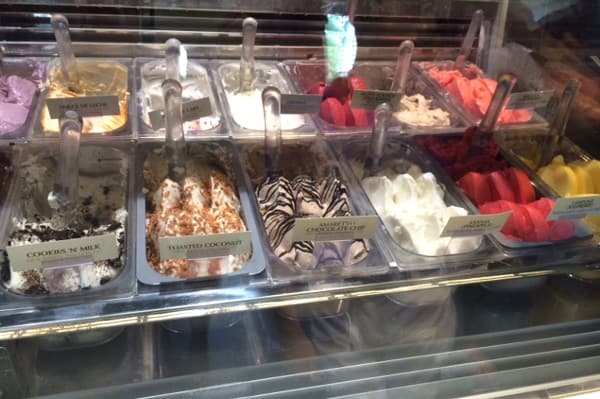 I chose a cup of pineapple and raspberry sherbet. No need for a picture…take my word for it. It was absolutely delicious! My husband picked the vanilla chocolate chips in a waffle cone. He especially like how thin and crunchy the chocolate chips were.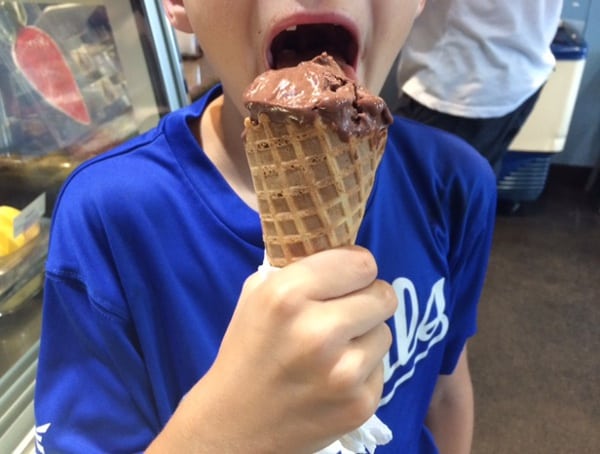 They also offer tasty coffees that you can have cold – perfect for a Houston summer day! Service was quick and friendly and you can also sit outside to enjoy your treat! So let's make the kids and the parents happy to celebrate the summer at Paciugo's!
See you next week for another culinary adventure!