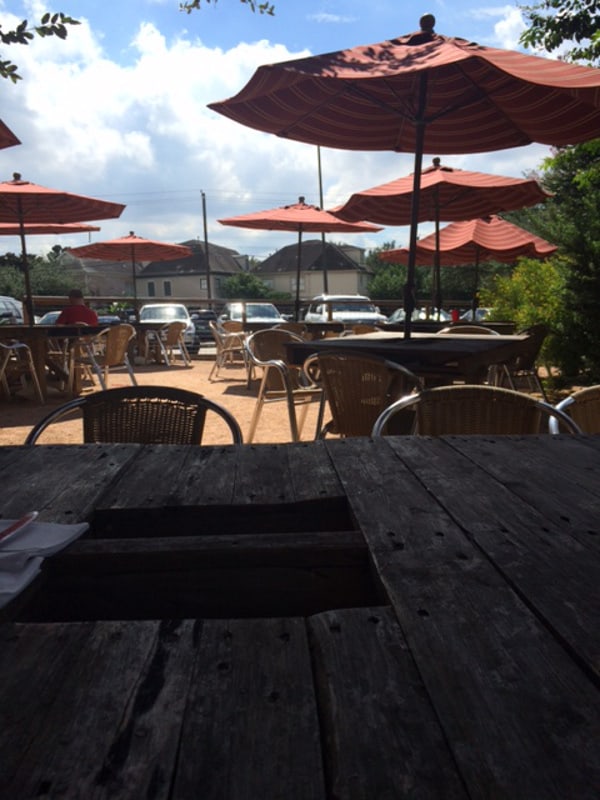 Location:
4080 Bissonnet Houston 77005
Age Appropriate:
All ages!
Price:
$-$$
Hi, I'm Juliette! My husband, my 7-year-old and I love going out to eat and we are sharing our restaurant finds with you.
I have to thank my friend Allison for another great pick this week! After the endless rainy days of last week, Saturday was so gorgeous, we felt like being outside and the patio at Buffalo Grille was absolutely perfect.
I now have a new way of knowing if a restaurant is really kid friendly: when we walked in The Buffalo Grille, the waiter called out that the order for "Harry Potter" was ready!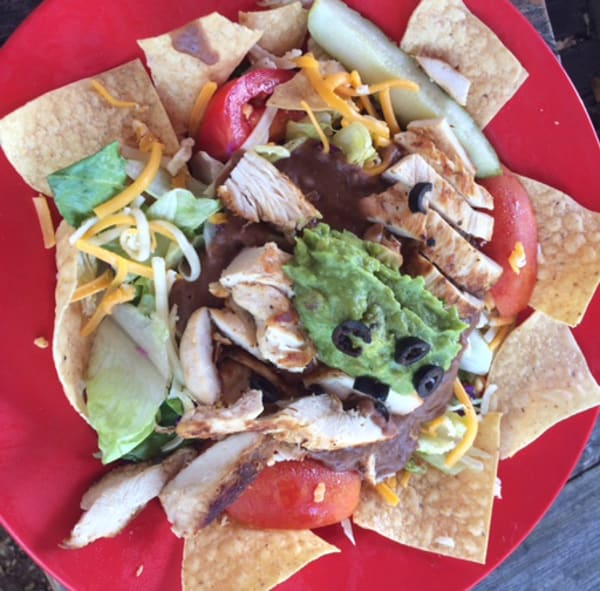 The
Buffalo Grille
is an institution for many and is filled with many happy families! As you enter, there is a huge chalkboard on the left with everything you can order. It was my first time there so it can be intimidating…since they also serve breakfast all day plus all your normal american fare.
My husband was not with us but I know he would love having an omelet for lunch! The dining room is roomy and casual in a comfortable and inviting way. There are nice western memorabilia on the walls and nice wooden bench to sit on as you are waiting for your order. The restrooms are well-appointed and clean.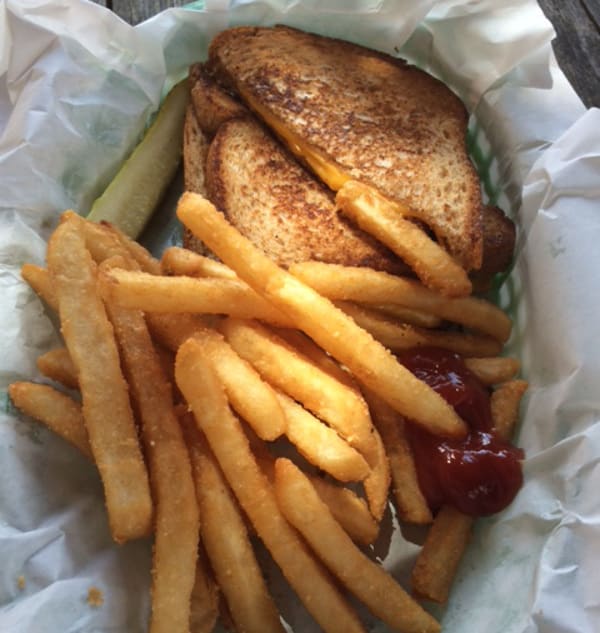 My son picked the grilled cheese and fries from the kid menu- the same as his friend. I ordered the Taco Salad, I know, not the most original choice in a restaurant that serves all kind of comfort american food but I felt like a Taco Salad! Our order name was bison and our friend's was buffalo. Our two boys were very happy about their choices!
We found a nice table outside, in the shade and the food was ready really fast. My son enjoys eating slowly but finished his plate! As my friend and I were able to catch up, our boys played quietly and ate their delicious lunch!
My Taco salad was very satisfying and elegantly served. The salad was crisp, fresh and savory. I enjoyed the tortilla chips on the side which were not overpowering the salad.
I really enjoyed the casual and familial atmosphere there and their menu is sure to please everyone, even the pickiest eaters! My family will be back for a real breakfast next time…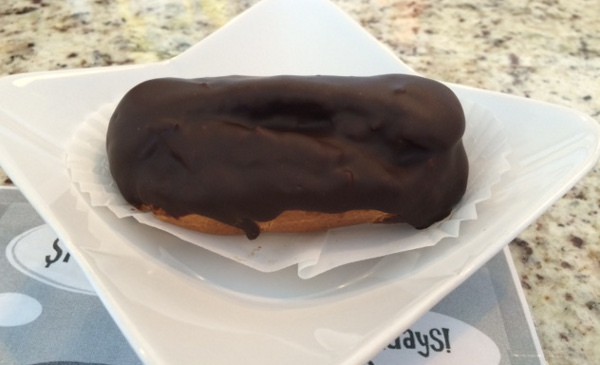 Location:
3411 Kirby Dr, houston 77098
Age Appropriate:
All ages!
Price:
$
I am adding a small review about a new pastry shop in Upper Kirby: Oui Desserts! How can you say no to wonderful little macaroons and delicious eclairs, fruit tarts or creme brulee. The owner and pastry chef, Jennifer, was trained at the Culinary Institute of Le Notre and is showing her amazing talent at this sweet pastry shop.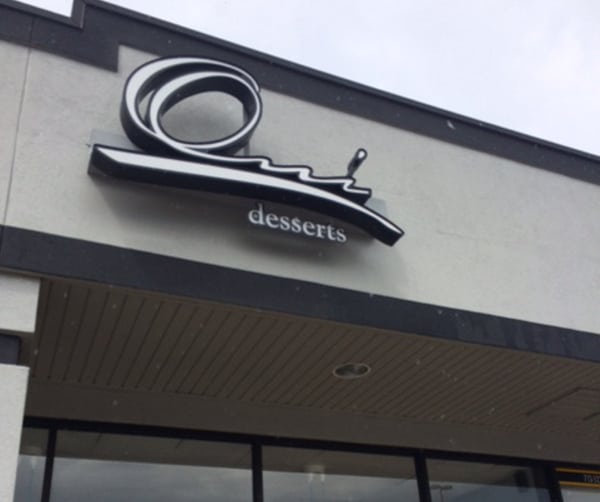 It is conveniently located on Kirby and Richmond with lots of parking (right next door to Sushi King). There are a few tables where my son and I sat and enjoyed a chocolate eclair that was perfect even to our difficult palates! They also conveniently serve coffee.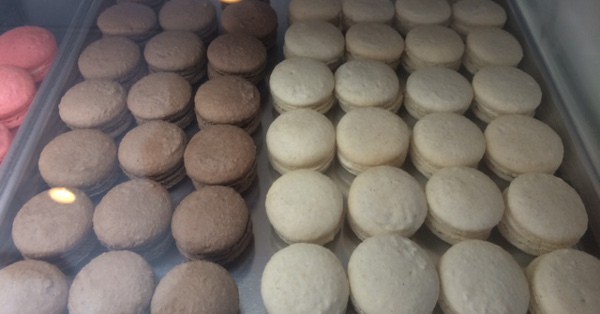 We will be back to try their macaroons that have the perfect parisian size and delightful flavors.
So, say Oui to dessert and support a talented young pastry chef!