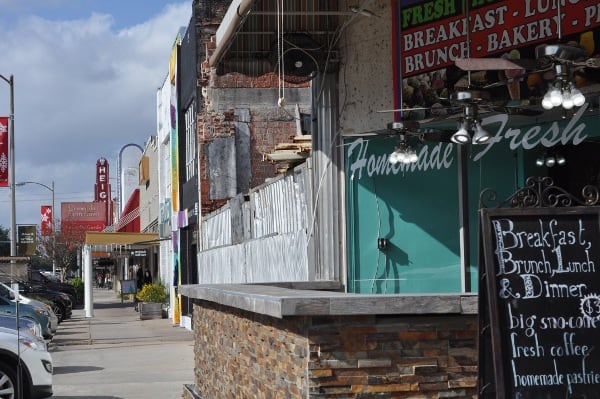 Address:
315 W 19th Street, Houston, TX 77008
We review a new Houston restaurant each week, and this was one of the biggest surprises!
Walk in to Maryam's Cafe and you think you could be in an antique store. Giant chandeliers, ornate booths and cake pedestals lining the counter. The cafe is so cute you kind of wonder if you should have kids there.
Had we not had an insider tip, to keep walking to the back, we may have just grabbed a coffee and left. But we knew there was something cool hiding around the corner…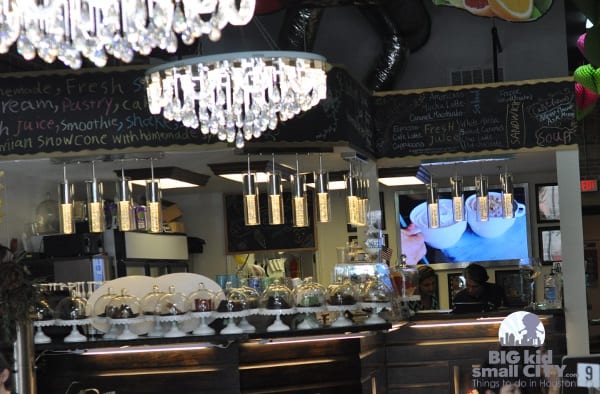 At the counter, we ordered a hummus panini and tea, and took our number down the blue hallway… and this is what we found!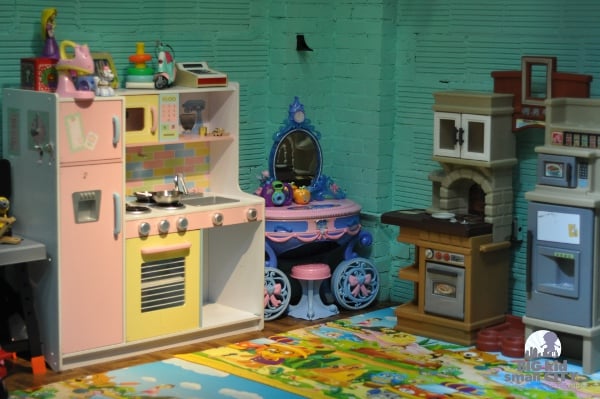 The back room is full of little kid toys… with kitchens and tools and trucks and chairs.  There is a colorful mat surrounded by a few tables for parents.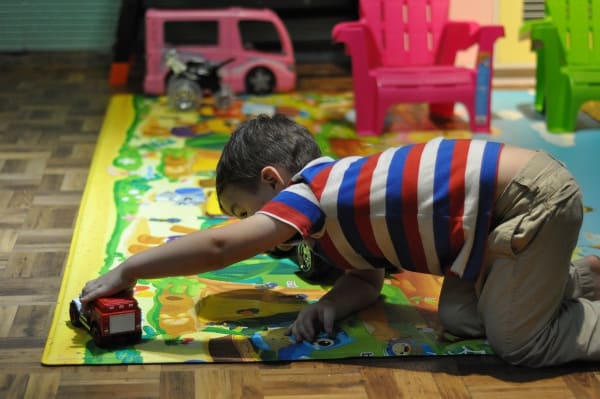 The food came pretty quickly and I ate while James (age 4) played.  The food was simple and good… and James loved playing at the cafe.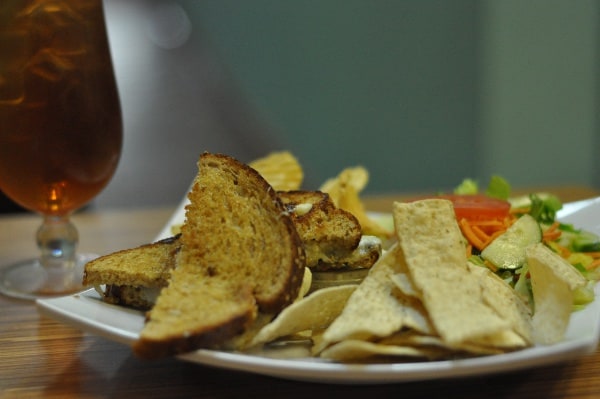 The play area is definitely geared for smaller kids, but I know my 6 year old girl would love it too.  My 8 year old boy might think it's too little, but there were board games for bigger kids and adults to play.
And there is also the thrones…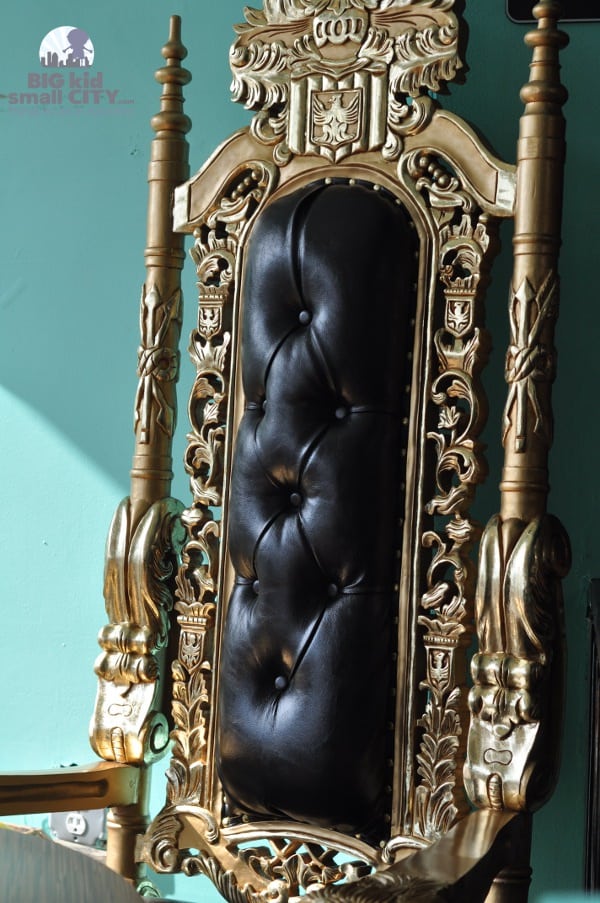 In the front, where a shop would have their window display, are tables and THRONES. Really big thrones. On the way out of the cafe, we had to stop here to sit a while before we left.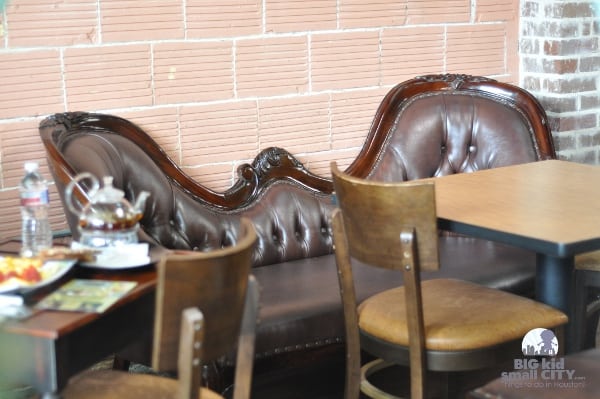 After playing and eating, we did some window shopping down 19th Street in the Heights, which is perhaps the cutest row of shops in Houston… and headed back to the car.
Parking is free on the street and the Maryam's prices are reasonable. Drinks are expensive (like a lot of restaurants we go to), but the panini with chips and salad was about $9.
Check out more pictures below and give Maryam's a try next time you want something new!