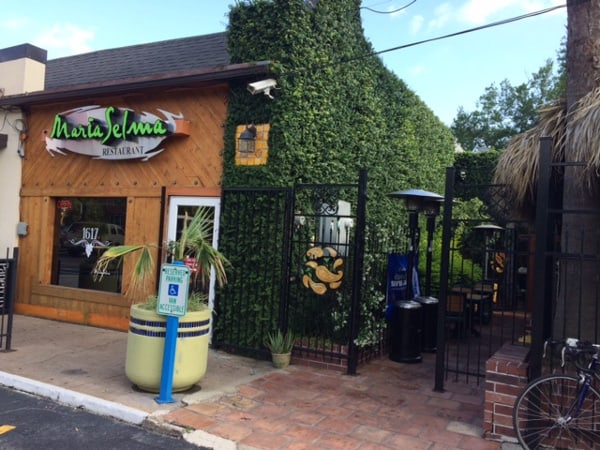 Address:
1617 Richmond Ave, Houston Tx 77006
Age Appropriate:
All ages
Price:
$-$$
Hi, I'm Juliette! My husband, my 8-year-old and I love going out to eat and we are sharing our restaurant finds with you.
Last week's rains have brought so much disruption to so many people that I am really grateful for the normalcy of this week. A friend of mine recommended this nice family-friendly restaurant in her neighborhood and we tried it Monday night. Maria Selma is on Richmond and Mandell and has one of the best patios in town. It is fully covered, shaded and enclosed and the lights give it a festive feel.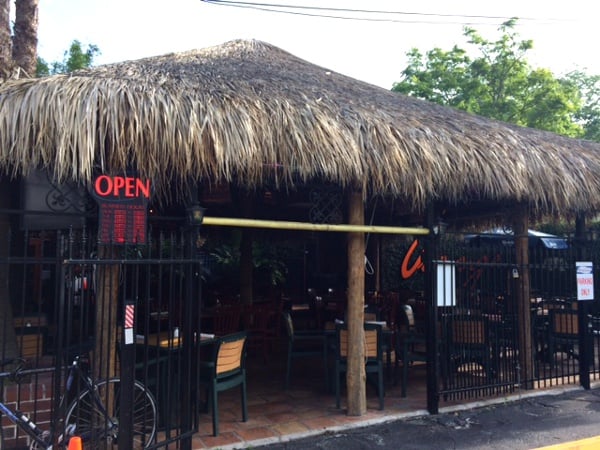 The inside of the restaurant is bright and cheerful. The small dining room has blue tiles tables covered with placemats of different colors, booths with comfortable benches line the walls and this is where we decided to sit. Their bathroom was clean and has a changing table for the youngest ones. The staff was very friendly and caring, bringing us chips and salsa quickly.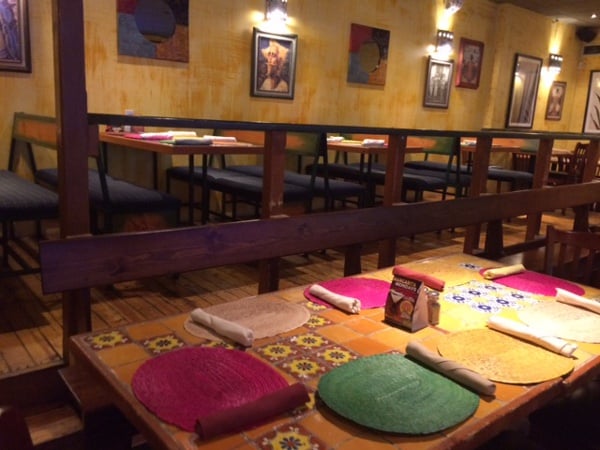 My husband ordered Queso Flameado as an appetizer and the reason I don't have a picture is because of our enthusiasm to try it as soon as it was served. It was warm and delicious, with melted cheese and mushroom.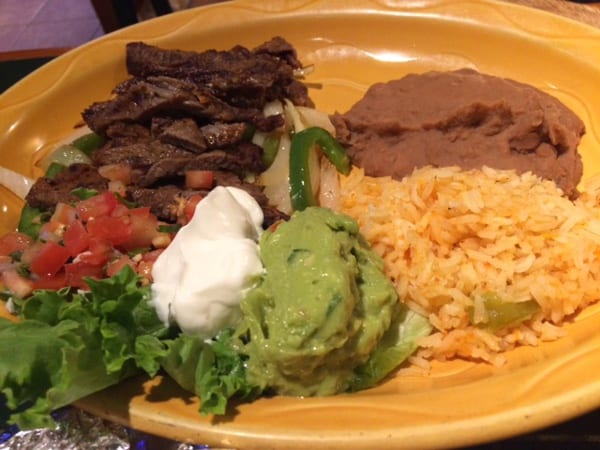 Our son was very hungry and didn't pick the kid quesadilla option but chose the beef fajitas. He loved making his fajitas and enjoyed all the sides with it: rice, refried beans, avocado and sour cream.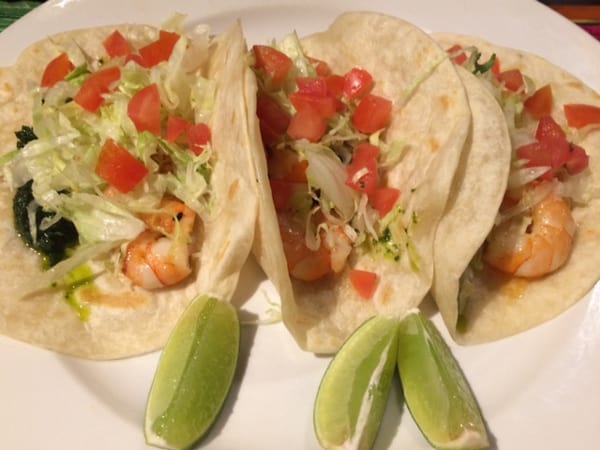 My husband opted for the Tacos Camaron, 3 delicious tacos with shrimps, tomatoes and lettuce. It was a hit for him! I chose the Torta with avocado and cheese. The bread was homemade and delicious. I ate mostly the filling of avocado, tomatoes, lettuce and cheese with a nice sauce. The side was sliced fried potatoes that were very tasty.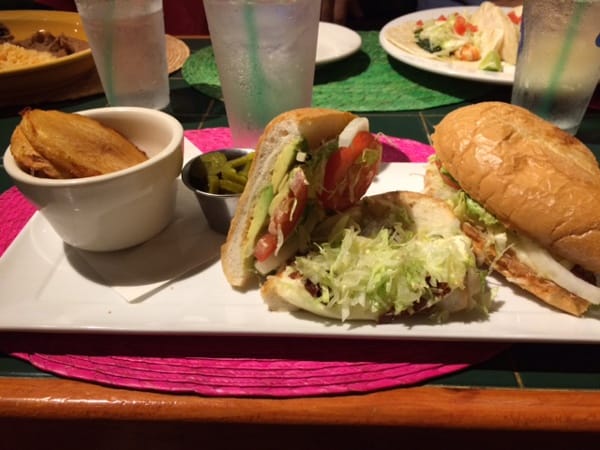 I really enjoyed Maria Selma for its good food, nice staff and neighborhood feel. Your family is sure to love it too!
See you next week for another culinary adventure!