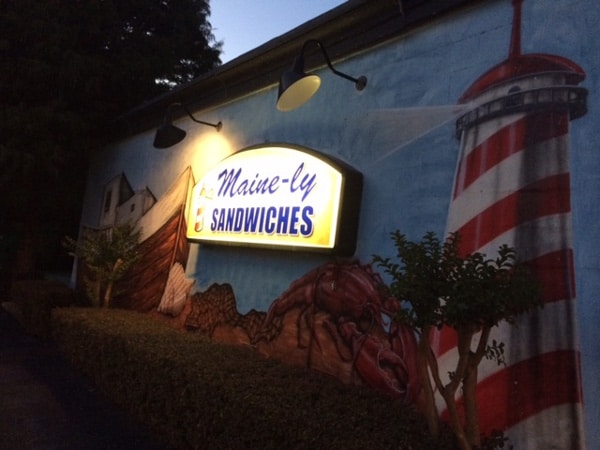 Location:
3310 S. Shepherd Dr, Houston, Texas 77098
Age Appropriate:
All Ages
Price:
 $$
I hope that you are all enjoying some cooler weather and we have a great restaurant for it: Maine-ly Sandwiches on S. Shepherd.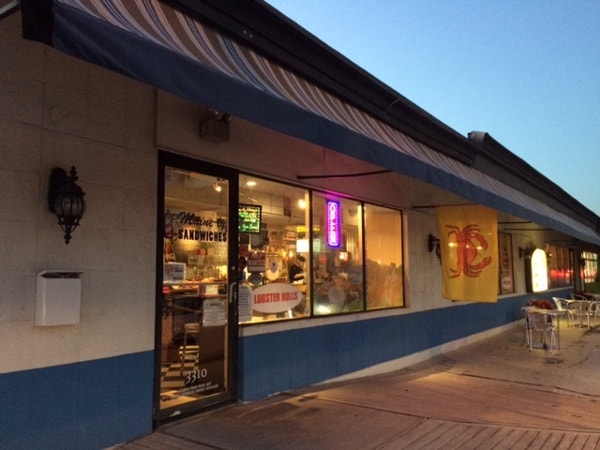 The small restaurant has a lot of curb appeal with a nautical theme. There is a small parking lot in the back off of Shepherd. Follow the lighthouse and step in to Maine! The color theme is bright and cheerful with black and white tiles and splashes of red and nautical objects.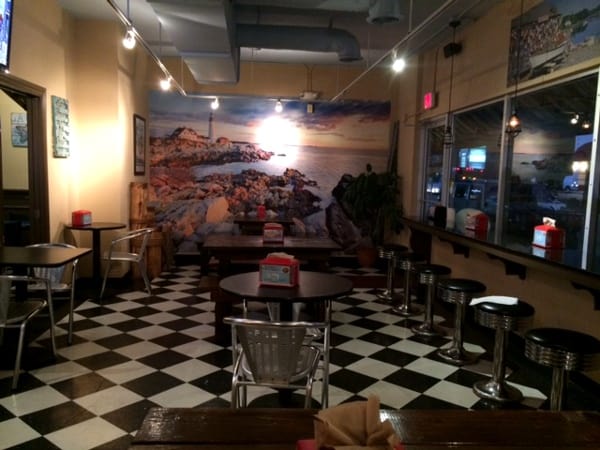 You can sit along the windows at counter heights stools or at their nice wood tables. There is also a small side room with a couple of classic video games – my son loves PacMan!- which is nice for older children. Their bathroom is clean, wide and is ready for babies!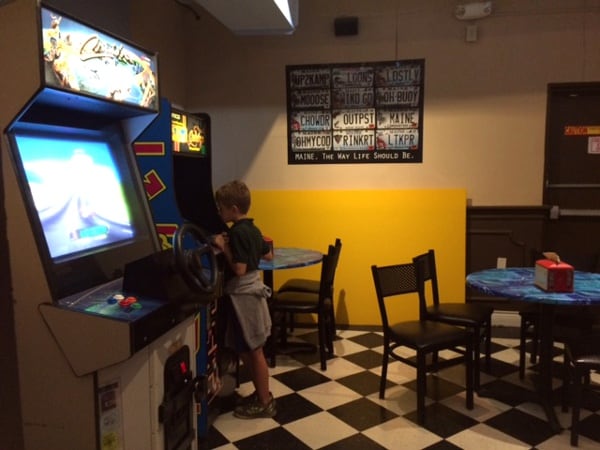 The menu is simple with sandwiches, soups and salads. They do offer Italian sandwiches but please, try the Maine style instead! I also love their soups there and I had been waiting for that first "cold" front to go and enjoy one!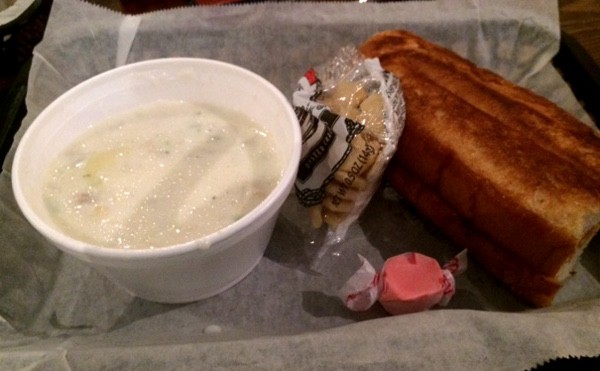 My son ordered a half grilled cheese (from their kid menu) and a cup of clam chowder. He really liked the fact that he could choose what bread he wanted and also what cheese he wanted in his grilled cheese. The clam chowder was a big hit for him, especially the little oyster crackers he stirred in his chowder.
My husband ordered the lobster roll and I picked the half crab roll with a cup of lobster bisque. We loved our rolls, the main ingredient is the lobster or the crab. It is not covered in sauce and the seasoning is delicate so the seafood flavor is really what you taste. The rolls were warm and crusty. The lobster bisque was delicious, tasty, creamy and flavorful. My son tried my crab and really loved it too!
We didn't order a dessert but they have some tempting offerings, should you want to try one! We were just happy with the saltwater taffy that came with our dinner.
Maine-ly Sandwich is a nice, casual neighborhood restaurant that caters to the grownups and the children too!
So take advantage of our "cold" weather – I feel I need to put quotes around the word since Maine must have a different definition of the word! So a good soup and a warm sandwich will sure cheer up our winter!
See you next week for another culinary adventure!