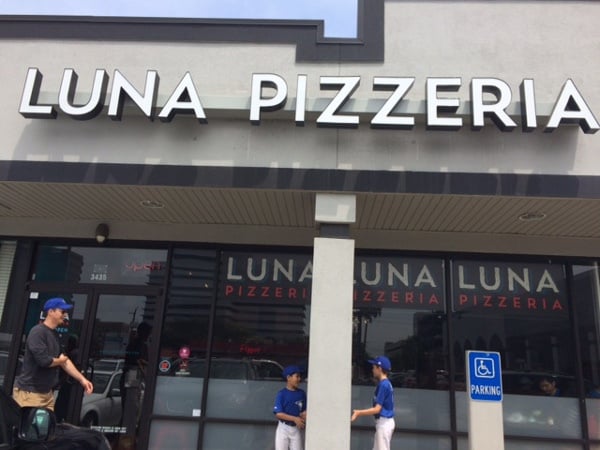 Location:
3435 Kirby, Houston, Texas 77098
Age Appropriate:
 All ages
Price:
$
Hi, I'm Juliette! My husband, my 7-year-old and I love going out to eat and we are sharing our restaurant finds with you.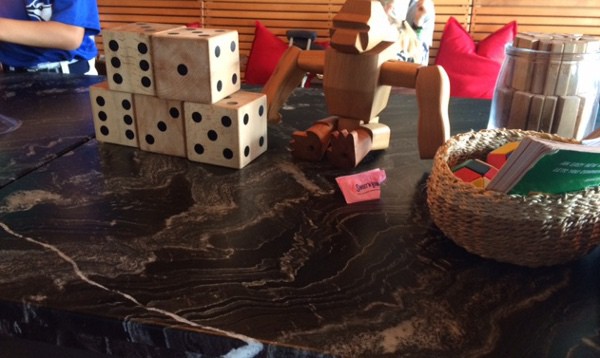 I know you enjoyed last week review of
Board Game Island
and I am happy you are all as fond of games as me! My good friend Allison told me of a place in Houston with games too and so we had to go!
Luna Pizzeria was a great surprise to us. First of all, it is located in the same shopping center as Sushi King, one of our favorite places. Then it is one of the best Pizza in Houston (more details to come) and the owners also run Barnaby's Café. Finally, they have no TVs and some old fashioned games: Simon, wood puzzles, dominos, cards…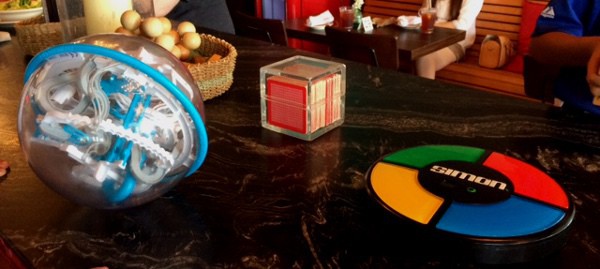 After a good baseball game last Saturday we had 3 hungry boys to feed and so we headed to
Luna Pizzeria
ready to eat! The dining room is bright with nice wood benches and tables along the walls and a big counter height table with red stools in the middle. I wish I could have a picture of the dining room but it was always full of happy guests! Their bathroom is big and clean. The restaurant feels modern and casual.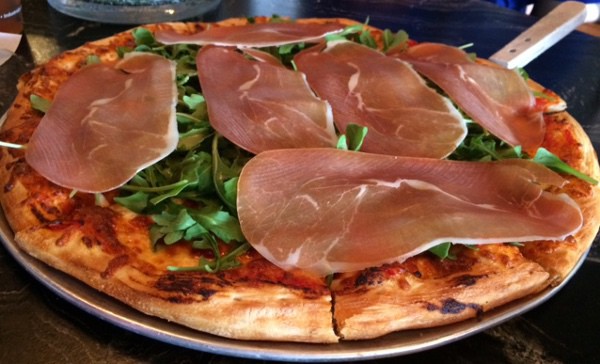 We ordered at the counter: pepperoni pizza and arugula and prosciutto pizza. They also have salads and sandwiches but really, their pizzas are so delicious you will want to try one of them.  Service was very quick and they bring your meal to your table.
[Read more…] about Luna Pizzeria – Our Search for Houston's Best Restaurants for Kids