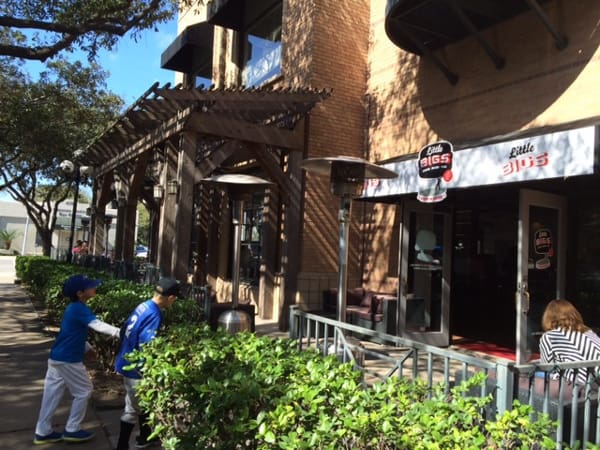 Location:
4621 Montrose Blvd Houston 77006
Age Appropriate:
All ages
Price:
$-$$
Hi, I'm Juliette! My husband, my 7-year-old and I love going out to eat and we are sharing our restaurant finds with you.
Our fun tradition for the start of baseball season: lunch at Little Big's after the tryouts. Last year, we reviewed the old location so we are doing a new one because they moved to a bigger and better location.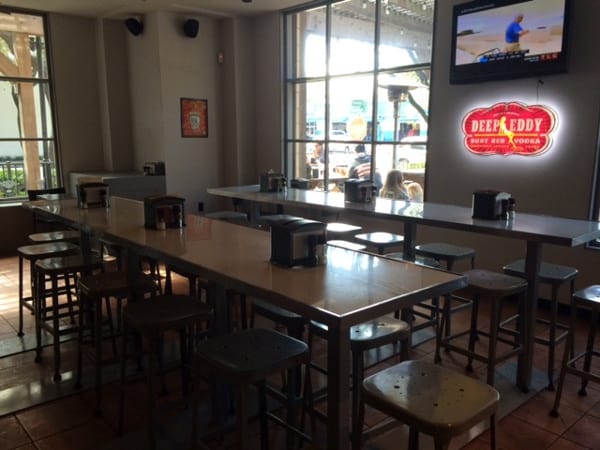 It is still on Montrose but South of I59.  The décor is sleek, modern and clean. There is a nice wrap-around porch with comfortable tables and even some lounge chairs. The dining room is spacious and they even have a private room that would be great for parties.
You still order at the counter and they bring your order to your table. Their bathroom is clean and kid-friendly. Little Big's has a very nice and friendly atmosphere and our group split between the kids' table and the adults' table.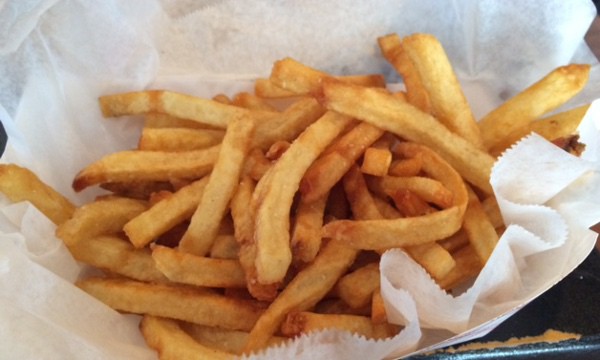 Our kids started off with their delicious shakes (chocolate for our son) as they waited for the order. Their trio of sliders is a great value at $6.69 and you can't not order their fries which are delicious and even better when dipped in their famous sriracha sauce.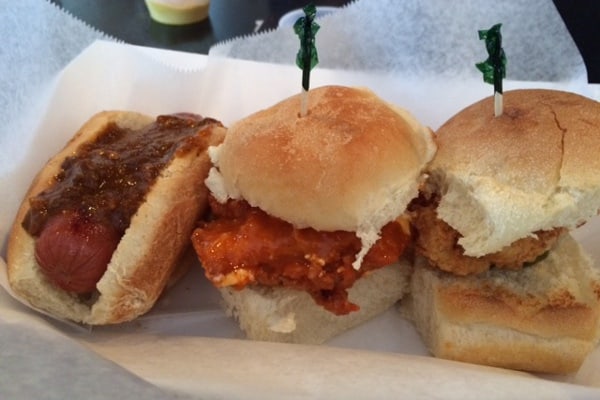 My husband ordered from their expanded menu: chili cheese dog, buffalo chicken slider (a bit spicy but perfect, according to my husband) and the fried chicken one. I ordered only fried chicken to share with my son.
My friend tried some of their new options too and I had to take a picture and share it with you: Freddy Fender Hotdog Slider (wrapped in a paprika tortilla), the Shrimp Po-boy and, like my husband, the buffalo chicken slider. I love the buns here, they are homemade and soft almost like a brioche. All their ingredients are fresh and I can't wait to go back to try these new sliders!
Even though the kids were the ones who had ran around on the baseball field, the parents were the hungry ones! We all loved our lunch and there was not any leftover!
I think you can think of any reason to make a new tradition at Little Big's and all your family will be fine with it! As we like to say: families that eat together stay together!
See you next week for another culinary adventure!