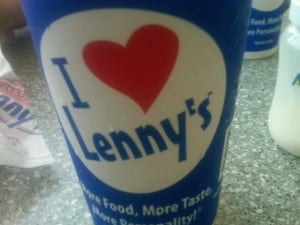 Address:  Multiple.  We visited  21202 Tomball Pkwy, Suite 100, Houston, TX 77070
Cost:  Reasonable
Appropriate Age:  Any age.
Our Review: Lenny's Sub Shop started in Memphis in 1998. Since then, it's become a franchise and spread out around the country. Lenny's is known for the Philly Cheesesteaks and fresh ingredients. Meat and cheeses are sliced to order and breads and cookies are baked daily.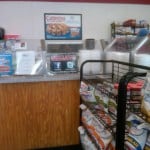 There are several Lenny's in Houston and we visited one up north.  I've been before and have had the cheesesteak.  I'm not from Philly, so take my opinion for what it's worth, but I really liked it.  I would have ordered it on this trip, but Joe has decided that we should all be Vegetarians.  (Actually, his mom, grandma and sister should be Vegetarians but he doesn't seem to be worried about dad and grandpa.)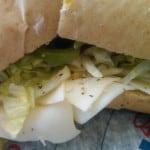 Since I'm almost a Vegetarian, I ordered the Veggie Sub ($4.95) and made it a combo with a large drink ($2.55).  The kids both had a "custom" kids meal ($4.20) with a Veggie Sub, rather than the normal options of turkey, ham, meatball or hotdog.  The kids meal is half the size of the adult sub, which is plenty, and comes with a drink and chips or cookie.  I had purchased the $14 Groupon recently, for $7, so all I paid at Lenny's was $2.55.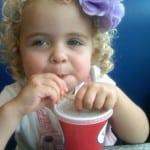 We ordered at the counter, paid and found our seats.  By the time we filled our drinks, the subs had arrived.  Since chips came with the kids meals, I introduced my big kids to the Veggie and Doritos sub.  This earned me some major cool points.  (And it was darn good.)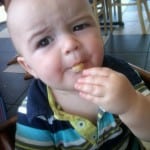 Speaking of cool, here are some cool things about Lenny's:
They clear your table.  There is no hauling away trays.
They have a drive thru.
They have a rewards program.
We enjoyed our trip to Lenny's.  I did not get to repeat my cheesesteak experience, but the Veggie and Doritos sub was a close second.  The staff was nice, the tables and high chairs were clean and my kids liked it.