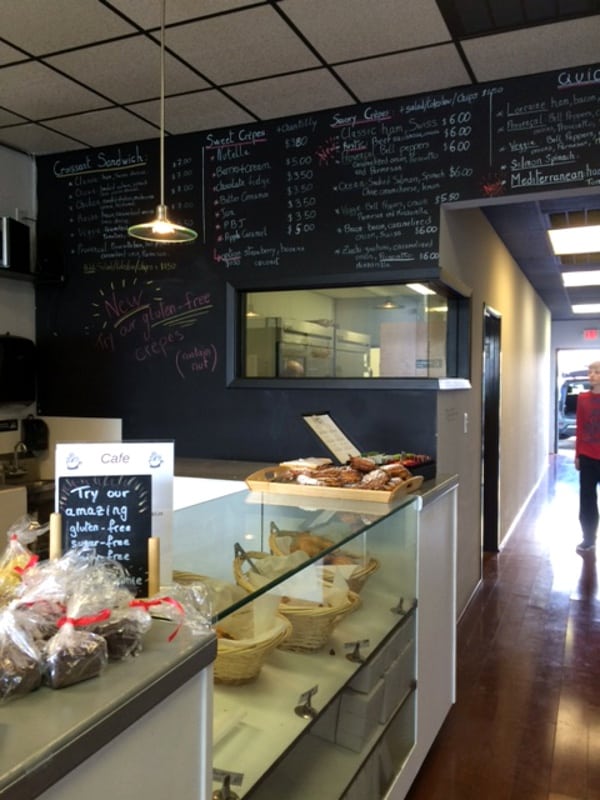 Address:
14522 Memorial Dr,Houston TX 77079
Age Appropriate:
All Ages
Price:
$-$$
Hi, I'm Juliette! My husband, my 8-year-old and I love going out to eat and we are sharing our restaurant finds with you.
Spring Break is underway and we hope you are enjoying the fair weather and all the activities around Houston. My husband just had a birthday and we celebrated it at home with his family. I love cooking and baking but my husband's favorite cake is really hard and long to make. He loves the "Royal", a French cake with 3 layers of chocolate mousse, creamy middle and crunchy base. I definitively can't make that cake so when a friend recommended me a French pastry shop that could maybe do it, I had to call! And then we had to go…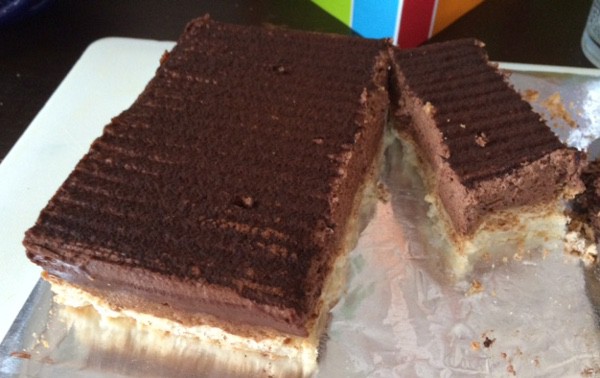 Julie's French Pastries
is on Memorial Drive right before Dairy Ashford in the same shopping center as
Blue Willow Bookstore
. It is a bright space in the corner and the small dining area welcomes you with big chairs, small tables, nice murals of Marie-Antoinette and the Mona Lisa and a toy corner! Yes, toys, books and a plush carpet, all you need to keep your children happy!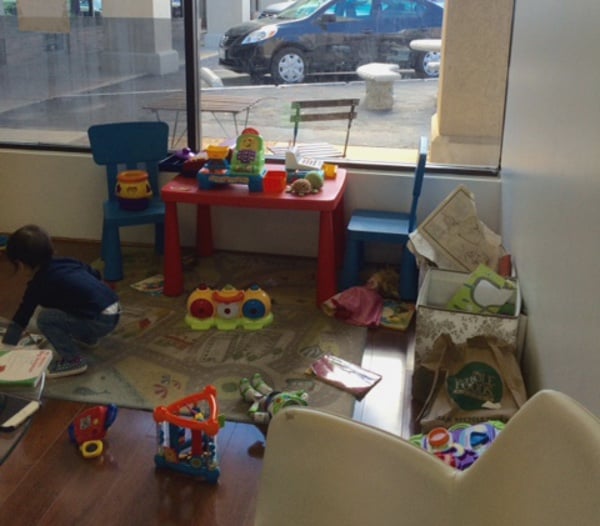 Julie's offers quiches, crepes ( savory and sweet) and croissants sandwiches as well as pastries and cakes. Everyone will feel at ease there because Julie, her husband and their sons are right there working together!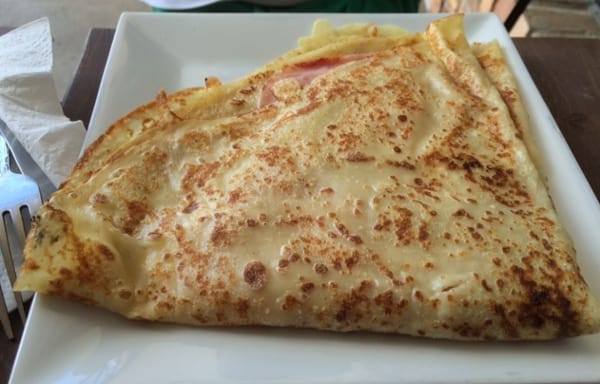 My son loves crepes! If I want to make him happy, I cook crepes! It is 100% guaranteed to bring a smile to his face and a nice Nutella mustache! So he chose the classic crepe: ham and cheese with a Nutella crepe for dessert.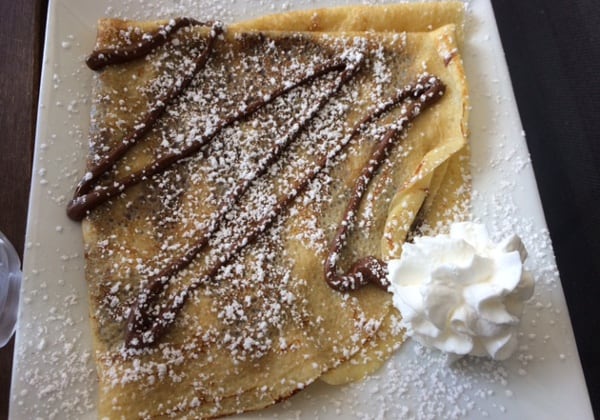 My husband opted for the classic sandwich with a side salad. I chose the Ocean crepe with smoked salmon, chive cream cheese and spinach. We sat outside since the dining room was full and we enjoyed our lunch in the shade!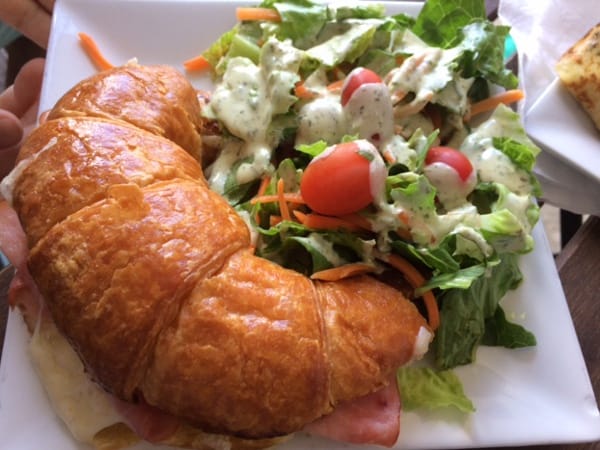 The crepes were really delicious and authentic. The fillings were of good quality and I had a lot of smoked salmon in mine. My husband loved his croissant, it was very buttery and crunchy on the outside. The salad was simple and the dressing was really good. Do I really need to talk about my son? He loved his crepes…yes he ate both of them but my husband and I were able to taste the Nutella crepe and we agree with him, it was delicious!
Julie's French Pastries is a great little French place for breakfast, lunch or special orders and if you live nearby she also offers cooking classes! We felt very welcome and were very excited to bring our Royal cake home! I am including a picture of the cake that was a great hit with my husband and his family. We really recommend it if you want a wonderful chocolate cake.
See you next week for another culinary adventure!