Address:   Multiple.  We visited 2611 S. Shepherd Square, Houston, TX 77098
Cost:   Not fast food cheap, but reasonable.
Appropriate Age:  Any age.
Our Review:   We visited Jason's Deli at 12:30 on a weekday. There are locations all over the city, but we visited the one at 2611 S. Shepherd Square.  It is in the Randall's parking lot and there is a lot of parking.  The restaurant was busy, but we walked right up and ordered.  As we ordered, a manager greeted us and offered us a high chair and infant seat holder. She then met us at our table and helped get the kids situated. I'm guessing that this doesn't happen on every visit, but I was very impressed.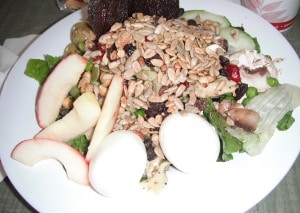 The kid's meals were very reasonable at $3.59 for a Turkey and Cheese Sandwich with pickle, drink, chips or fruit or carrots.  Some kid's meals are only $2.89. I ordered the salad bar for $7.29. This isn't a fast food price, but it is a very good salad bar with three types of greens, tons of toppings, corn muffins, gingerbread muffins, crackers, hummus, and several types of pudding.   I also got an iced tea for $1.99.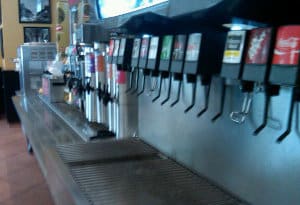 Our favorite part of the restaurant is probably the drink and ice cream bar.   I love iced tea and they have six containers of fresh brewed iced tea. My kids love to get their own ice cream and this comes free with any meal.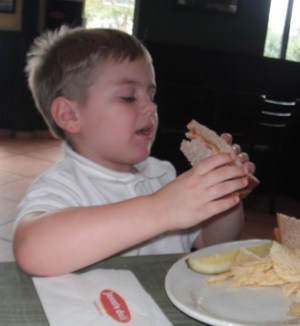 I did have help at the restaurant, but I think buffets can be tricky with kids in tow. That said, at Jason's you can sit right next to the salad bar and drinks, and the high chairs are on wheels, so I think it is doable with just one adult supervisor.  Plus, the staff at Jason's is very friendly and willing to help out.  If you order from the menu, the food is delivered right to your table.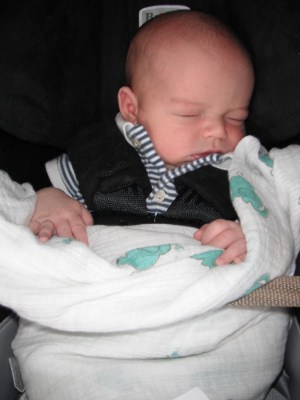 This is a very kid friendly restaurant. The menu has over a dozen options for kid's meals. The restaurant is casual and loud enough to cover up the sound of noisy kids… but not so loud that James couldn't sleep through the entire lunch.  Brooke and Joe were able to color with the activity sheet and crayons available the cashier stand.  Also, along with the peppermints were lollipops for the kids.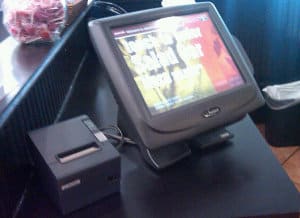 It is also worth mentioning that if you sign up for the email list HERE, you can receive a $5 coupon on your birthday.  If you take the survey HERE after your visit, you will get a coupon for a free cookie.  I also noticed that if you are only ordering a salad bar, you can go to the self pay (credit card only) kiosk.
Overall, we had a good lunch experience and will be back.