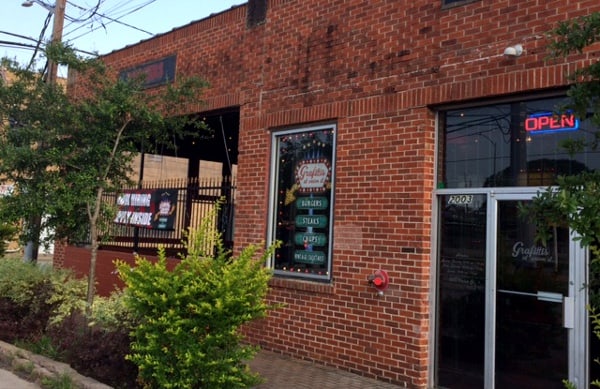 Address:
2003 Union St, Houston, TX 77007
Age Appropriate:
 All Ages
Price:
$$
Hi, I'm Juliette! My husband, my 8-year-old and I love going out to eat and we are sharing our restaurant finds with you.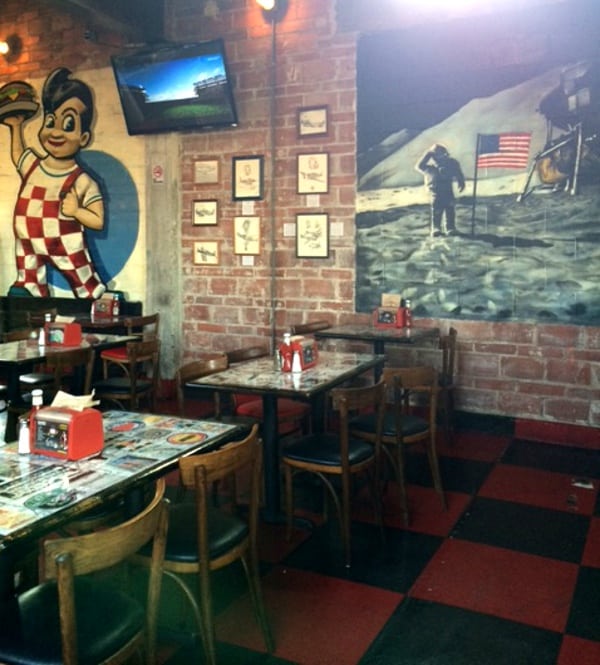 We wanted something very, very casual for this week and a friend's recommendation came in handy!
Grafitti's at Union St
was a great surprise for us. Actually, I can't believe we had not been there before. As you know, we love a good hamburger and we really loved their hamburgers.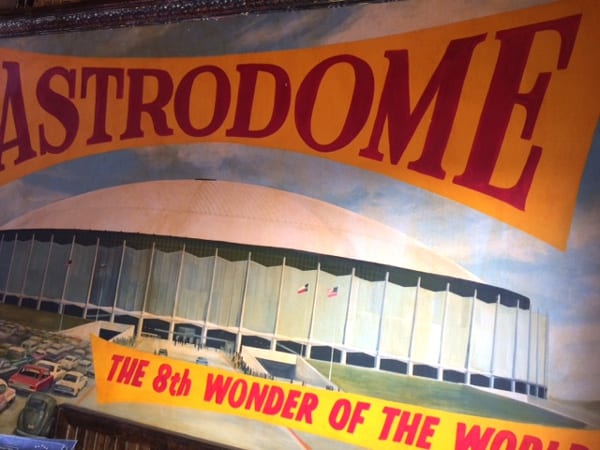 Grafitti's is on Washington Avenue close to downtown and I absolutely loved the décor. The building is beautiful, old red bricks and a nice covered patio. As you step inside, your eyes wander around from one incredible mural of the Astrodome to the landing on the moon and finally upward to beautiful lamps. The red banquettes or simple tables look inviting and the friendly staff will quickly make you feel at ease. Walking around the main dining room or the covered porch is really fun for the kids.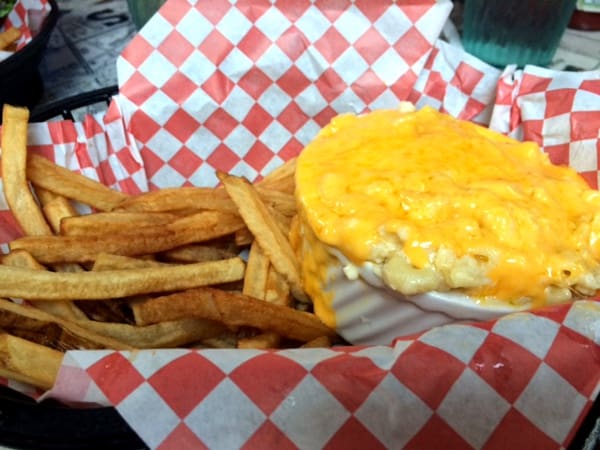 They offer great American food: burgers, salads, fries…The menu has a section Princess and Pistols for children and my son chose the Mac'n cheese. It came with fries and the warm gooey pasta looked wonderful! He enjoyed his meal with the added bonus of an Astros game on TV.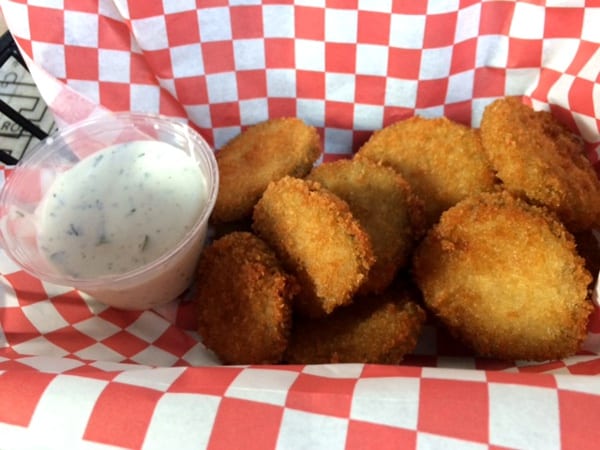 We chose some fried pickles as an appetizer. I know it is an acquired taste but we loved them!!! My husband picked the Duece Burger with fries. This is a classic burger and my husband really enjoyed it. I chose the Super Bee with crispy chicken, smoked gouda, crispy onion strings, crispy pickles and Texas slaw. It was a departure for me but I really loved the combination. The buns are homemade and absolutely delicious.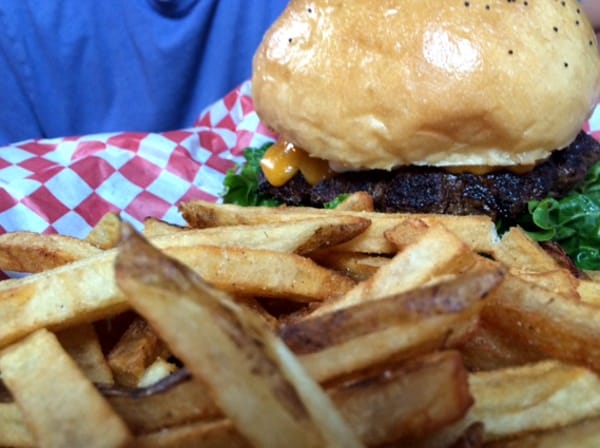 Grafitti's was a big hit for us, our friends picked a really good place and we will definitively come back for more! I hope you will feel the same and that Grafitti's will become a classic for your family.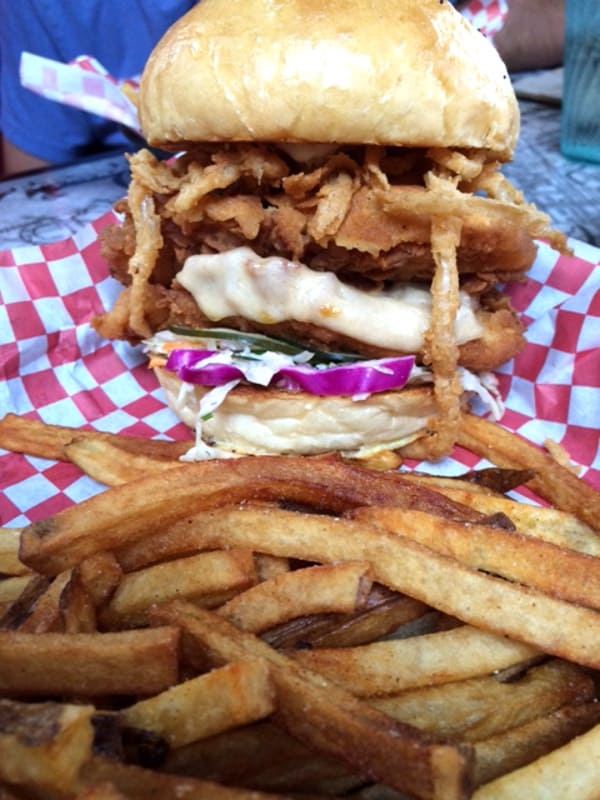 See you next week for another culinary adventure!