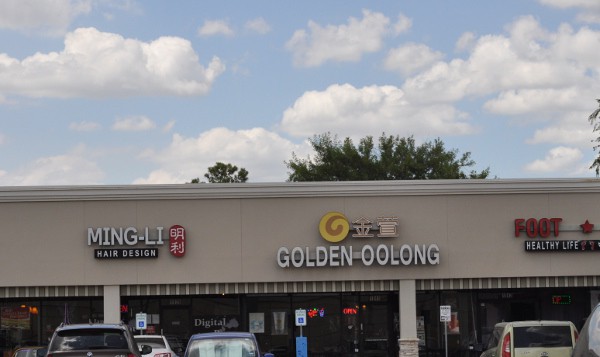 Address:
 1041 Blalock Road, Houston, Texas 77055
Golden Oolong is a sunny and casual restaurant next to 99 Ranch Market.  Let me tell you about Golden Oolong by telling you a story first.
A few years ago I was on a business trip in Taipei and ran into a grocery store to buy some candies for my kids.  As I debated how to fit the treats into my luggage, my co-worker pointed out the obvious… I could get all these candies back in the United States, at 99 Ranch Market.
Since then, I've been in love with 99 Ranch Market and consider it to be way more entertaining to my usual trip to the store.
What I like even better than 99 Ranch Market is Boba Tea.  So, when I saw someone holding a bubble tea at 99 Ranch last week, I may have been a little too excited when I asked where to get my own.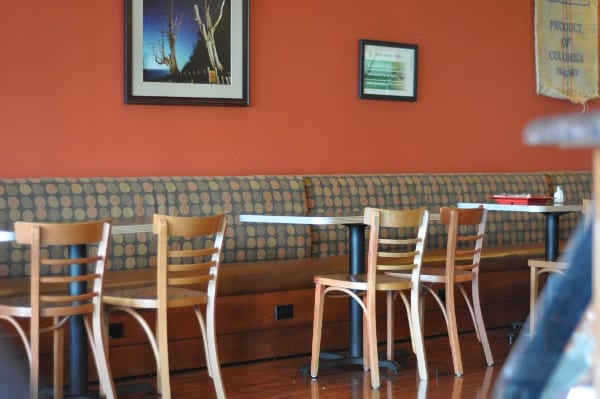 The boba tea was from Golden Oolong, just outside the front door of 99 Ranch.  I quickly scooted my kids in that direction.
Golden Oolong is a sunny and clean restaurant with a wide selection of teas, slushes, smoothies, fruit juice, coffee and a short (but sufficient) list of food.
You can add boba/tapioca to any of the drinks… which is my favorite.  Black tea, just a little sugar, tapioca bubbles and a big straw.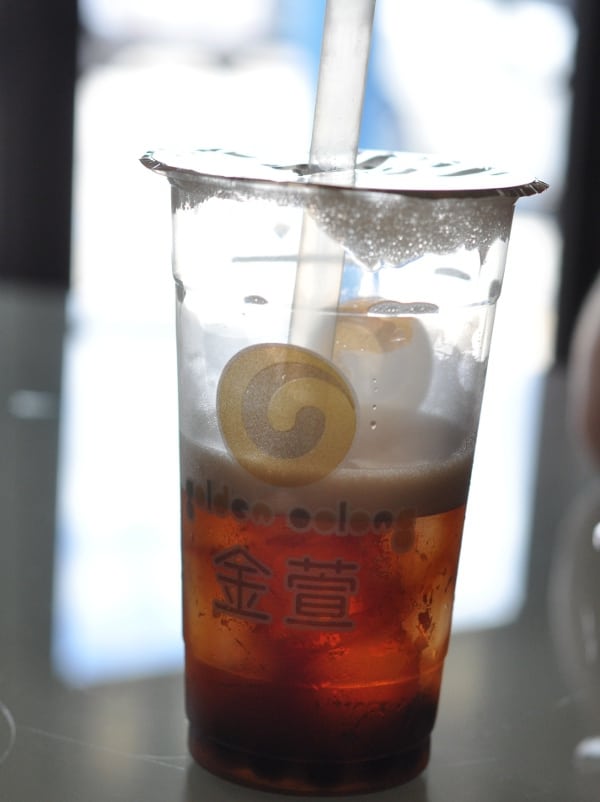 We ordered Edamame and Tea Eggs… but there are more options, including pot stickers, steamed dumplings and fried tofu.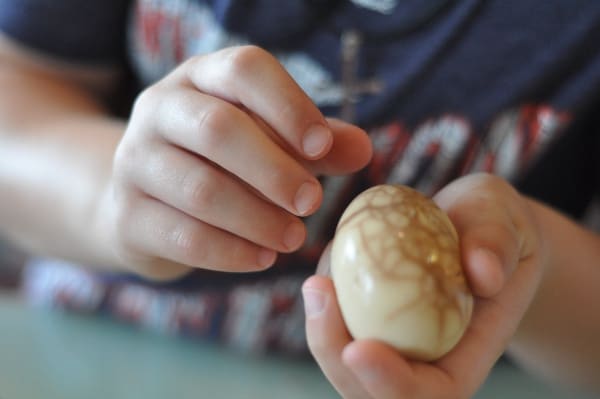 My son loves hard boiled eggs, so he tried the tea egg. These are boiled eggs that are cracked and then boiled again in tea, soy sauce and spices.  He liked the flavor and ate them up.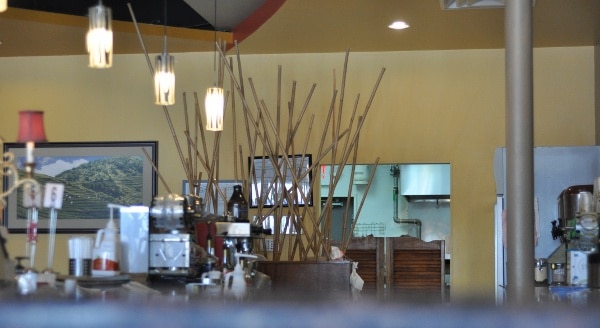 My daughter likes edamame, so that's what she ordered.  The food was fresh and delicious.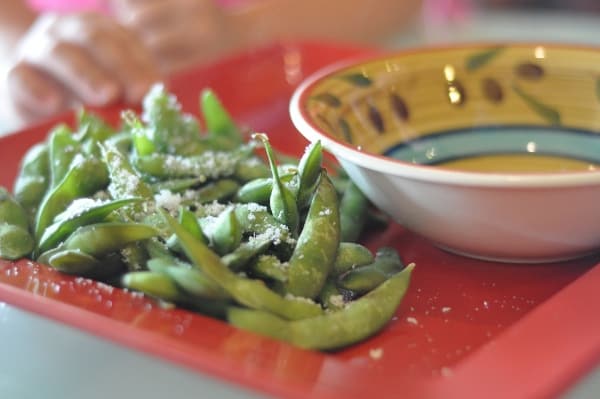 So, we were all happy at Golden Oolong with boba tea, tea eggs and edamame.  My youngest was sneaking some candy from the 99 Ranch bag, so 4 of 4 of us had a good visit.