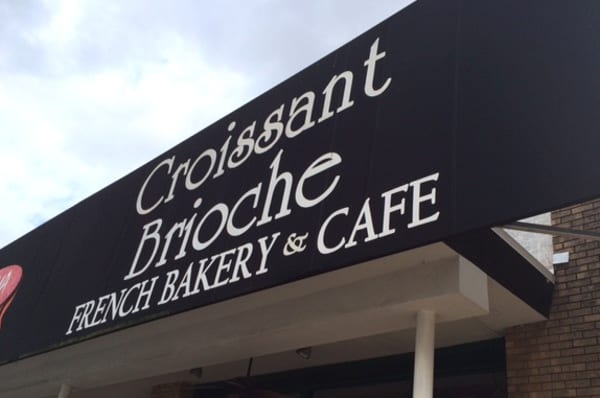 Location:
2435 Rice Boulevard, Houston, TX 77005
Age Appropriate:
All ages
Price:
$-$$
Hi, I'm Juliette! My husband, my 7-year-old and I love going out to eat and we are sharing our restaurant finds with you.
Last weekend, we had family visiting from Chicago and New York and they really enjoyed our spring-like weather. We took advantage of the outdoors and then had lunch at Croissant Brioche French Bakery and Café on Rice Blvd. The outside tables were all occupied but there were 13 of us so we needed a really big table!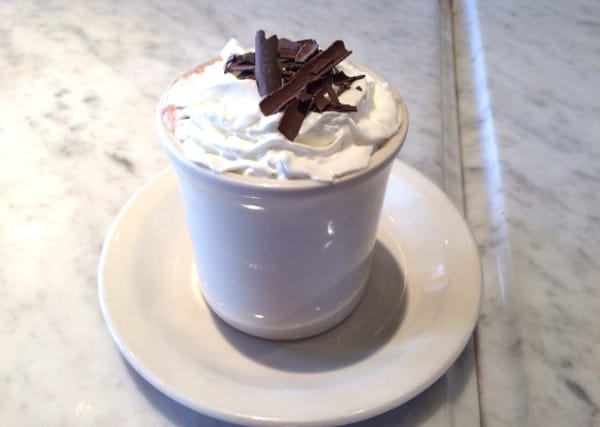 The dining room is small and cozy with lots of small tables and the counter is in the back where you can order sandwiches, quiches or croissant sandwiches and of course some pastries too. Their bathroom was clean and nice and I have to say that the staff was also very patient and friendly with us. As my son noticed there were 3 babies under 1 and our party had 3 year-old twins… and all the kids were happy! I love how casual and easygoing it was.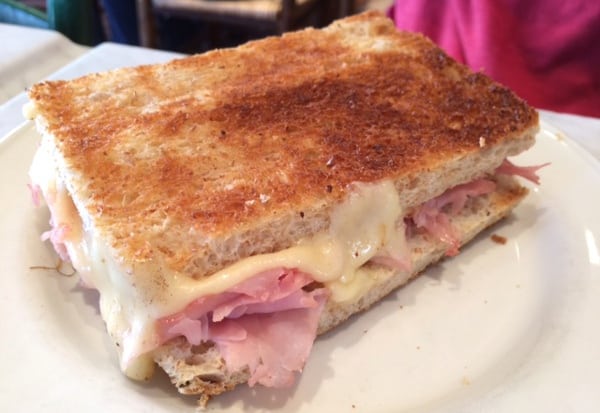 We ordered hot chocolates … thinking of the snow falling in Chicago! My son and husband both chose the Croque-Monsieur – ham and cheese sandwich and both cleaned their plates! The bread was delicious, fresh and very crispy.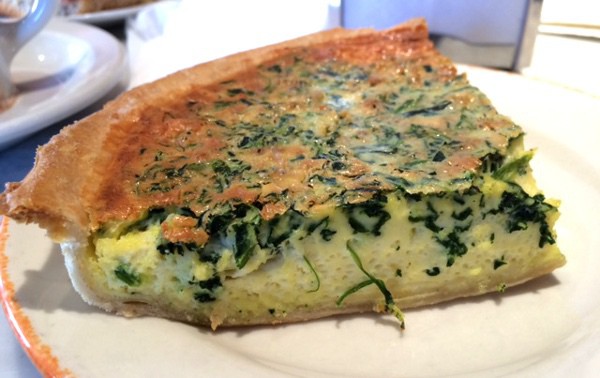 I chose the spinach quiche and it was very good. Their crust was very thin and the filling was light and very well-seasoned. We also had a croissant – it looked as good as it tasted. The flakiness was perfect and it wasn't too greasy as some can be. If you closed your eyes, the delicious smell of butter transported you to France!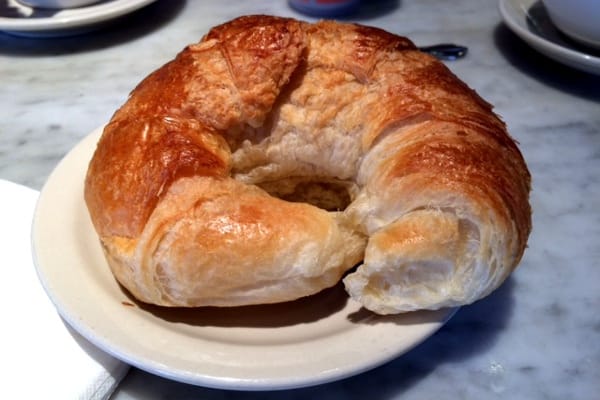 Croissant Brioche is a delicious café you can enjoy at any moment of the day for a lunch or a snack. Their delicious fares is sure to please every member of your family!
See you next week for another culinary adventure!