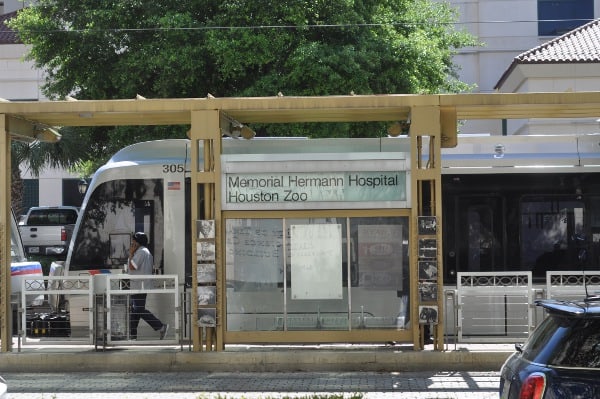 Address:
6410 Fannin St, Houston, TX 77030 (Memorial Hermann/Houston Zoo MetroRail Stop)
Okay, okay, okay… I'm writing about Chick-Fil-A and everyone knows about Chick-Fil-A.  And to make it worse, I'm writing about Chick-Fil-A Express which doesn't have the full menu.
But, the thing about this Chick-Fil-A Express is that it has a patio facing the train tracks and it is next to Hermann Park.
On a weekday, we parked at Hermann Park and played all morning.  At lunch time, we jumped on the
METRORail
at the Hermann Park/Rice Station and jumped off one station south, the Houston Zoo/Memorial Hermann Station.
This Chick-Fil-A is very simple with just a few tables inside and out.  The menu is also smaller than usual (with no kids meals and no fries) because there are no ovens… just food delivered from another Chick-Fil-A location.
Still, we were able to order the Chick-Fil-A sandwich and nuggets.  Also, the drinks are bottled… so we bought a gallon of iced tea for $5 and shared it (and took the extra home on the train).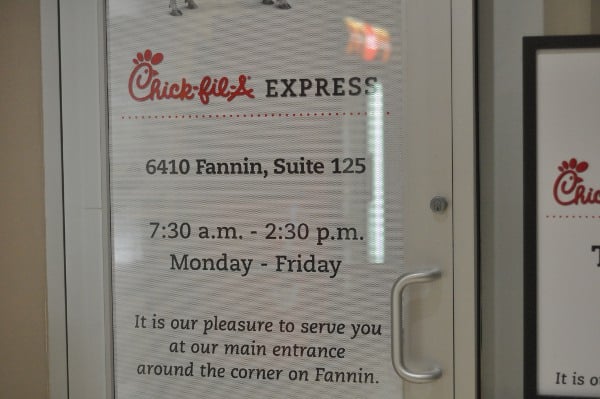 We grabbed one of the small patio tables and watched trains go by as we ate our lunch. And for us, trains are really all you need for a good time.
When we finished, we took METRORail back to Hermann Park/Rice.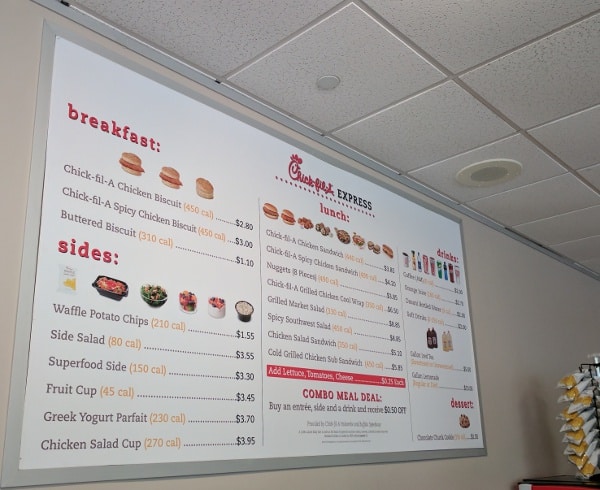 If you go, remember that it is small with a limited menu and limited hours (see the pictures above)… but there are public restrooms, good food and trains to watch!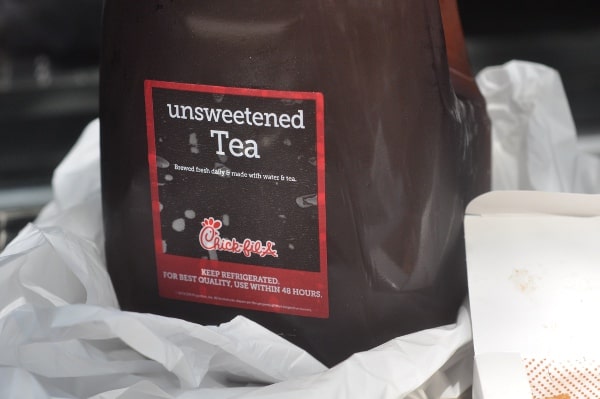 Find more Houston restaurants: